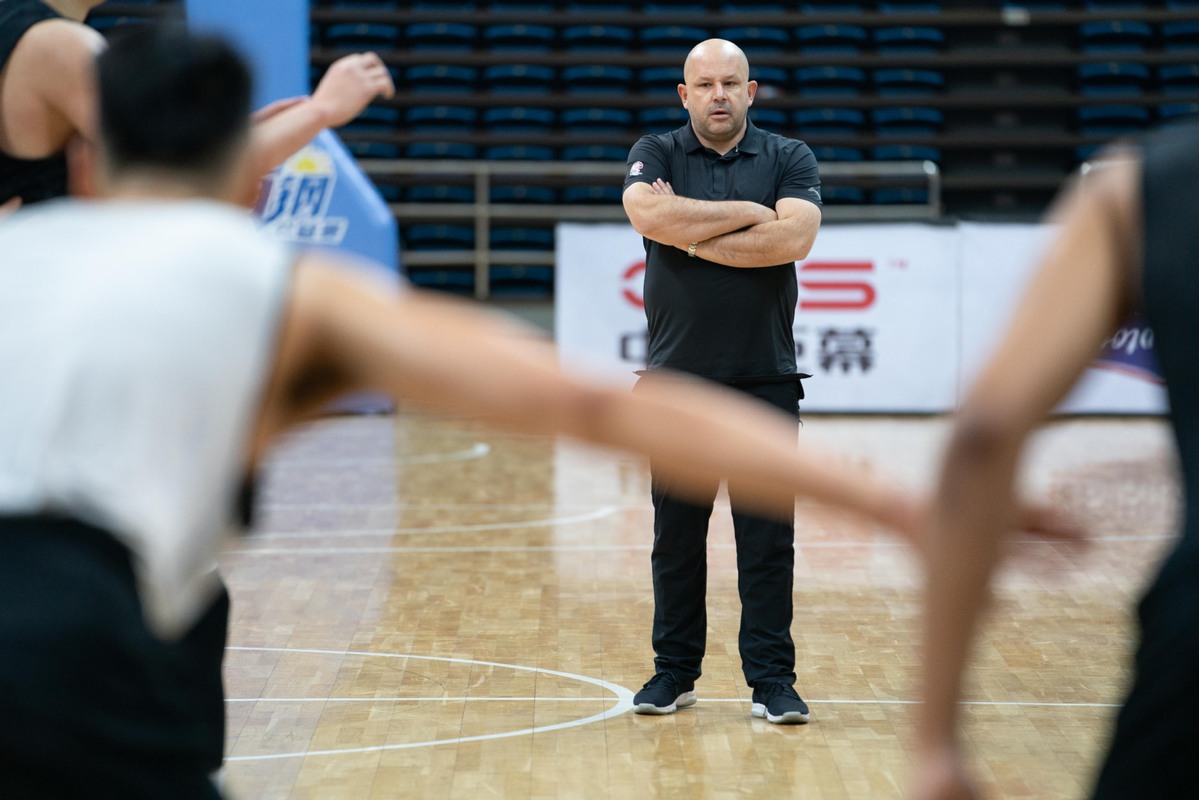 Greek coach Yannis Christopoulos back at the helm tasked with reviving Beijing's flagging fortunes
With Greek coach Yannis Christopoulos back at the helm, the Beijing Ducks have vowed to bounce back from their early-season slump as the CBA league resumes this week.
Having almost fallen out of playoff contention after the first two phases of the 2020-21 season, the Ducks hit the reset button during the Spring Festival break by reappointing Christopoulos as head coach. Now the capital franchise is targeting a strong finish in the regular season's final stage, which tipped off on Monday in bio-secure bubbles in Zhuji, Zhejiang province.
Hamstrung by injuries to key players and a lack of chemistry with new signings, the Ducks fell to 12th in the standings with a 16-19 win-loss record when Phase 2 concluded on Feb 6, prompting the three-time CBA champion to turn again to Christopoulos after parting ways with Italian head coach Simone Pianigiani.
Christopoulos led the Ducks to three consecutive playoff appearances from 2018-20 in his first stint at the team, and already appears to be restoring morale to the locker room.
"It's good to hear him yelling out loud from the sideline again," veteran forward Zhu Yanxi said after an open training session on Thursday.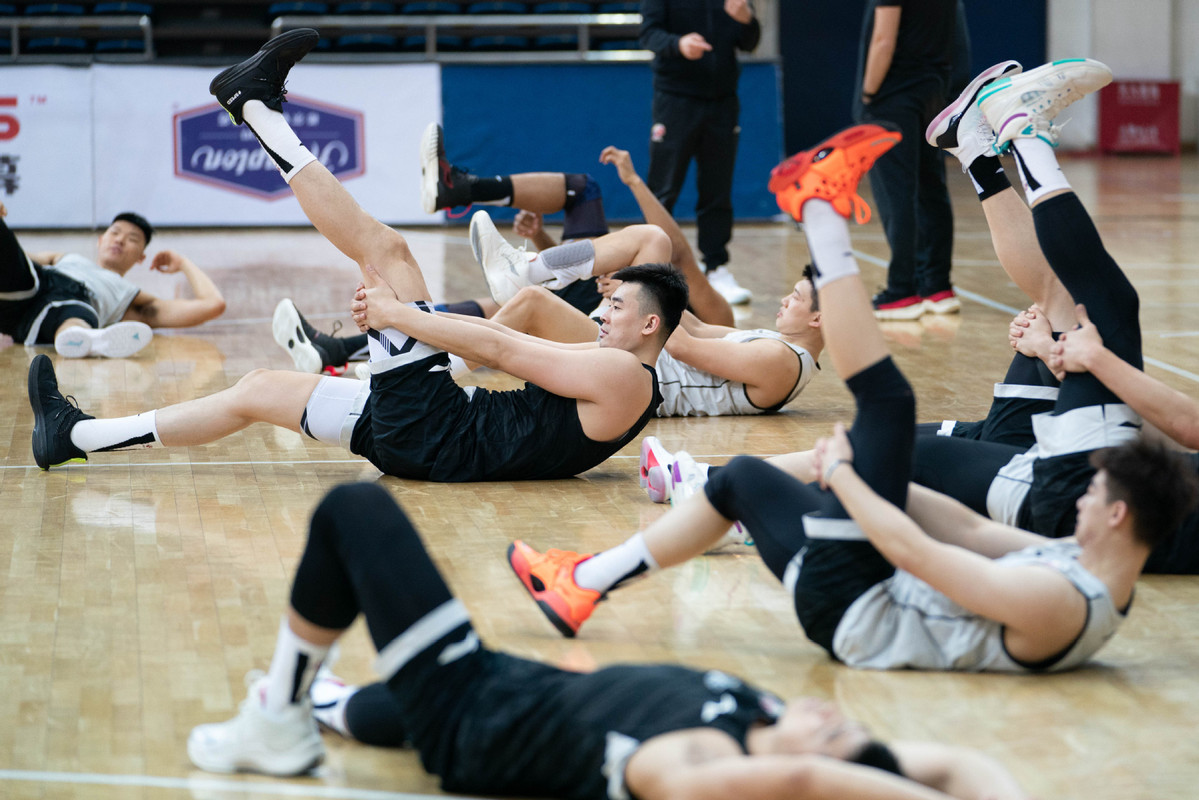 "He is still very strict on details and pushes everyone hard in training, just like the good old days. The vibe within the team since he returned has been great."
Forced to end his Beijing tenure prematurely last summer after being locked out of China by the COVID-19 pandemic, Christopoulos said accepting the Ducks' offer was a no-brainer.
"I never felt that I left the team," said the former Team China assistant coach, who was signed by the Ducks in 2017 as a cornerstone of the franchise's rebuild plan.
"I felt I was always connected even when I was not the head coach. I follow the team and I follow the league ... I still feel I left something behind."
Led by former NBA All-Star Stephon Marbury, the Ducks won three CBA championships from 2012-15, but fell out of title contention the next season with an aging core of players and missed the playoffs for the first time in seven years in 2017.
Now refreshed after a three-week break, the Ducks are desperate to make every remaining game count to secure a top-12 postseason spot.
"There are 17 games left and I would say 17 finals for us," said Christopoulos. "I told the players to treat every game like it's the last game of your life."
Although familiar with most of the Ducks' players, Christopoulos is facing a challenge that he describes as "interesting" to maximize the potential of center Li Muhao and forward Fan Ziming.
Signed last summer, from Shenzhen and Guangzhou respectively, to beef up the team's undersized front-court, the towering combo have yet to gel with the rest of the team, combining for an average of just 17.2 points and 9.7 rebounds over 34 games.
Christopoulos, however, is confident the Ducks' investment will eventually pay off.
"I'm very glad and super excited to see them in our roster," he said of the duo. "It needs a lot of time for them to adjust with the team and for the team to apply different kinds of plays that we're not familiar with yet.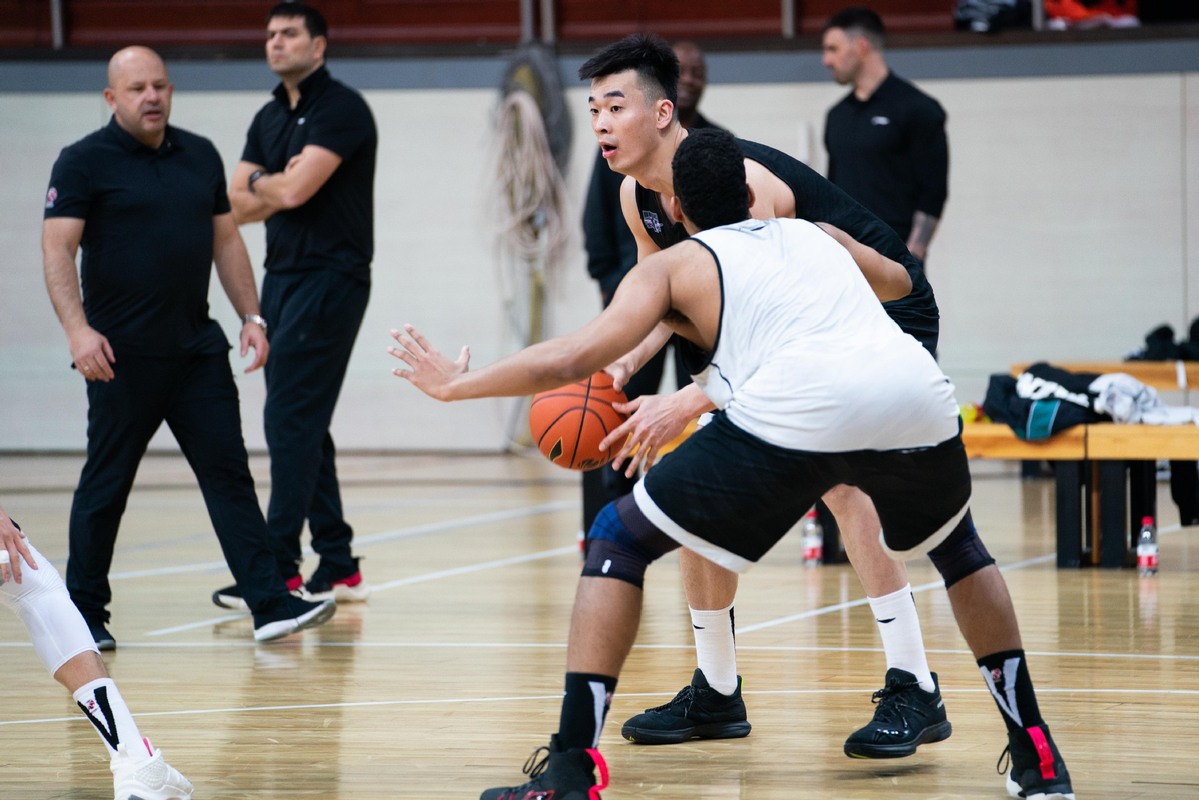 "From these two guys, we're looking forward to seeing them functioning together, strengthening our front line, helping us with a defensive presence and rebounds, but also keeping our balance in the offense."
With national team starter Zhai Xiaochuan, the Ducks' No 1 rebounder (9.3) and second-best domestic scorer (15.5 points), and American forward Justin Hamilton still sidelined by injuries, Christopoulos expects the team's leading scorer Jonathan Gibson to deliver more on both ends of the floor.
"I would like to say that analyzing Jonathan, I'm positively surprised," he said. "I see his willingness to function as a member of the team and not as an individual. That's very important.
"I told him that we will be more than demanding on him for his defensive performance, because we think he can deliver that."
Signed by the Ducks as a replacement for ex-NBA guard Jeremy Lin, Gibson has averaged 24.5 points, 5.2 rebounds and 3.9 assists for Beijing in 28 games this season, far off his prolific output of 30-plus points on average over his previous five CBA campaigns.
"I think in the first two stages, everything is still kind of brand new," said the 33-year-old California native.
"Throughout my career I had a bunch of different coaches. So for me personally I think it won't be too hard to adjust. Just whatever you ask I will try to do to the best of my capability."