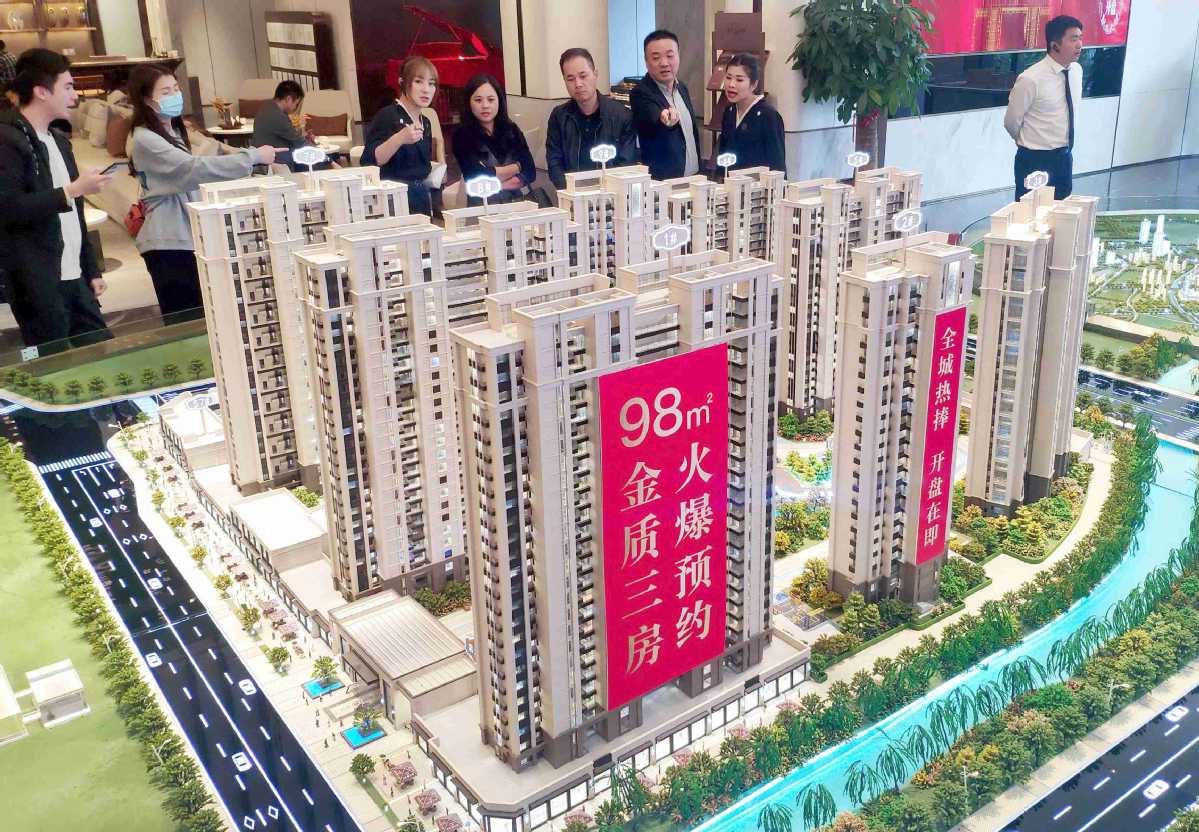 National Bureau of Statistics data show that the increase in housing prices in 70 major Chinese cities from December to January was higher than from November to December.
According to the central bank, housing mortgage accounted for 65 percent of residents' loans last year, when residents' financial leverage rate increased to 62.2 percent from 56.1 percent in 2019.
Zhang Xiaojing, head of the financial institute of the Chinese Academy of Social Sciences, attributes the rising leverage rate to soaring real estate prices that boost the fast growth of housing mortgage loans.
Zhang said the Chinese residents' housing mortgage was 15.9 percent of the country's gross domestic product in 2010, and the proportion has grown to 40.1 percent now.
According to the central bank's survey of more than 30,000 families in 30 provinces and regions in October 2019, 43.4 percent of the families paid housing mortgage, and about 29 percent of their income went toward repaying the loan.
The survey also shows the average debt-to-income ratio among urban families is 1.02, higher than the 0.93 in the United States, and the liability ratio of families with members aged between 26 and 35 is the highest.
That means the expenditure on housing has become a debt burden on Chinese families, necessarily affecting their spending power.
Even if the housing prices do not rise, they are already very high. The housing-price-to-income ratio in some major Chinese cities was 28.4 in 2020, and the figure was above 35 in megacities, such as Shenzhen, Beijing and Shanghai.
The interest rate of housing mortgage in China is also high compared with that in many developed and emerging economies.
The high real estate prices make it more difficult for young people to get married as having a house is considered a must for marriage in many parts of the country, especially the countryside.
So the exorbitant housing prices also impact the birthrate in the country.
That means if the housing prices continue to grow, the financial leverage ratio of the Chinese families will continue to rise, accumulating financial risks, depressing consumptions and affecting urbanization and the birthrate.