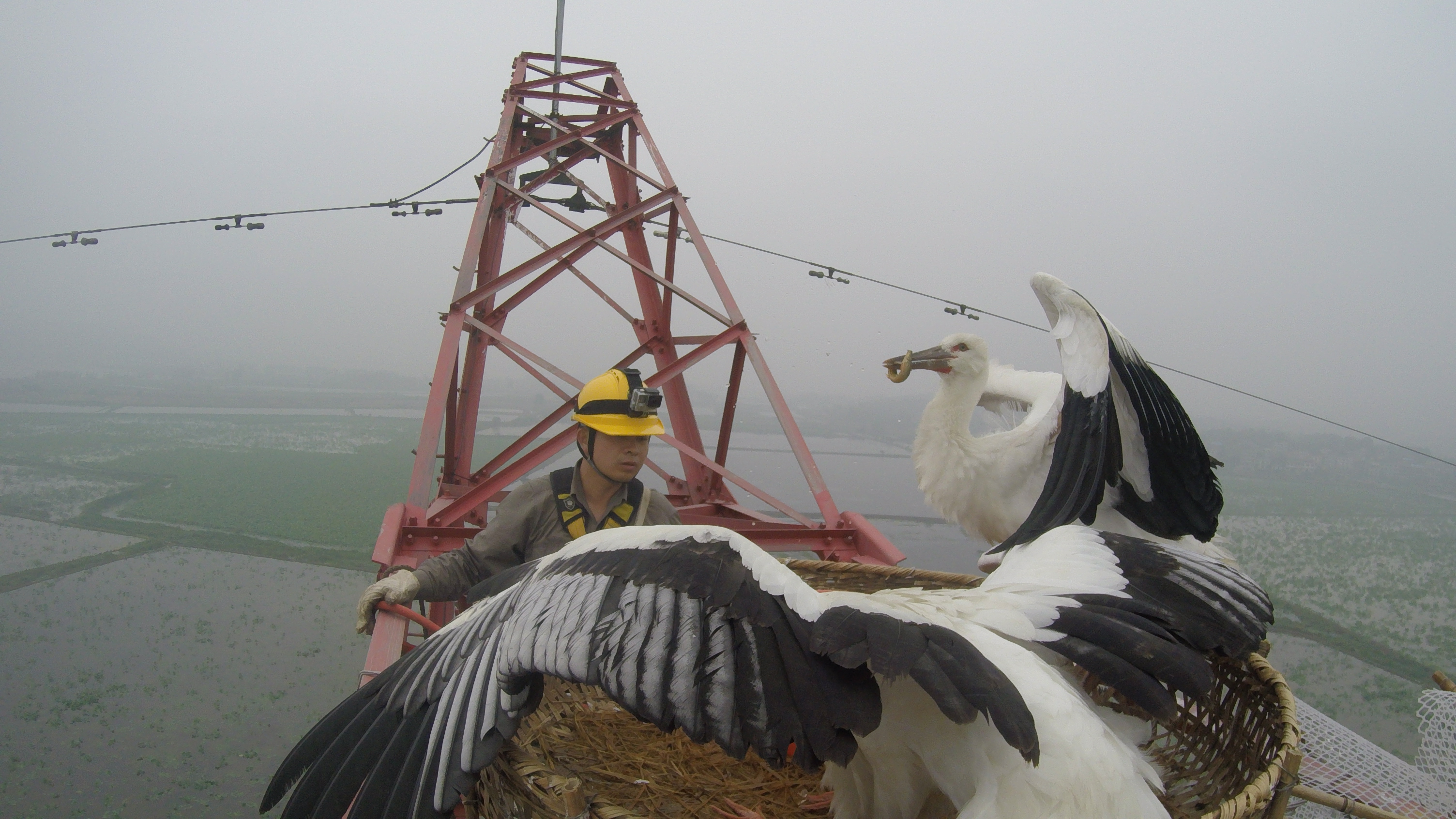 In the 1980s, Zheng Qingsong was a maintenance worker on power lines in Huangshi, Hubei province, and removed dozens of bird's nests from transmission towers every day to guarantee the safe operation of the electricity grid.
However, if the young man found chicks in a nest, he took them upon himself to relocate them to a safer place. "Birds like to build nests in high places due to self-preservation instincts," said Zheng, 51, from the power transmission and inspection branch of the Huangshi subsidiary of the State Grid Corp of China.
"Most of our company's high-voltage transmission towers are located in wetland and on hills and high mountains, which attract all kinds of birds. But the nests interrupt the power network's operations and birds also risk electrocution. Our job is to deal with the problem."
One day in 1989, Zheng, then 19, was dismantling a nest when he found a dead magpie and two chirping chicks.
He was moved by the sight and decided to take the fledglings home and look after them. After the birds reached maturity, Zheng released them in a forest.
Over the decades, he has raised and released dozens of birds such as owls and mynas. He said when the birds are eventually able to fly and circle overhead, he feels a sense of achievement and is tearful saying goodbye.
His colleagues have given him the nickname "Father of the Power Grid Birds".
Co-worker Hu Sheng, 33, said Zheng treats the birds as if they were his children.
Influenced by Zheng, five years ago Hu joined the efforts to protect the birds.
Now, they approach the problem in different ways by building barriers around the nests, moving them to nearby trees or installing structures on the towers to deter birds.
In 2016, the power subsidiary established a team of bird protection volunteers, which now has more than 140 members, said Zhan Shibin, Party secretary of Zheng's company. The idea is to protect birds and follow the concept of "harmonious co-existence between man and nature", Zhan said.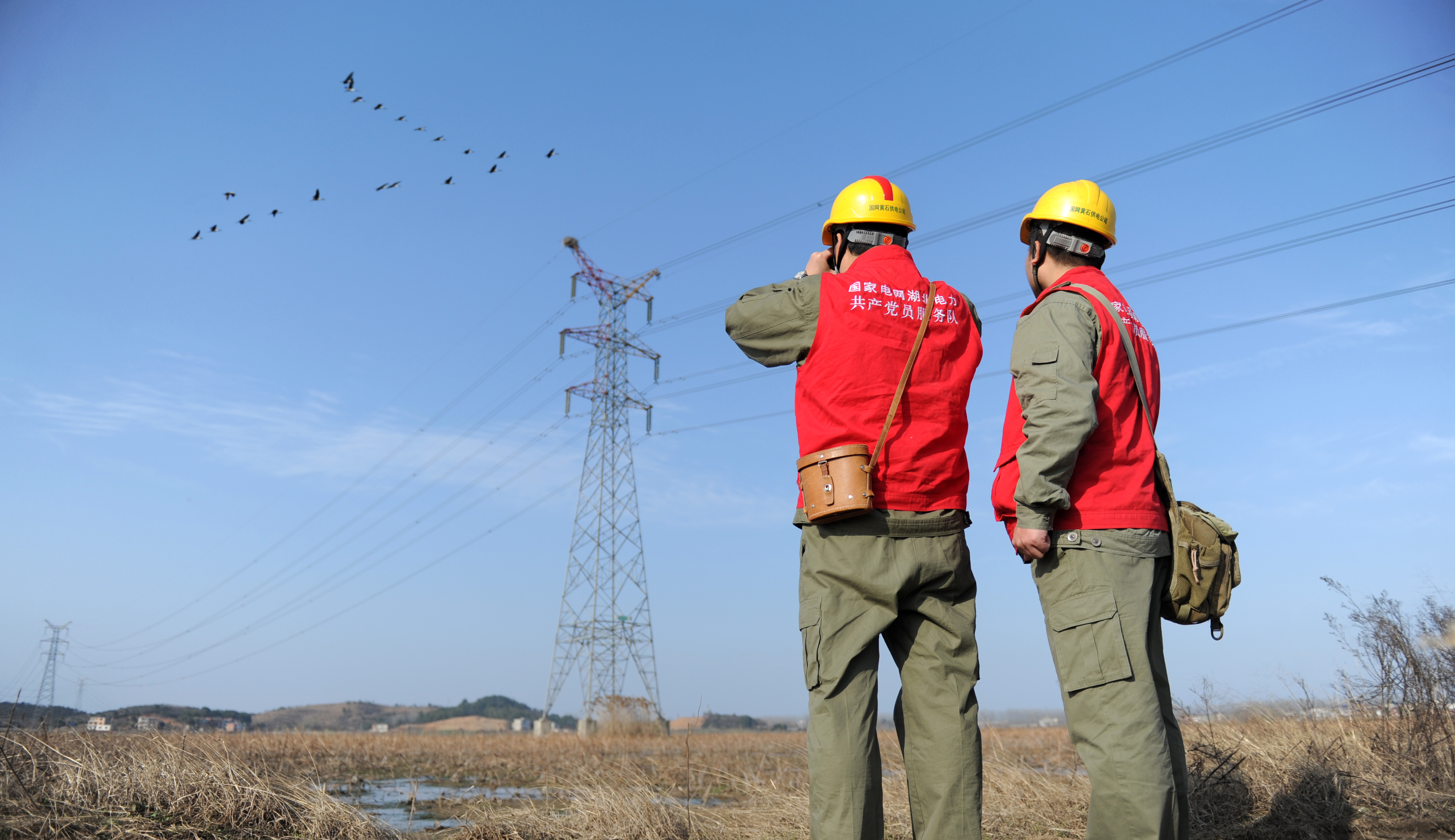 Endangered species
In April 2016, during an inspection patrol Zheng noticed a large nest under one corner of a tower. He climbed up and found three fledglings in the nest as well as a dangerous loose wire dangling below it. "No one recognized the birds, so we sent photos of them to experts in Wuhan," Zheng said.
The birds were identified as oriental white storks, a migratory species under first-class national protection and listed as endangered by the International Union for Conservation of Nature. The species' global population is 9,000, Xinhua News Agency reported in November.
The team sent the birds to the experts in Wuhan for assessment who returned them to the power company workers and suggested they be raised in the wild.
Zheng and his colleagues moved the nest to a safer place on the tower and hand fed the birds eels, loaches and other small fish until they were big enough to fly. Every day for two months, the volunteers climbed the 54-meter tower to nurture the storks until they were able to survive on their own.
Since then, the storks have flown back to the same nest every year to reproduce.
"Maybe they remember the warmth they received from people," Zheng said.
Party secretary Zhan said in June last year, the tower was scheduled to be removed to make way for the construction of an expressway. However, at the time, four stork chicks were in the nest so the company redesigned the plan, which rarely happens, he said.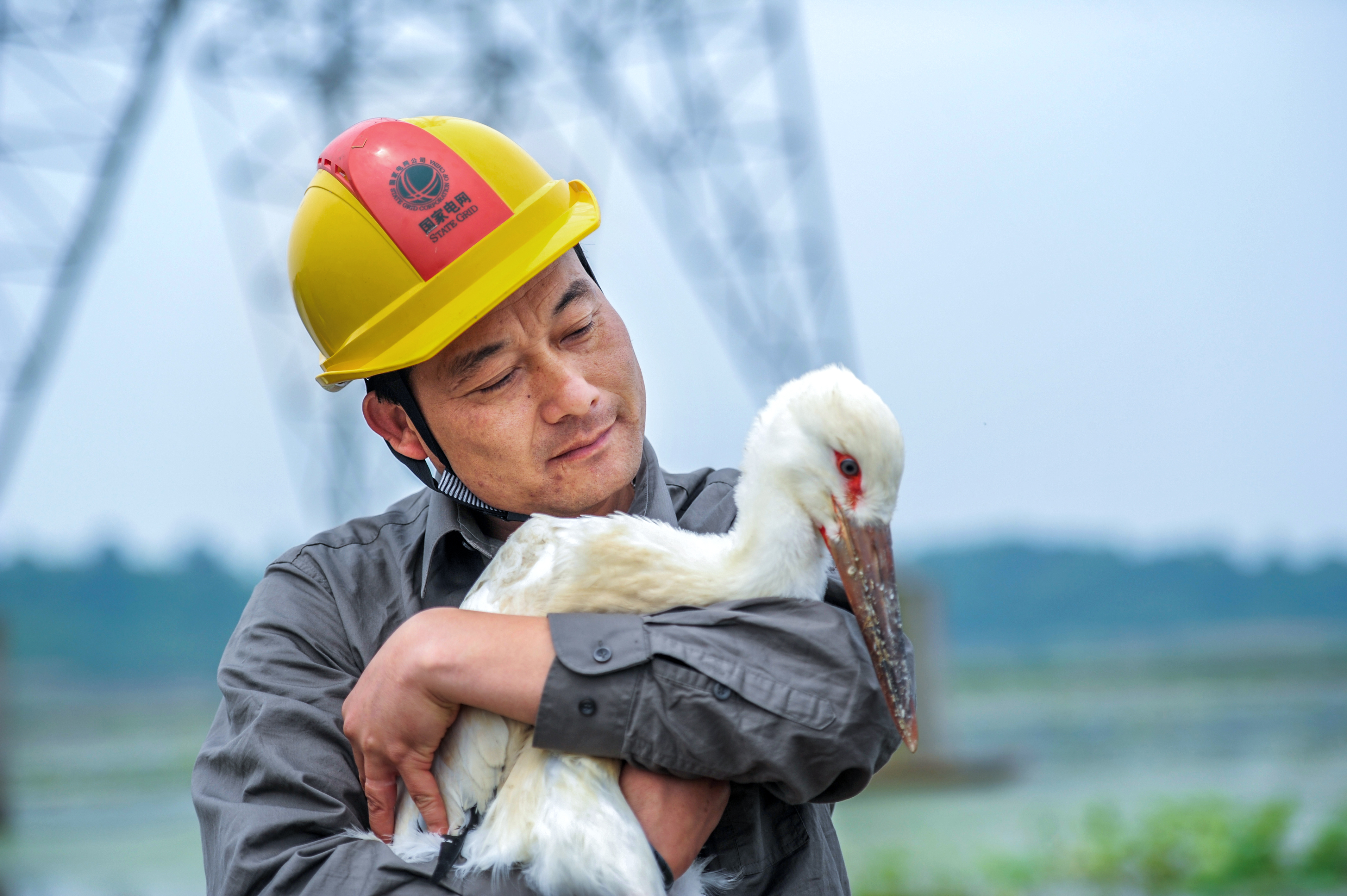 Hunter to protector
Two decades ago, many hunters cast their nets around the forest and wetland of Huangshi to trap fish and wild birds to sell at markets.
Xu Jihong, 53, was one of them, but one day in 1998 he discovered his nets placed in the forest were being torn down and decided to find the culprit.
After learning it was some "officious power grid worker", Xu was angry and attacked Zheng.
But Zheng didn't stop taking down the nets and Xu saw him as someone "messing around with his business". He beat Zheng again, who later showed up at the hunter's front door. "I thought he was coming for revenge," Xu said.
However, to his surprise, Zheng patiently explained his bird protection work and the need to remove the nets.
After learning of the financial difficulties of the hunter's family, Zheng helped Xu find work at the power company as a maintenance worker.
Today, Xu is one of the volunteer protectors of the birds.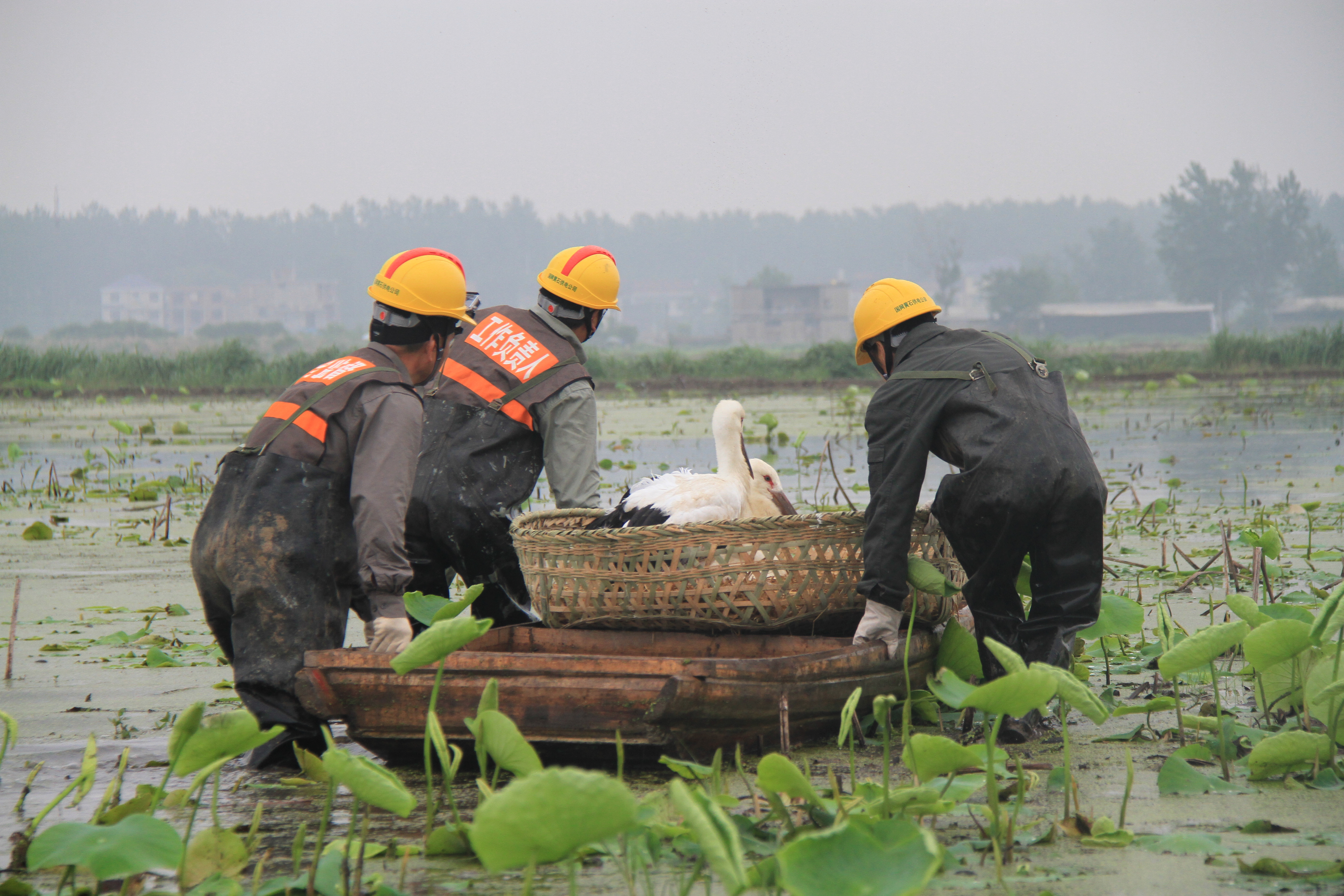 "I dismantle nets myself and dissuade other hunters from putting them up," he said.
Four other hunters have followed a similar path. Zheng now works in an office, but he still goes on occasional inspections to check on his "old friends" and takes young people on tours to raise their awareness about avian protection.
He is pleased the hunters have almost disappeared.
"Both people and birds are part of nature, and they should live in harmony with each other. I think all of society should take action," he said.