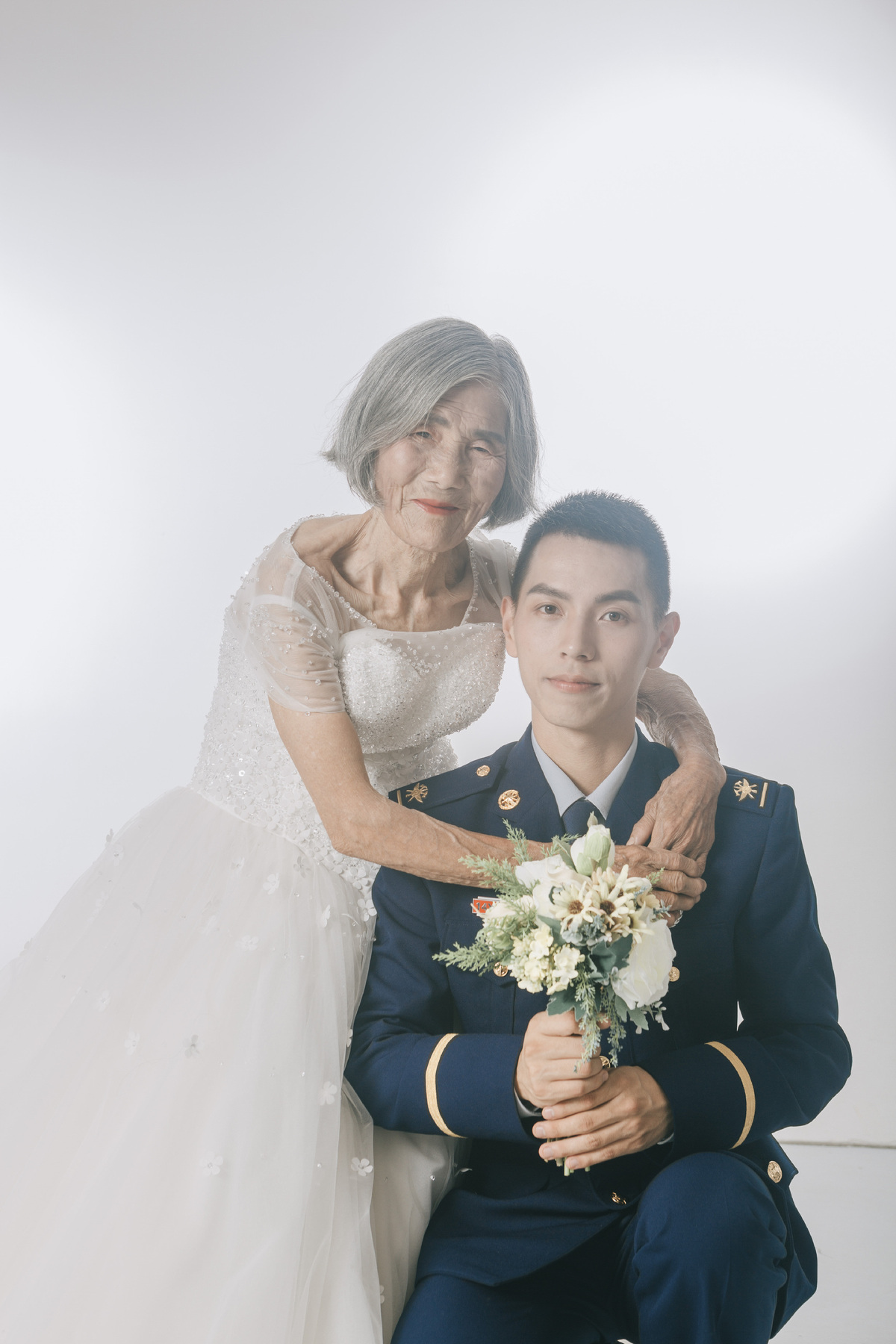 A set of wedding photos went viral online, featuring Zhang Jiagang, a 24-year-old firefighter working in Fenyi fire station in Xinyu city in East China's Jiangxi province, and Tang Caiying, his 85-year-old grandmother.

Tang used to be a cleaner at Fenyi People's Hospital. Twenty-four years ago, Tang saw two abandoned infants at the hospital and took them home. She named them Zhang Jiagang and Zhang Jiahui. Tang and her husband raised their own children and six adopted children with their salary and income from selling vegetables and recyclable waste. Zhang Jiagang grew up with Tang's grandchildren, so he called Tang "grandma".

Since 2001, firefighters in the Fenyi fire station began to chip in to help with raising the orphans after hearing of Tang's good deeds. Though firefighters came to and left the fire station year after year, the help didn't stop. During these years, Zhang Jiagang considered the fire station as his second home and wanted to be a firefighter too. In 2016, his wish came true.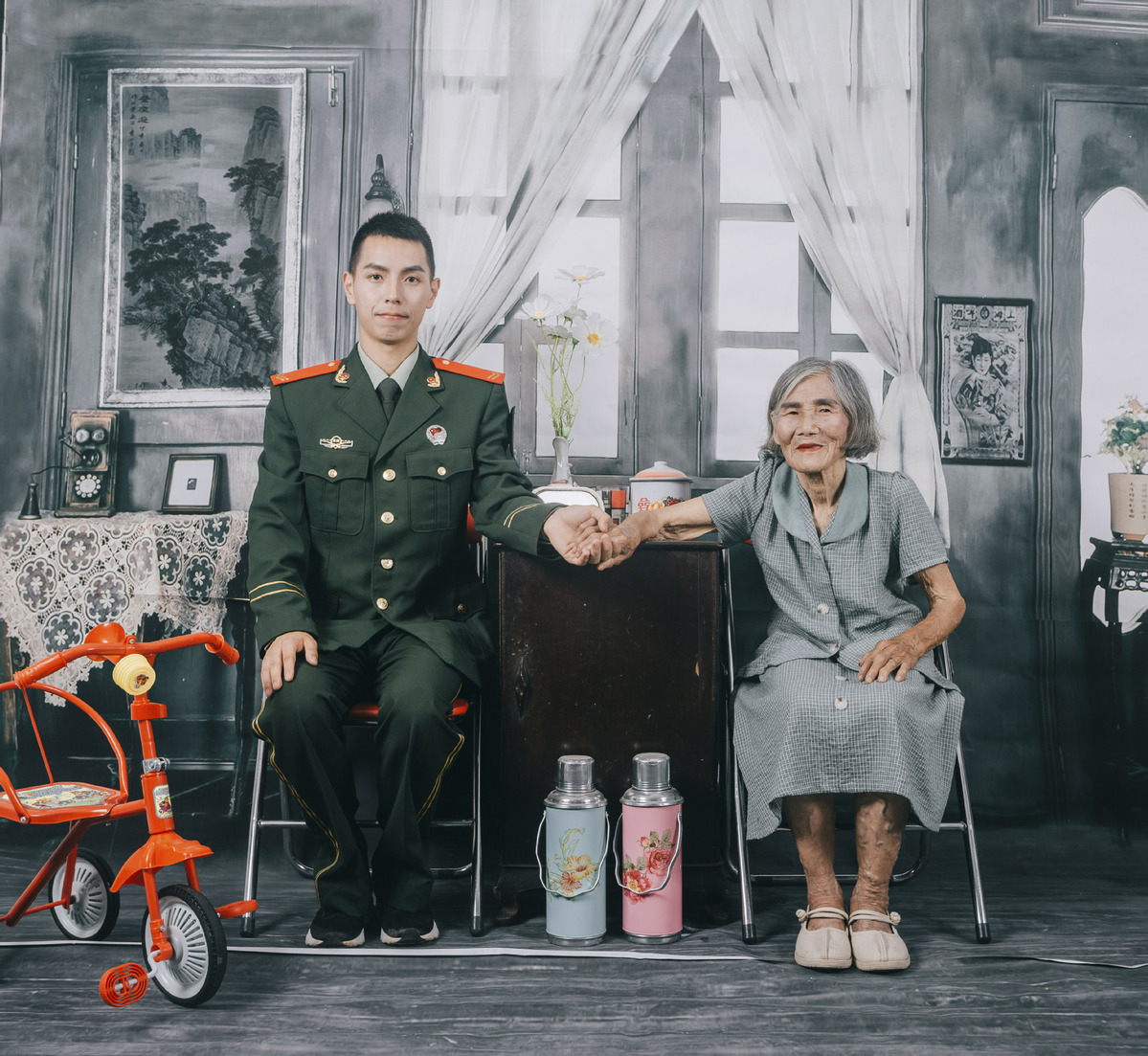 Being a firefighter is a way to give back to society, said Zhang Jiagang. "My grandma gave me a second life and the firefighters who helped me gave me a third life."

In May 2020, Zhang prepared a surprise for his grandma and grandpa during his vacation - taking them to shoot wedding photos. But his grandpa couldn't make it due to his physical condition, so he took his place and finished the shoot.

Now Zhang Jiagang and his colleagues are providing financial aid to two impoverished students. "I will try my best to make the students feel the warmth and kindness of society," said Zhang.