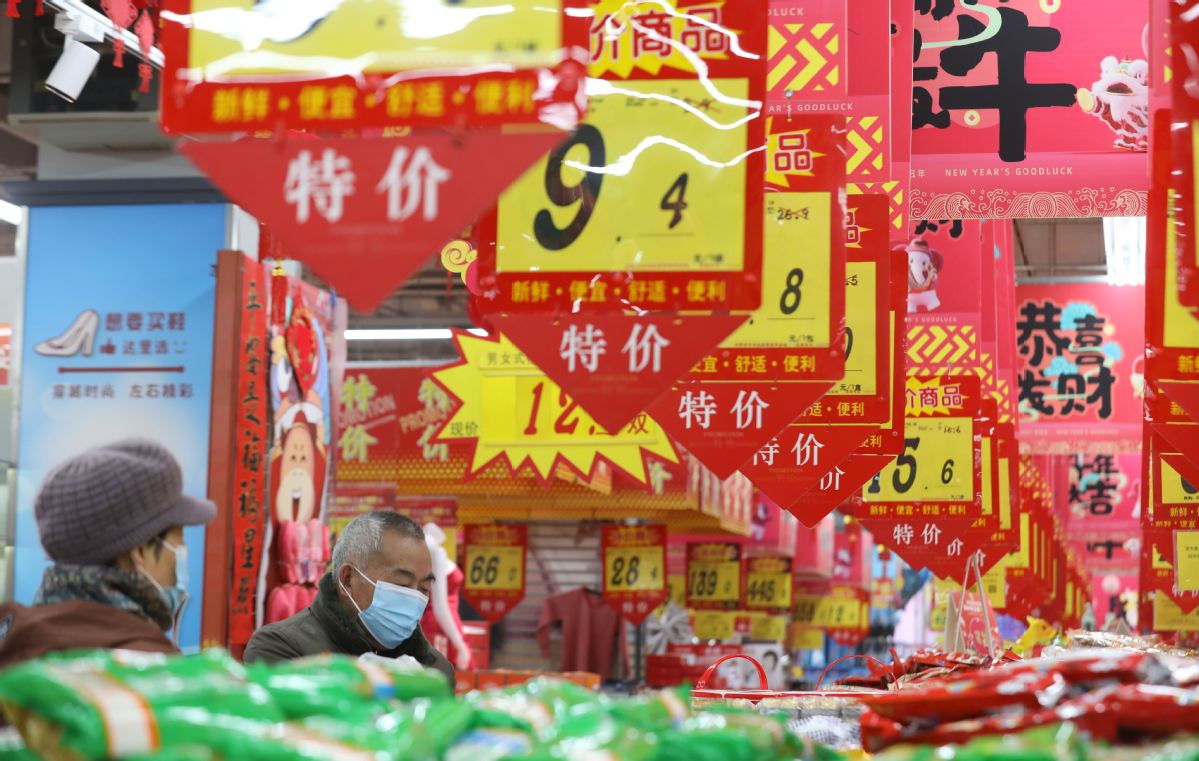 "No need to give us jujube dates-we have plenty of them."
This message from my in-laws, delivered by my husband Jun after he returned from a quick trip to his hometown in rural Zhejiang province, exploded my annual Chinese New Year tradition of sending all the family members packaged gift boxes of large Xinjiang jujube dates. After years of believing I had hit upon the perfect gift for the holidays, I was now left scrambling for an alternative.
And the options in my usual online supermarket didn't look promising. As I ticked off the possibilities with my husband-Beijing-style haw cakes or ginseng or chocolates-he vetoed every one, saying the family could probably buy them or already had them. His mom had even tucked into his backpack a heaping plastic bag of assorted chocolates in flavors ranging from toffee to brandy, a reminder of the increasingly global goods available in the village of his childhood, making my search for something unique even more challenging.
After what felt like the 100th time of fruitlessly scrolling through Chinese New Year goods online, a picture of a gift box of goji berries, a specialty of Ningxia Hui autonomous region, suddenly drew my thoughts back to my 2020 reporting trip to the region for a video shoot. I went to Ningxia to explore how it was leveraging some of its most celebrated agricultural products-including those renowned goji berries-to alleviate poverty, mainly through online sales. And I'd made a number of friends along the way, who welcomed me to contact them anytime.
Surely, they must have some Chinese New Year goods, I thought.
I immediately remembered Hai Yan, the young Hui woman at the Minning Hemei poverty relief factory who had shown me around and offered a few pro tips before doing a livestreaming e-commerce session with me. While our time behind the camera together had forged a bond between us, I also found myself deeply touched by her own Cinderella story. A job opportunity at the plant had transformed the former housewife into a livestreaming e-commerce "wonder woman" who is now the breadwinner of her family. She told me that every purchase at her factory helped uplift women like her, who comprised over 99 percent of the workforce. The idea of a Chinese New Year purchase that could make a difference in the lives of others greatly appealed to me, along with the fact that I felt almost certain to find something distinctive that would please my husband's family.
After messaging Hai Yan on WeChat, she shared photos and prices for the Chinese New Year specials from the factory. It was only a matter of minutes before we decided on the goji berry-flavored milk as well as some mushrooms from Ningxia's famed Helan Mountain, and sent payment. A few days later, everything arrived in rural Zhejiang, much to the delight of my father-in-law.
Just like that, I had solved the problem of what to buy for Chinese New Year-and boosted poverty relief efforts at the same time. I wonder how many more people, tired of the usual commercial offerings, have also shifted their holiday purchases to nontraditional channels promising more social responsibility with every order. All I know is this-for once, instead of the usual stress of trying to "nab "something online before it sold out, I enjoyed the peace of mind that comes with doing a little good with my money. And that's a holiday tradition worth continuing in the years to come.