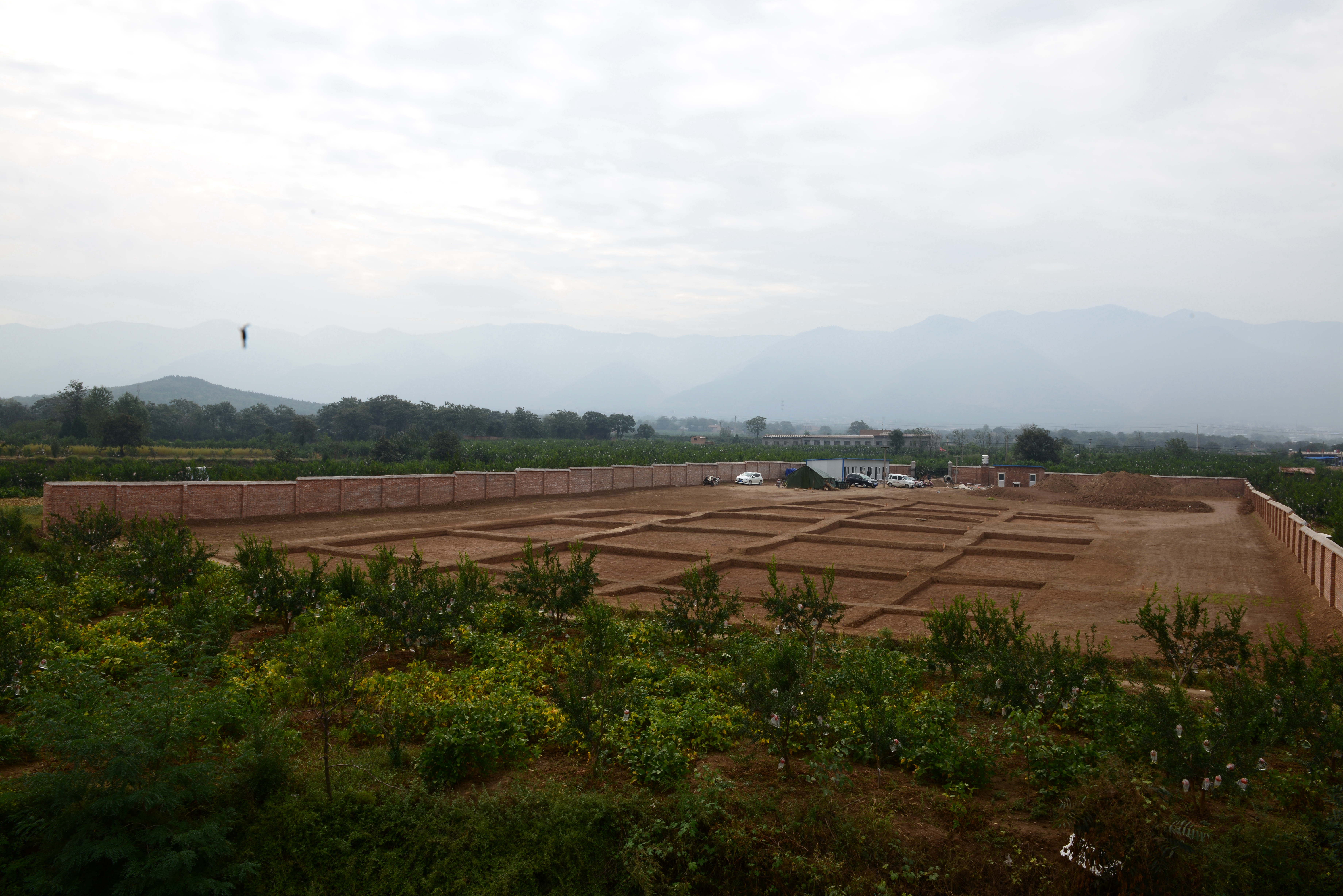 Excavation of the first subordinate tomb in the mausoleum of China's first emperor has provided new materials for further research on the Qin Dynasty (221-206 BC), the first unified feudal dynasty of China, and new clues about the evolution of Chinese civilization, an archaeologist said in a news conference in Xi'an, Shaanxi province, on Friday.
The discovery of the tomb relics reveals the historical transformation of the ancient Chinese centralized system and has profound academic value, said Jiao Nanfeng, a researcher and former dean of the Shaanxi Academy of Archaeology, in the first presentation of six new archaeological discoveries in the province. The program was hosted by the Society for Shaanxi Provincial Archaeology.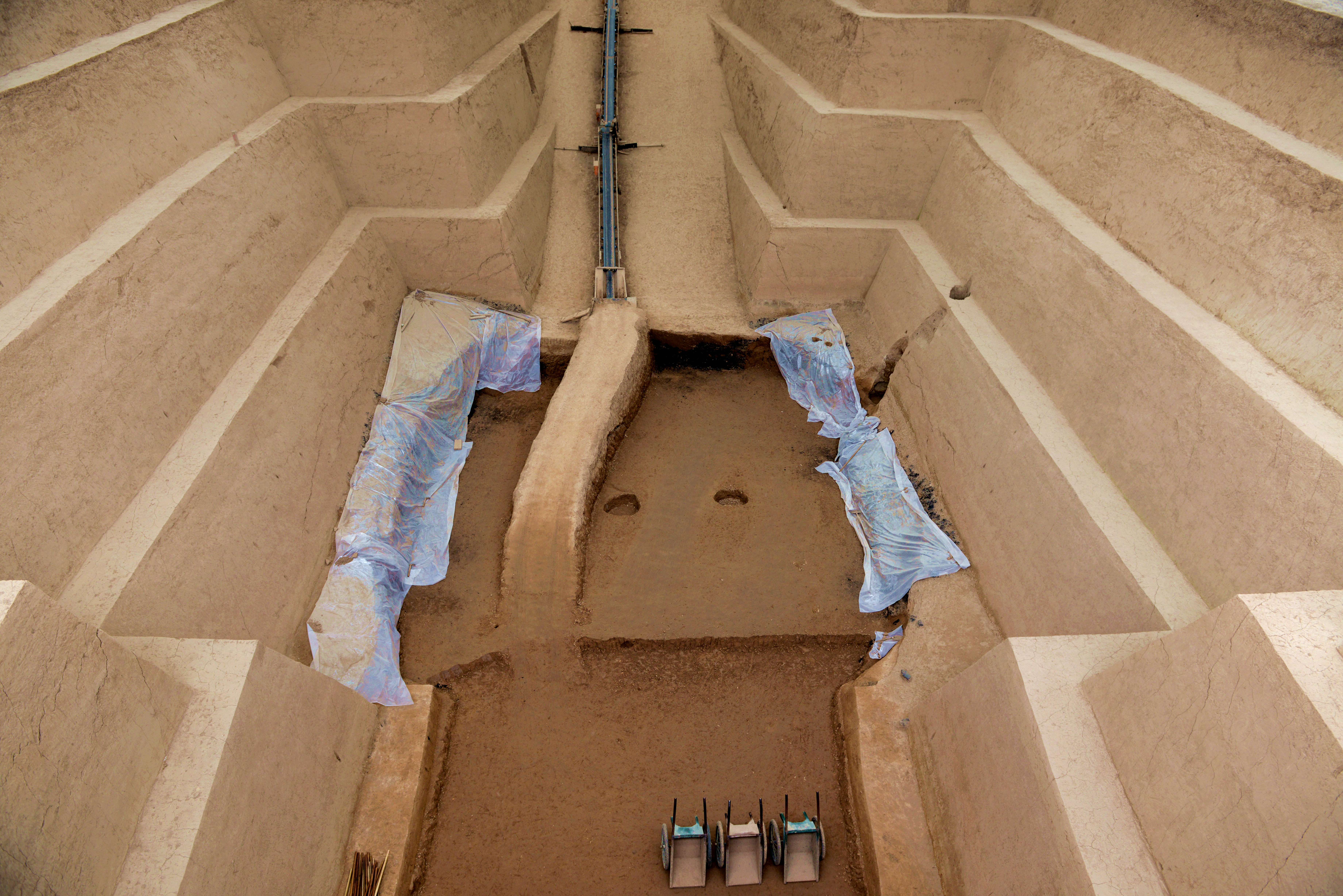 "Many of the unearthed cultural relics were excavated for the first time, and those discovered are of great use in exploring the political, economic, military and cultural aspect of the Qin Dynasty," he said.
Emperor Qinshihuang's Mausoleum Site Museum began archaeological excavation in 2011 on the west side of the outer city of the mausoleum, discovering 39 ancient graves, 32 ash pits, four pottery kilns and four ancient riverbeds.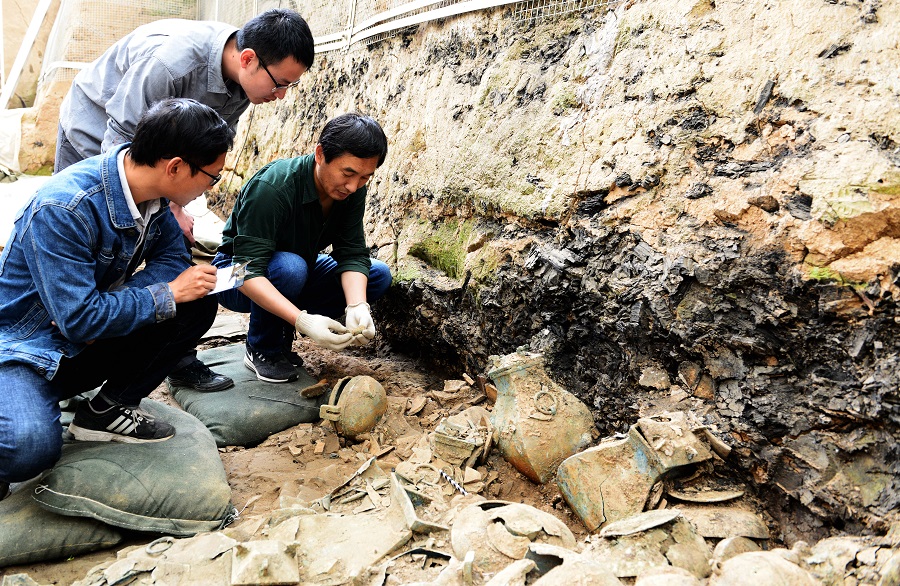 Jiang Wenxiao, excavation team leader for the western tomb of Emperor Qinshihuang's mausoleum, said the golden Bactrian camel figure that was found shows a level of exquisite craftsmanship that was rarely seen in Central China at that time.
Five other new archaeological discoveries, including the Zhaishan ruins, part of the Shimao ruins in northern Shaanxi, were also revealed during Friday's news conference.