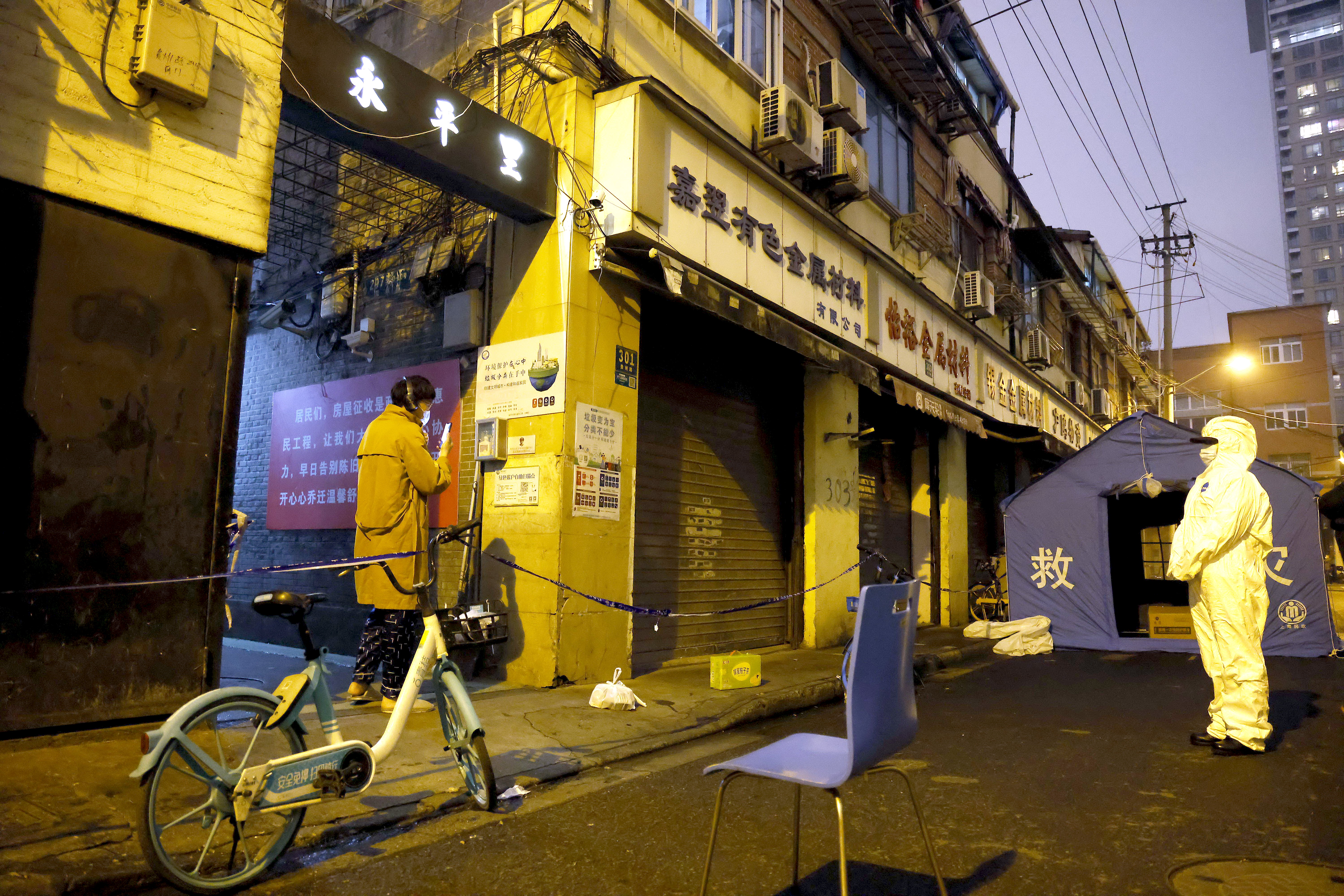 The Tonghua city government in Jilin province apologized for unsatisfactory and insufficient service during residents' home quarantines, officials said on Sunday.
"Due to a shortage of staff members, local residents in recent days suffered great inconveniences and were unable to receive their daily necessities in time," Jiang Haiyan, the city's vice-mayor, said at a news conference on Sunday, adding that there is a sufficient supply of goods.
The city had improved its courier team by recruiting more volunteers since Saturday to speed up the free delivery of daily necessities to the residents, including vegetables and medicines, the city's epidemic prevention and control headquarters said on Sunday.
Residents can order such goods via mobile phone applications, and a volunteer will send them to community workers who will then deliver them to their homes. A hotline is also accessible for seniors to make orders.
The local government also began providing care packages containing a five-day supply of groceries to each household at half price till the end of lockdown.
COVID-19 infections have been occurring in Tonghua since Jan 12.As of Saturday, the city had reported 140 confirmed cases and 100 asymptomatic carriers, causing many residents to go into home quarantine.
The local government also punished 14 officials for failing to prevent and control its COVID-19 outbreak. Six city-level and eight lower-ranking officials were given punishment including removals from public posts and intra-Party warnings, the city's disciplinary watchdog said on Saturday.
Jilin reported 12 new locally transmitted confirmed cases of COVID-19 on Saturday, bringing the provincial total in the current outbreak to 206. It started when asymptomatic carriers arrived from neighboring Heilongjiang province, according to the provincial health commission.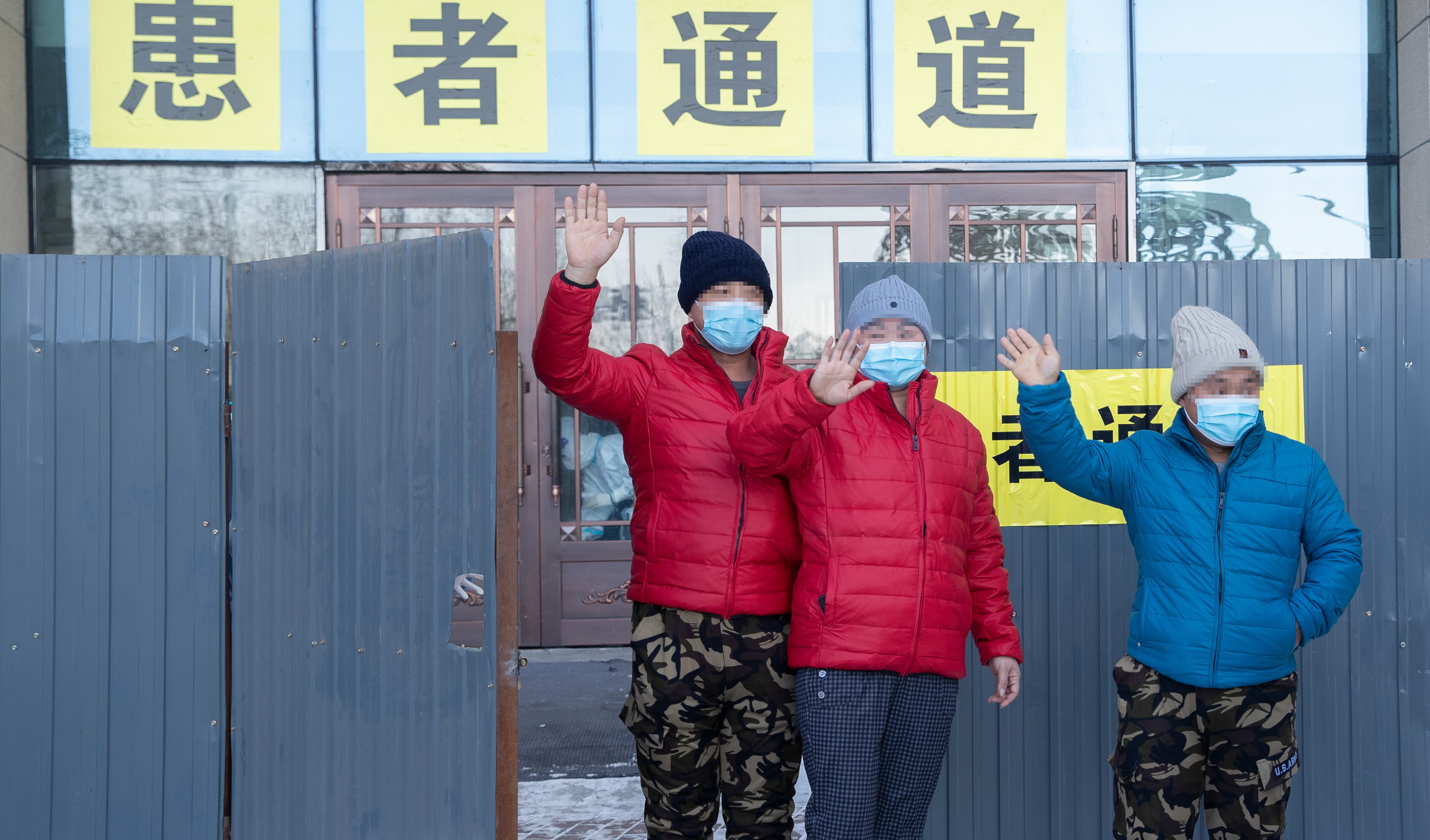 As of Saturday, Heilongjiang had reported 382 confirmed cases and 509 asymptomatic carriers since Jan 10.
Heilongjiang reported on Saturday that seven coronavirus patients had been discharged from hospital on Saturday, the first batch of recent infections. Another three were discharged on Sunday.
Another heavily hit province, Hebei, detected 19 new local confirmed cases and one asymptomatic carrier on Saturday, the province's health commission said on Sunday. That is a sharp decline from a high of 90 cases reported on Jan 15.
"The decline in the daily number of cases indicates that the epidemic has been effectively contained, but some close contacts of COVID-19 patients are still in the middle of a long virus incubation period, which may lead to new cases emerging in the next few days," said Shi Jian, head of the Hebei Provincial Center for Disease Control and Prevention's emergency management office.
As the number of new COVID-19 cases in Shijiazhuang, capital of Hebei, has decreased, three medium-risk areas in the city were designated as low-risk on Sunday morning.
Meng Xianghong, the city's vice-mayor, said on Sunday that control measures will be adjusted according to the situation.
However, the city will maintain strict measures to prevent any new possible infections, including home quarantines and disinfection of public places.
Meanwhile, in Shanghai, experts showed strong confidence in the city's epidemic control efforts.
"None of the 12 locally transmitted cases in this wave so far came from outside the virus transmission chains in our epidemiological investigations. All of the cases were found by tracking close contacts and relevant individuals of the confirmed cases," Wu Fan, a member of the public health expert team involved in Shanghai's COVID-19 epidemic prevention and control efforts, said on Sunday.
Zhang Boli, a member of the Chinese Academy of Engineering and an expert in traditional Chinese medicine, said it's expected that the recent outbreaks in Beijing, Hebei, Heilongjiang and Jilin will end by the beginning of March.
He made the comment during an interview with People's Daily on Saturday but stressed that the months of January and February will be the key in epidemic control, requiring tough measures.
Zhang Yu in Shijiazhuang and Zhou Wenting in Shanghai contributed to this story.