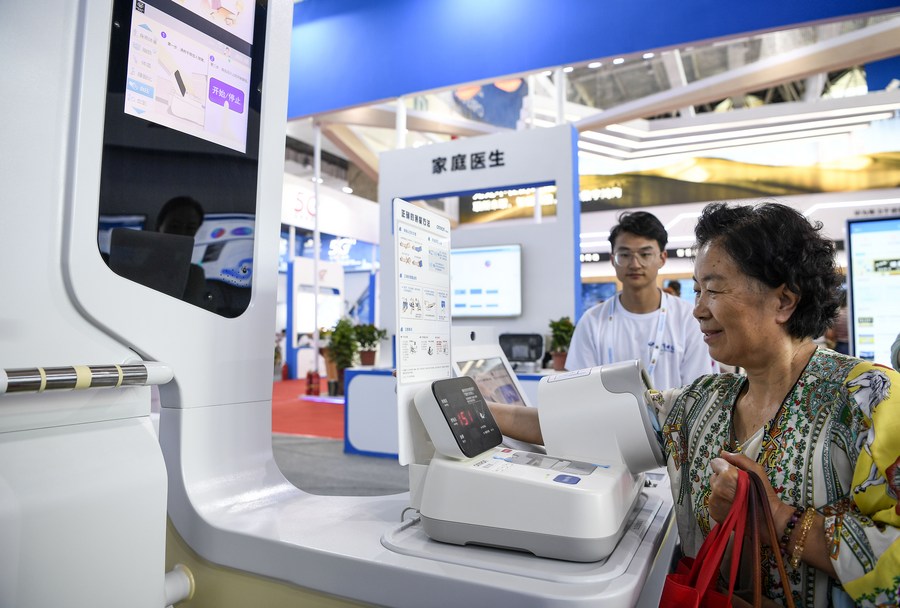 Measures to harness innovation will give steam to driving forces of growth
New forms of consumption will inject strong impetus into forming the "dual-circulation" development paradigm, and China should accelerate the development of new consumption based on new business forms during the 14th Five-Year Plan (2021-25) period, according to a senior economist.
Wang Wei, head of the Development Research Center of the State Council's Institute for Market Economy, said spurring new forms of consumption, such as online education and digital healthcare, will stimulate innovation. It will also create new development space for innovation and entrepreneurship, enhance the innovation ecosystem and give rise to industrial innovation. This will give steam to the endogenous driving forces of economic growth.
"China is shifting from high-speed growth to high-quality development, and consumption, as the 'stabilizer' and 'ballast stone' of Chinese economy, is becoming increasingly important," she said.
"What's more important is that the rapid growth of consumption and its contribution to China's economic growth are mainly driven by the consumption upgrade and innovation, with new consumption models becoming an important driving force and growth points of the economic development."
It is very important to nurture new consumption forms to accelerate the new development paradigm of the "dual-circulation" model, which takes the domestic market as the mainstay and allows domestic and foreign markets to boost each other, Wang said.
The communique of the Fifth Plenary Session of the 19th Central Committee of the Communist Party of China, released in October, also said the country will integrate the strategies of expanding domestic demand and deepening supply-side structural reforms to stimulate new demand through innovation-driven, high-quality supplies.
National Bureau of Statistics data shows that China's domestic consumption has continued to gather speed, further supporting economic growth.
Despite the negative impact of the pandemic, consumption in 2020 was the highest of recent years, accounting for 54.3 percent of national GDP, compared with an average consumption rate of 53.4 percent between 2011 and 2019, according to the NBS.
During the 14th Five-Year Plan period, encouraging new consumption models is especially crucial to stimulating consumption and domestic market expansion, Wang said. She added that spurring new consumption forms will improve people's livelihoods, strengthen economic resilience, accelerate the switch to new development momentum, contribute to market-oriented industrial upgrade and market entities expansion, as well as provide more business opportunities to foreign companies and help stabilize the world economy.
Modern infrastructure
Wang suggested that China accelerate spurring new forms of consumption and consumption innovation while also deepening supply-side structural reform to facilitate domestic market expansion.
It is necessary to promote an upgrade of consumption structure and encourage new technologies, products, services, business forms and consumption models while improving the quality of supplies and enhancing consumption infrastructure to provide a solid foundation to tap the potential of new consumption forms, she said.
Specifically, she suggested setting up modern consumption infrastructure in keeping with the differing consumption demands in different regions, such as major city-based international consumption centers, and medium-sized and small city-based regional consumption centers.
Wang also suggested furthering 5G, cloud computing, the internet of things and other high-tech applications to improve information infrastructure and enhance the internet-plus consumption ecosystem to promote adoption of new business forms, scenarios and new consumption models. This should come in addition to improving logistics and distribution networks in cities and rural areas.