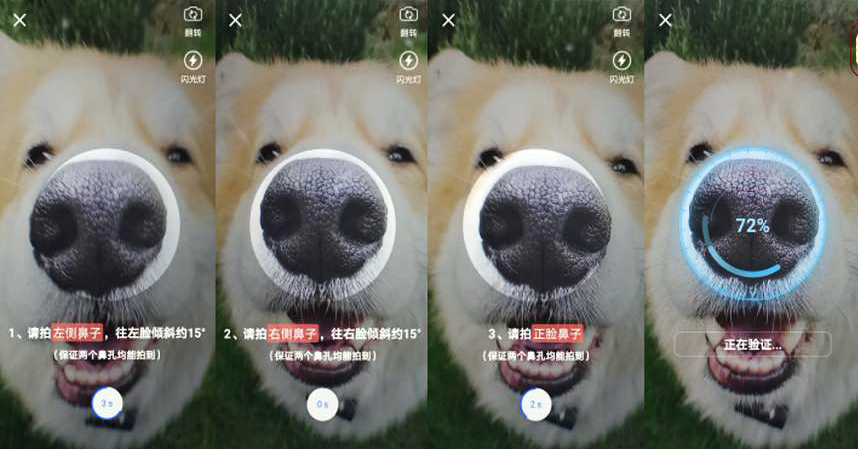 HANGZHOU - The city of Hangzhou in East China's Zhejiang province has introduced the noseprint recognition technology in pet management, the city's urban management and law enforcement bureau said Friday.
The technology is currently available in dog license registration and is expected to help track lost pets and realize digital management of pets in the city.
Pets' noseprints are similar to human fingerprints in that they are unique. A digital dog license can be obtained immediately in Hangzhou via an app after the pet owner uploads photos as required.
"We have piloted the technology since September 2020 and will expand its application in the future," said Zhu Yan with the bureau.