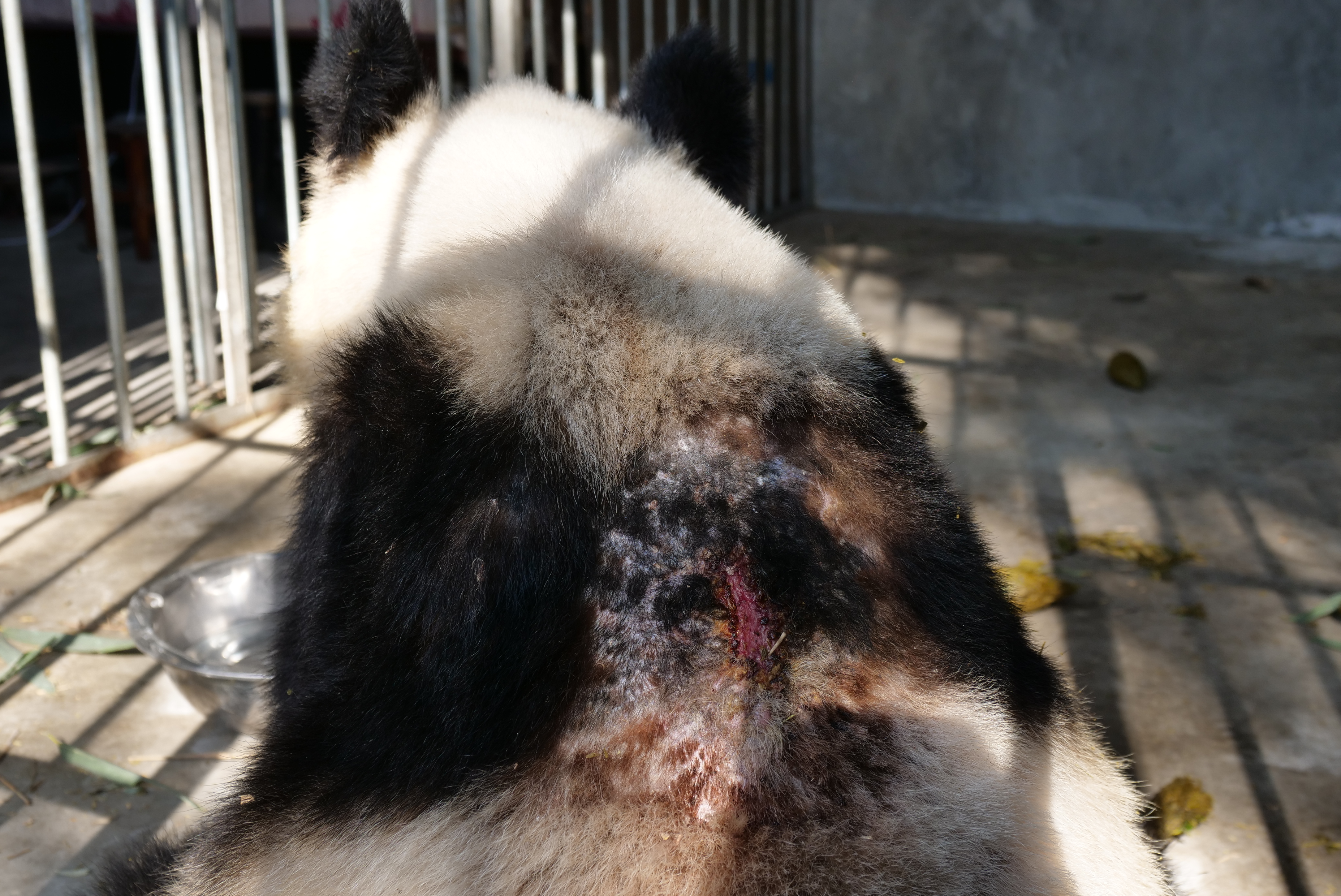 An injured wild giant panda discovered in early December was sent to the animal rescue base in Shaanxi province for treatment on Tuesday.
He Yiwen, a patrol officer at the Sanguan temple management and protection station in Foping National Nature Reserve in Hanzhong, Shaanxi, found the female bear - a member of the Qinling giant panda subspecies — during one of his patrols in Huodiba on Dec 7.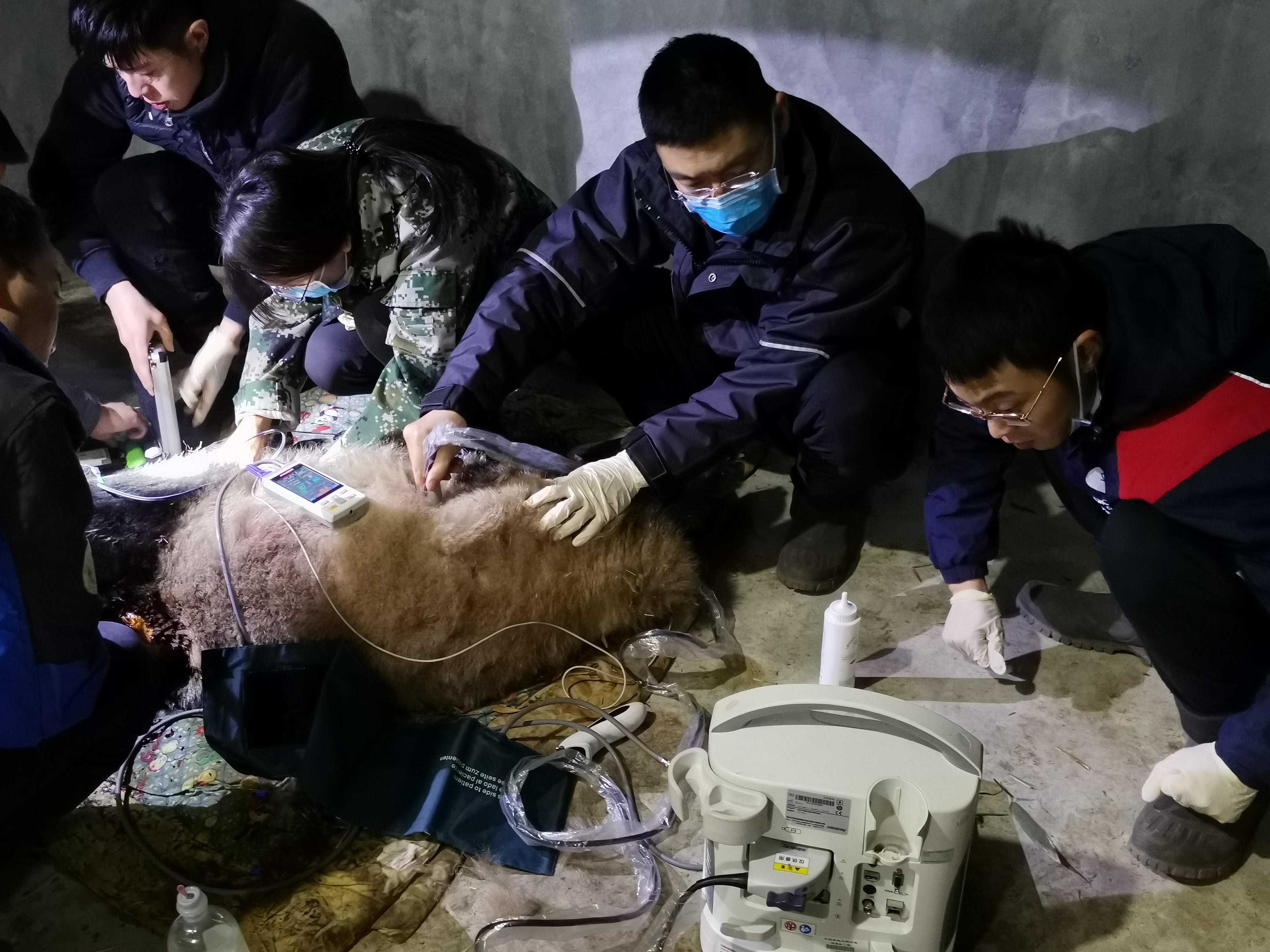 The Qinling Mountains in Shaanxi form a natural barrier between northern and southern China, leading to the evolution of the subspecies.
It appeared to He that the animal was in serious condition, with an infected open wound on her shoulder and eyes that were dull. She was weak and could eat only with difficulty.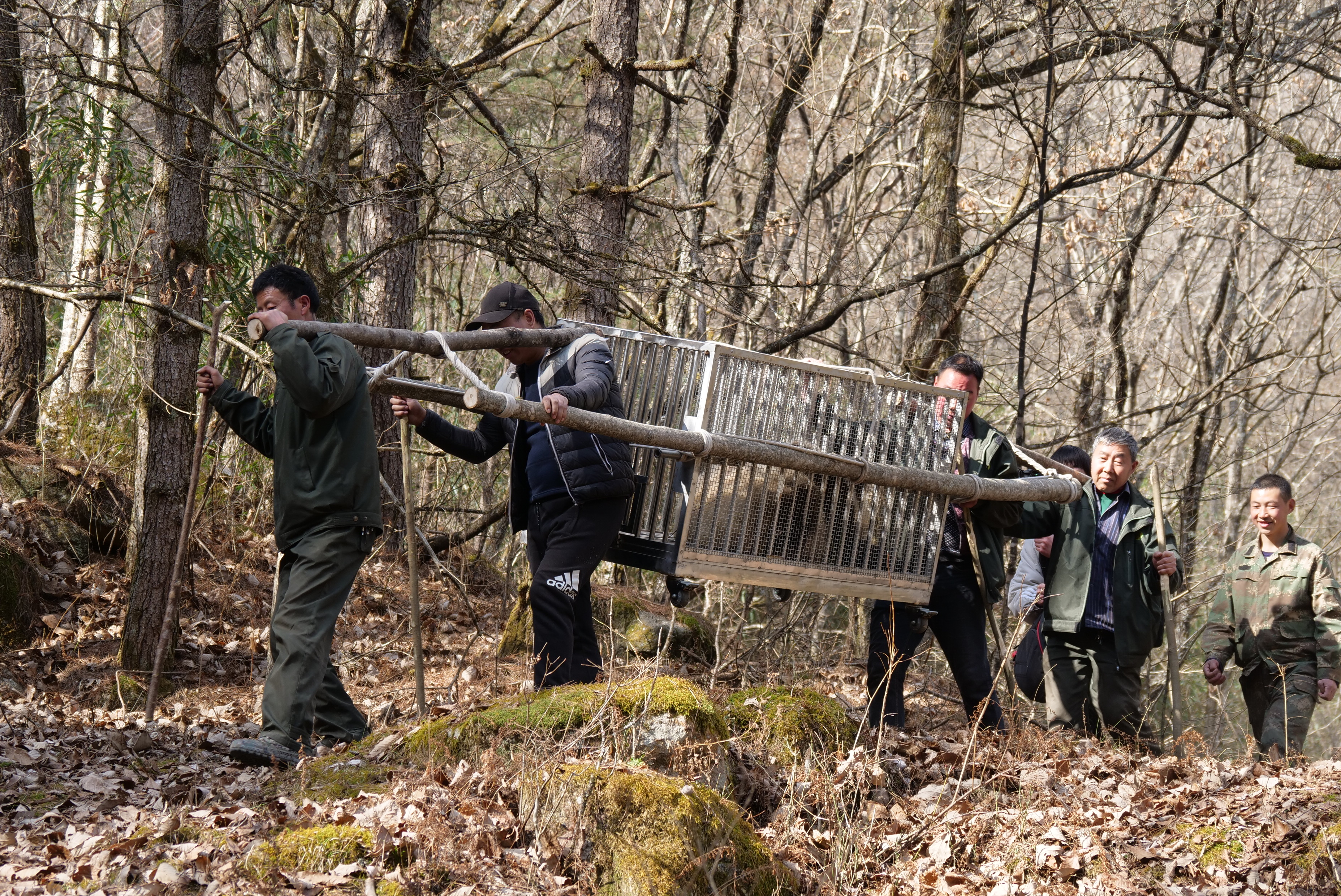 Upon receiving the information, the rescue base sent experts to examine the animal. They administered a series of emergency treatments on the spot because of the challenge of long-distance transport.
After more than a month of treatment in the wild, the injured panda had recovered sufficiently to move. It was then sent to the rescue base for further care.
Wang Mengnan contributed to this story.