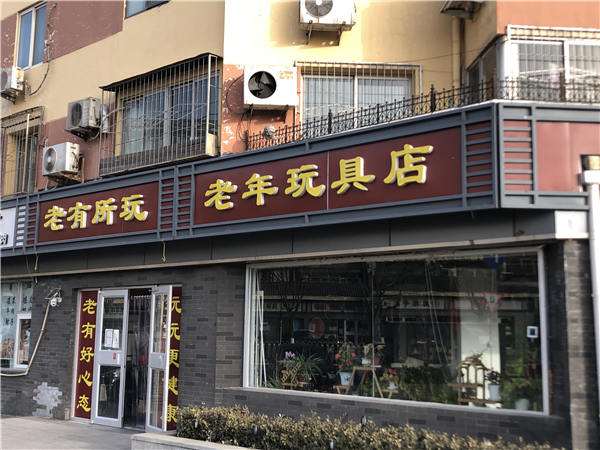 Shop sells games and gadgets to members of the older population with a sense of fun, Yang Yang reports.
Being, how can we say this with a modicum of politeness, of an age where bus passengers may give up their seats for you, does have its benefits. But one thing not normally associated with the loss or graying of hair is toys. That is changing. Despite the fact that China now has about 254 million people aged 60 or above, it is not until recently that arguably the first toy shop targeted at this population group was opened.
The shop, named Lao You Suo Wan (meaning, appropriately, "to age with fun") Toy Shop for Elders, is located at an obscure corner in Beijing's Tongzhou district.
As usual, the founder, 42-year-old Song Delong, opens the door of the 180-square-meter shop at 9 am on a Friday. These days, there have been sporadic COVID-19 cases in Beijing, so that some frequent elder customers do not show up, he says.
Sunlight shines through the windows so that the whole shop looks bright and warm. Entering the door, one will see two rows of green plants on the right hand. Caged birds tweet at the back of the shop.
Following the idea to build a typical traditional Chinese study, Song furnishes the space with traditional Chinese-style wooden shelves, on which he displays more than 400 kinds of toys that are divided into four major categories-classic, nostalgic, educational, and exercising, in addition to 16 other categories such as digital, novel and decompressive ones, says Song.
He points at a steel rolling pin, one of whose ends is fixed to a plank and the other is attached to a handle.
"We half mechanized the rolling pin so that the elderly can save a lot of effort while making dumplings," he says.
"So you can see my definition of toys are rather broad. We also have a collection of picture story books that people used to read in the 1980s and 90s."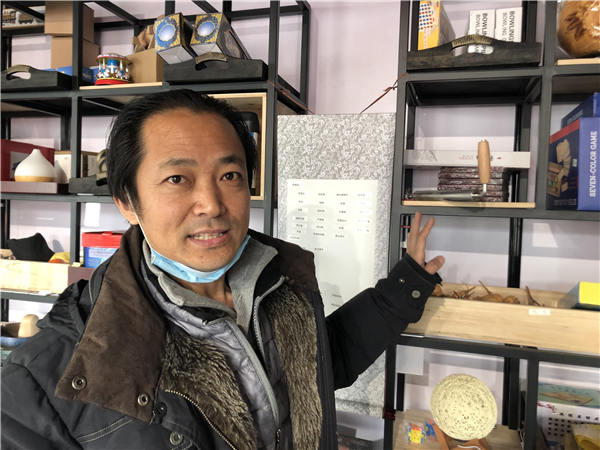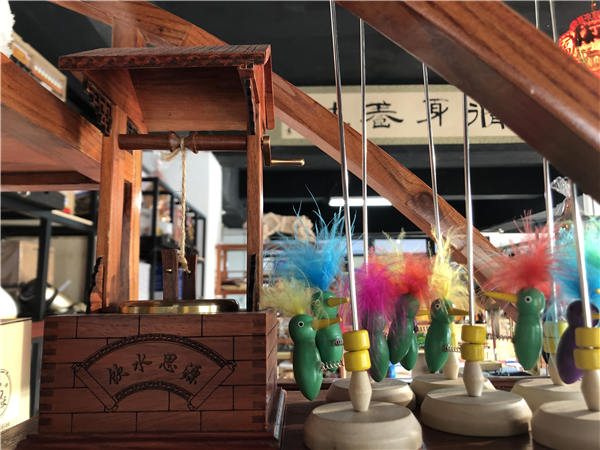 There are more "real" toys, such as tin frogs, shuttlecocks, Chinese ring puzzles, 3D five-in-a-row, cola ball (in which one attaches a string to a soccer ball, and the player can hold two ends of the string in hands to control the ball while kicking it), touhu, an ancient game first popular in the Warring States Period (475-221 BC), sees players throw arrows into a flagon, spinning tops, indoor golf and so on. The prices range from 2 yuan (31 US cents) to 500 yuan.
Song carefully selects these toys from about 3,000 toy producers in China that mostly are targeted at children.
"Parents and grandparents are willing to spend much on toys for kids, but when it comes to elders, they are used to living thrifty lives so that they are unlikely to buy expensive toys for themselves," Song says.
He recalls an old man trying to bargain the price of an automatically rebounding table tennis ball down.
"It has a base, a flexible steel stick and a ball, selling at only 35 yuan. He said that he only needed the stick and asked me to cut the price," he says.
"If the cost of a toy is one yuan, and if it's for kids, the price may be 10 yuan or even 20. But if it's for elders, it might be priced at 2 yuan and it's not bad if you can sell it at 1.5 yuan," he says.
Apart from prices, another important thing that makes selling toys to elders difficult is that the toys must be safe.
"We must make sure that the susceptible users won't get hurt by the toys," he says.
Song, from Northeast China's Jilin province, came to Beijing in 2004 and tried to start a business, but failed, so the next year he joined in an advertisement agency.
He got the idea to sell toys to elders in 2009, when he was working for a show on China Central Television targeted at this group.
His work required him to understand the physical and psychological needs of elders. However, he found among his clients, eight out of 10 were in the healthcare industry.
"Healthcare products (such as bird's nest) are nearly useless but expensive. If we can provide elders with entertaining toys that they can either play happily on their own or with other elders, they will enjoy a better life, which cannot be achieved by taking in healthcare products or medicine," he says.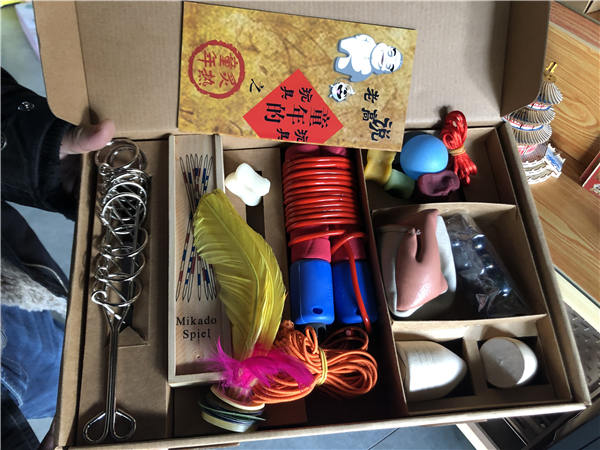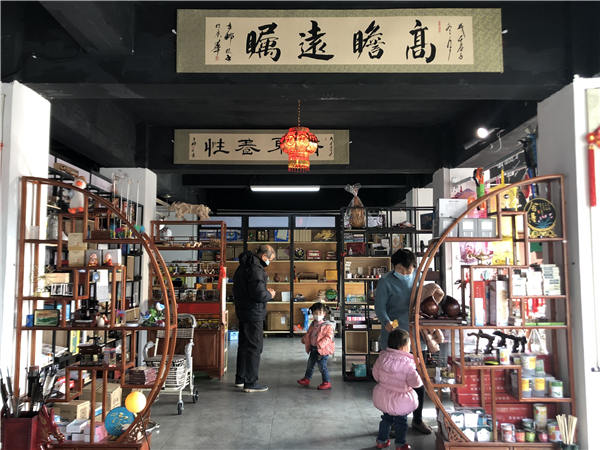 Around 2010, Song registered a blog account named Elders' Toy Shop, and posted eight articles, including related news and his tips about buying toys for elders. He researched the market of elders' toys, finding that China had more than 177 million people aged 60 or above, while almost all toy manufacturers made only children's products.
Now the number has grown to 254 million but there are still very few elders' toys available. Song registered the brand of Lao You Suo Wan in September and quit his job. In October, he opened the elders' toys shop.
Nicknamed as Elders' Starbucks, Lao You Suo Wan is not only a shop but has become a game center for elders living nearby since it opened.
One hour after the shop was open, a man surnamed Fang took his 3-year-old granddaughter to the shop. Both wore masks. Song took a Burr puzzle made of wood down the shelf and Fang soon sat at a desk and tried to solve it.
A woman surnamed Wang then came with her 2-year-old granddaughter.
"We come here every day," she smiles.
Before long, the two kids started playing together and Wang sat at a desk to play a game for a while before she started playing touhu.
"If not for the COVID-19 pandemic, there would have been more people. They love playing together. Some people who never talked to each other even if they often met in lifts become friends at my shop. It's much better than sitting in an apartment and watching TV all day long," Song says.
He also often saw an old man who traveled two hours by bus to the shop and left without buying anything.
Apart from elders, a lot of younger people born in the 1970s and 1980s came to buy toys for their parents.
"We are still at an early stage, but as China ages, elders' toys are surely a promising industry," Song says.
According to statistics released by the Ministry of Civil Affairs, by the end of 2025, China will have had more than 300 million people aged 60 or above.