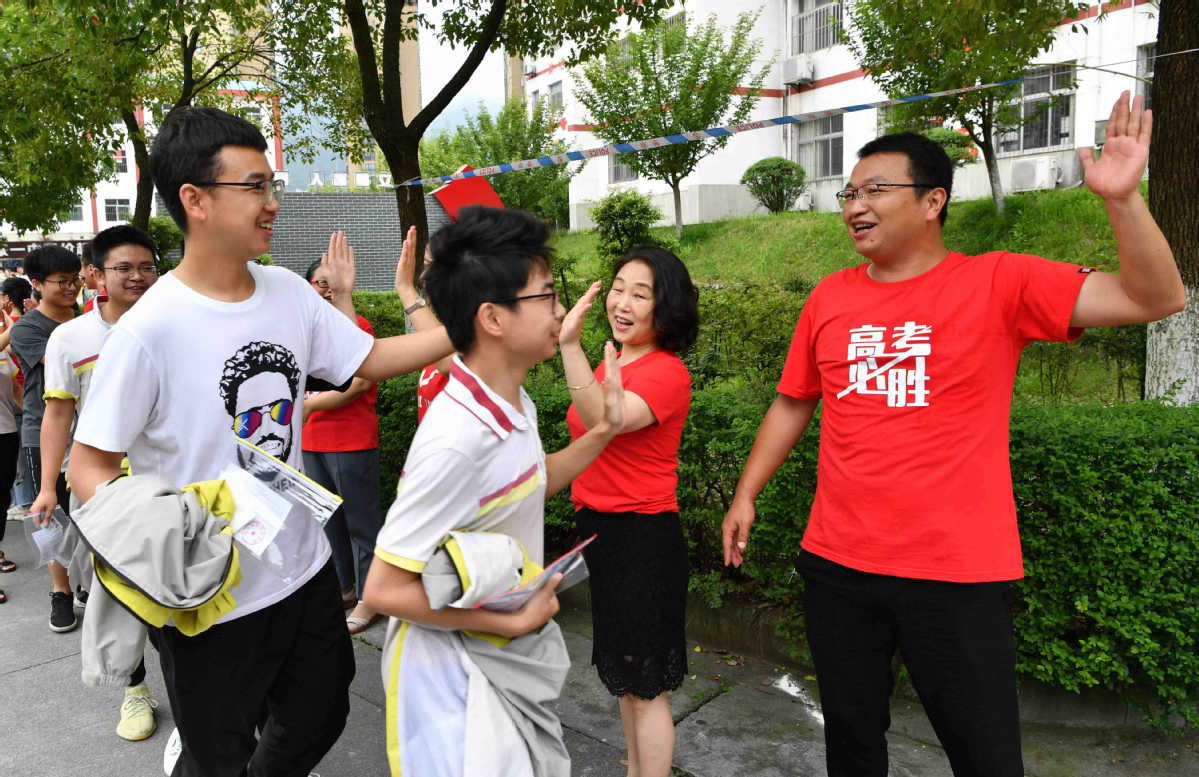 People who use fake information or steal others identities to gain college enrollment will face severe punishments, according to a draft amendment of the Education Law.
The penalties include disqualification from college, and being banned from taking the gaokao college entrance exam for one to three years, according to the amendment submitted by the Ministry of Education to the National People's Congress Standing Committee on Wednesday for review.
Other punishments for breaches include revocation of graduates' degrees and the dismissal of public servants found to have cheated, the draft said.
It added that employees of colleges and education departments found to have been involved in abuse of power, malpractice, bribery and falsifying official documents will also be punished and those who commit serious breaches will be held criminally liable.
Draft legislation usually becomes law after being reviewed by the top legislature three times.
Tian Xuejun, vice-minister of education, said the changes proposed in the draft are in response to people's concerns about the protection of education equality.
Identity theft for college enrollment and education equality have been in the spotlight since two cases in Shandong province were exposed in June.
In 1996 and 2004 two female students lost the opportunity to attend college after their identities were stolen.
Dozens of people involved in the cases received punishments such as dismissal from their jobs, having their position downgraded or receiving an official warning.
In late December, a Criminal Law revision stipulated that stealing others' identities for the purpose of seeking college enrollment, employment or other benefits, would be punished by up to three years' prison and fines.