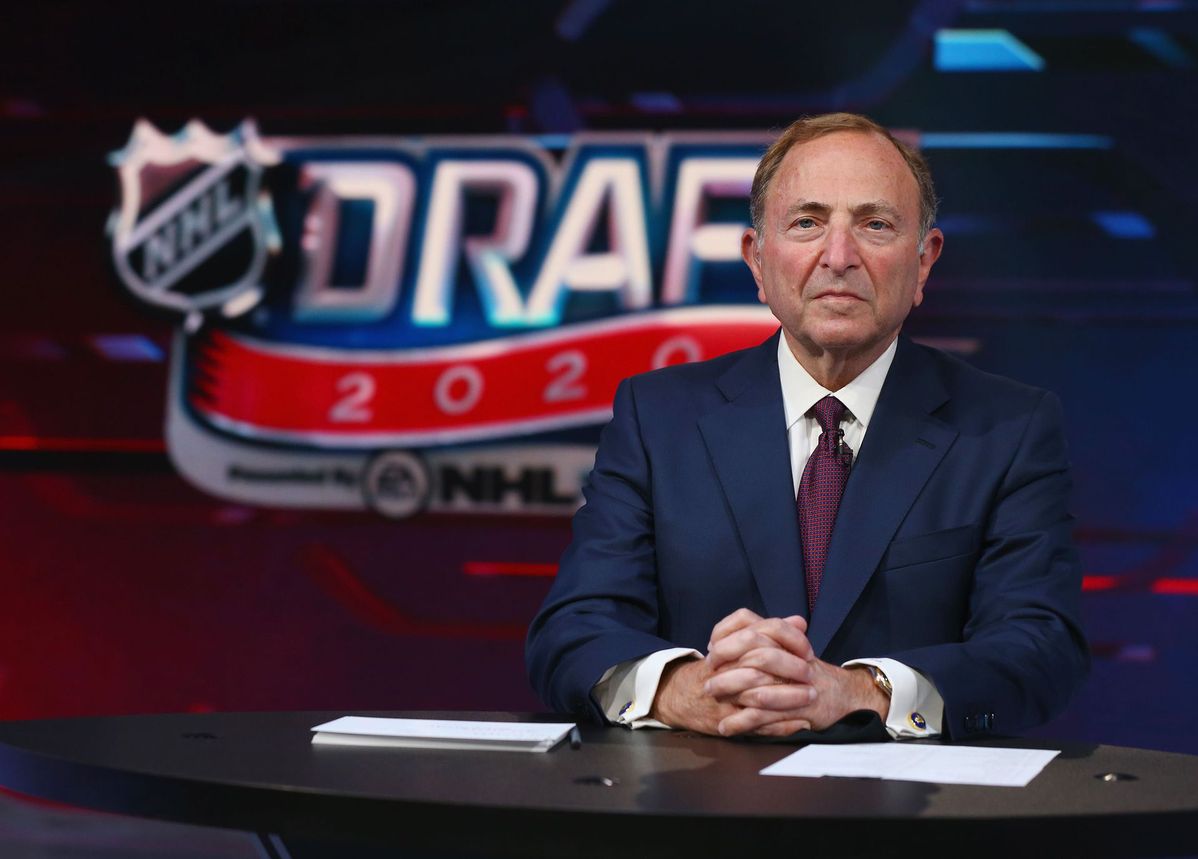 Commissioner Gary Bettman says the National Hockey League is "fully prepared" to deal with disruptions and lose billions of dollars to complete its new 56-game season in the shadow of the coronavirus pandemic.
"Let me make something really clear: We're playing this season because we think it's important for the game, because our fans and our players want us to, and it may give people, particularly those who are back in isolation or where there are curfews, a sense of normalcy and something to do," Bettman said after the league officially launched its abbreviated campaign on Jan 13.
"It would be cheaper for us to shut the doors and not play. We are going to run through more money-or to say it differently, lose more money at the club level and at the league level-by playing than by not playing. But the owners unanimously are OK with that because they know how important it is for our fans and for the game."
The NHL's normal regular season consists of 82 games for each of its 31 teams. For 2021, the league has realigned its four divisions, with the seven Canadian teams isolated in one group because the Canada-US border remains closed.
The commissioner said the NHL has issued 12 protocols, totaling 213 pages, for conducting business during the pandemic.
"As I told the managers and the coaches, the protocols are not a suggestion or a recommendation," he said. "They need to be followed to the letter in order for us to address and get through the pandemic, and we will vigorously enforce them.
"We understand there is an element of risk. There will be lots of judgment calls that we have along the way, and we will be guided by the medical experts with respect to doing that."
With no fans in the stands, the league is exploring new ways to generate revenue-including putting advertising on players' helmets and in new locations that can be seen during telecasts in the arenas.
"To the extent that there are advertiser and sponsor arrangements and relationships, it enables our clubs to retain monies that they might otherwise have to refund either because the season is shortened or because there are no fans in the building," Bettman said.
"With no fans in the buildings, it gives us an opportunity to try some things which we couldn't otherwise do, and I don't think anybody should jump to conclusions that because we've done this we're now down a path to do a whole bunch of other things. But the magnitude of the loss, when you add it all up, starts with a B, as in billions. We're out of the M range and into the B range. And you know, that's just what we have to deal with, and that's what the clubs have decided that they're prepared to do.
"Even though it would be a smaller number if we just shut down for a year, everybody thought it was important as one of the four major (North American) sports to take our role and play our game and deliver what people expect from us, and that's what everybody has signed on to do."
Meanwhile, players are wearing helmet decals to celebrate the 63rd anniversary of Willie O'Ree becoming the NHL's first black player and to observe Martin Luther King Jr. Day, the US national holiday that honors the late civil rights leader.
The decals feature an image of O'Ree wearing his trademark fedora and the words "Celebrating Equality". The players will wear the stickers until the end of February, which is Black History Month.
O'Ree became the NHL's first black player when he debuted with the Boston Bruins in 1958 for a game against the Montreal Canadiens. He played 45 games over two seasons (1957-58, 1960-61), posting 14 points, despite being blind in his right eye.
The 85-year-old Canadian from Fredericton, New Brunswick, was inducted into the Hockey Hall of Fame in 2018 for his off-ice accomplishments that helped cultivate a new generation of players and fans as the NHL's diversity ambassador.