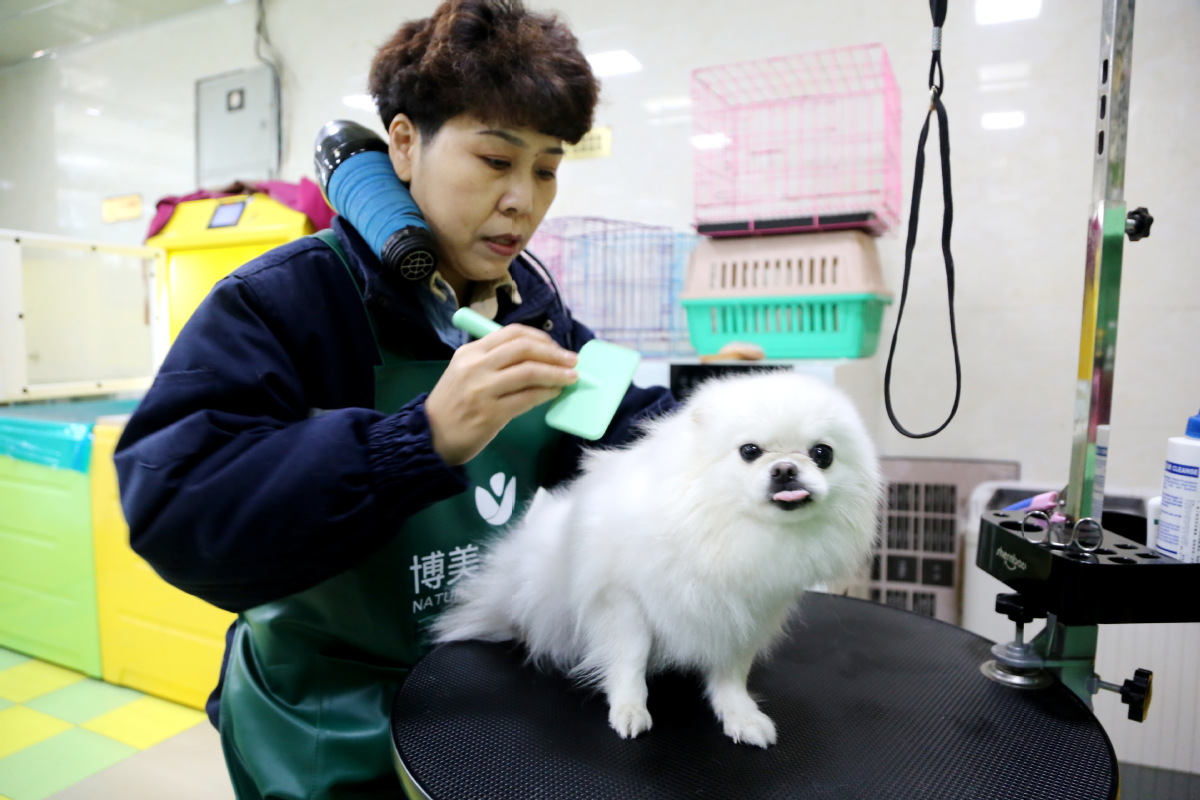 The pet market booms before the upcoming Spring Festival in Lianyungang, East China's Jiangsu province.
Staff members at a pet store have been busy with grooming services, including cutting hair and nails as well as bathing and updating clothes, all to welcome the new year according to the Chinese Lunar calendar.
The number of customers has increased by more than two or three times the usual in the past week, according to a staff member of a pet store.