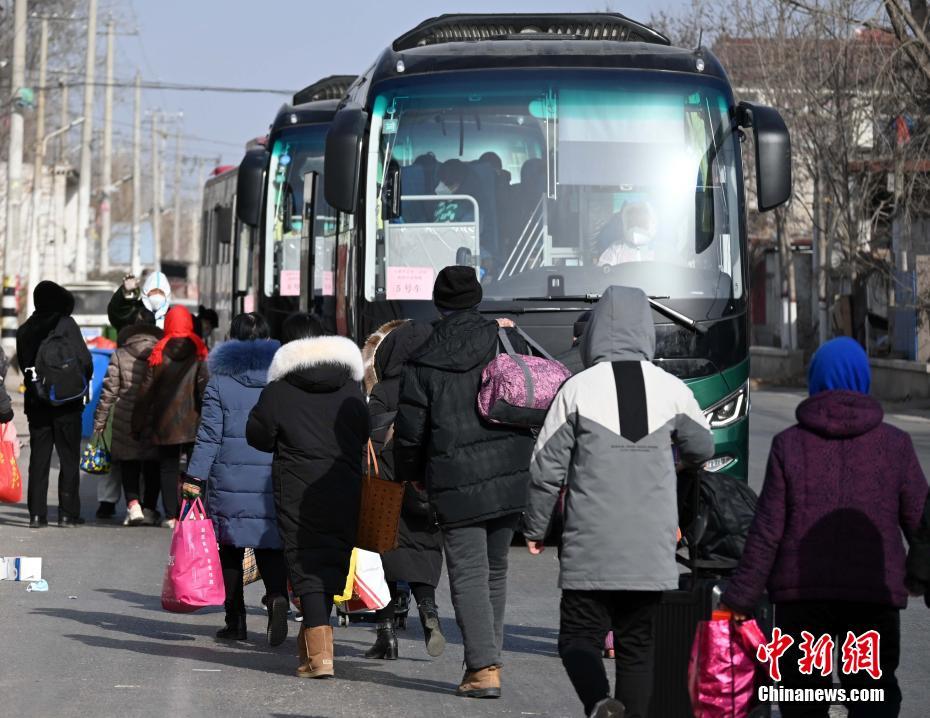 Authorities in Shijiazhuang, Hebei province, on Monday shifted more than 20,000 villagers in the city's Zengcun township to isolation sites by chartered buses, as part of an effort to rein in the COVID-19 outbreak in the provincial capital.
Local authorities said those who moved into centralized isolation sites with simple hand luggage are from 12 villages in the township, which has a population of about 60,000.
The township is part of the city's Gaocheng district, a high-risk region for the disease.
A farmer from one of the villages was confirmed as a novel coronavirus patient on Jan 2, the first in the latest round of infections detected in the city.
Fang Lingwei, a farmer in the township whose family members have been transferred to a isolation site in Pingshan county, told China News Service that his family members are each living in a separate rooms, with food supplied.