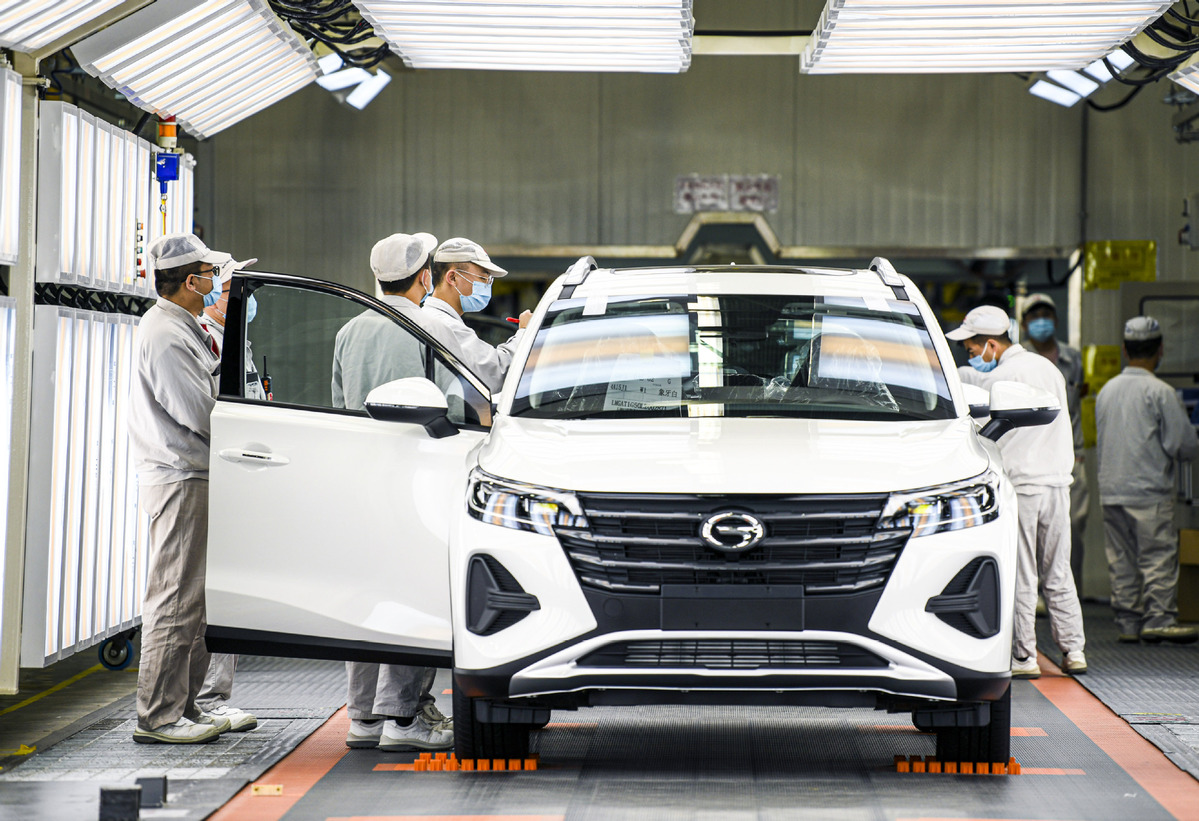 With sales booming over the past six months, China's passenger car market is set to continue the trend this January, the China Passenger Car Association said on Jan 11.
Passenger car sales saw a 6.6 percent increase to 2.29 million units in December last year, maintaining about a 7 percent rise for six consecutive months according to CPCA's monthly sales statistics released yesterday.
China's passenger car sales during the January to December period last year dropped 6.8 percent to 19.3 million units, rebounding from the January-November period thanks to the strong recovery of macro economy and export, the association said.
As a great contributor to rising sales, China's new energy vehicle market saw a sales increase of 58.1 percent to 206,000 units in December, with SAIC-GM-Wuling, BYD, Tesla China, SAIC and Great Wall Motors all selling more than 10,000 units.
For the whole year, China sold 1.11 million new energy vehicles, up 9.8 percent on a yearly basis.
Sales of luxury cars rose 26 percent in December, maintaining strong growth, the association said.
The passenger car market in China is set to welcome a good start in January, with a lessened impact from the Chinese New Year holiday, as the month has 20 working days compared with 17 in January 2020.
A low sales base in January 2020 due to the COVID-19 pandemic, a continuous economic recovery, especially in consumer confidence, as well as the increasing demand of whole-vehicle exports in the overseas market, will all contribute to the sales boom in January, CPCA said.
With more new products to be released by joint ventures and Chinese car makers, the new energy vehicle market will maintain its high-growth momentum in January, as a purchasing boom in Shanghai is set to continue due to the city's traffic restriction policy.