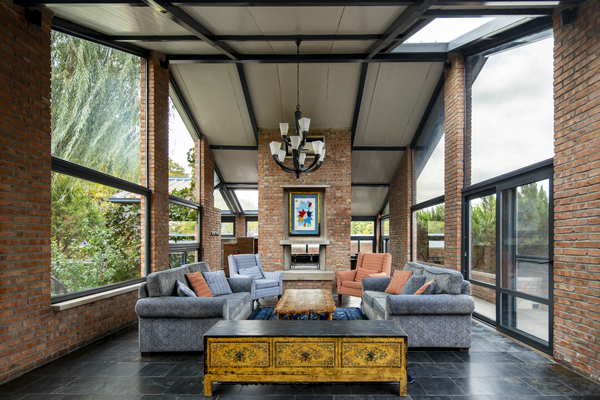 A small village at the foot of the Great Wall has become home away from home for Western expatriates in the capital.
Song Cuihong wears a black chef costume and goes around her business at the Brickyard Retreat in early December. She prepares food, helps clean and trains other employees.
"It's all in a day's work," says the 47-year-old resident in Beigou village, northern Beijing's Huairou district.
Song started working in the hotel in 2008 and has worked her way up to be executive sous chef.
"I had nowhere to go with my clothes-making business in the village and got a job here washing dishes and food," she says.
Guests poured in shortly afterward, especially after the Beijing Olympics, and overseas tourists would drop by the retreat on their way to the Mutianyu section of the Great Wall.
The retreat owner then hired more locals to help.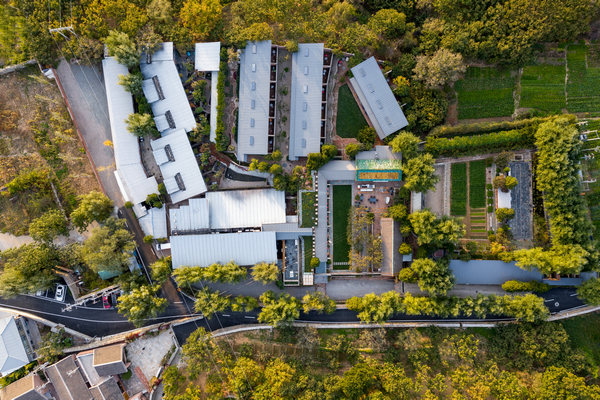 "My boss taught me in person how to make Western cuisine over the years, and it gave me great satisfaction when the guests recognized my cooking," Song says.
Proximity to the Great Wall and rural environment management has drawn many investors to Beigou village, making it something of an international community.
Beigou is home to a population of a little more than 100 households. The village authority began environmental enhancement in 2004.
"There was practically no road in the village, and mud was splashed everywhere when it rained," Song recalls.
Village rules and code of conduct were then renewed to offer villagers guidance, hammering home the importance of living up to traditional virtues and culture, avoiding littering and keeping rural surroundings in good order, says Wang Quan, a senior official with the village.
As a result, locals have cleared away the clutter.
Frescos and sculptures featuring classic Chinese culture elements were made, giving the village a cultural setting and a facelift.
The village adopted logistics management in 2016 and put up locals to watch forest safety, maintain the Great Wall and run parking operations.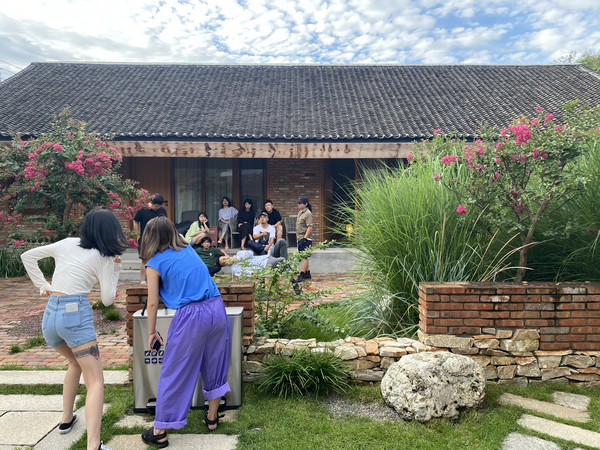 Bins for garbage classification were distributed among every rural household, and relevant personnel then collect them for further treatment at regular intervals.
"The management has saved village expenditure and further standardized Beigou village development," Wang says.
It also created job opportunities for locals.
Those efforts have upgraded local living environment and transformed Beigou into a national eco-culture village as confirmed in 2011 by the China Eco-Culture Association.
Tourists have flocked in. The village received about 20,000 tourists annually over the years, according to Wang.
Qin Jianfeng, chair of the 2049 Group, opened the Sansa Village hotel in September last year.
It was built on a former gas station.
"We built on it, ensuring the whole architecture style fits in with the village and the Great Wall," Qin says.
All construction materials were from the village, especially the stones and tiles, to ensure a touch of history.
Qin first helped Beigou lay the groundwork for tourism in 2009.
"It was part of our company's social responsibilities," Qin says.
Qin soon found the village's tourism potential.
"It's full of life and very distinctive," Qin says.
He then worked with the local authority to improve infrastructure and establish a tourism cooperative.
Qin helped offer service training to local villagers and helped more than 40 rural households to offer farmhouse experiences to tourists.
He was also a major force behind establishment of the Brickyard Retreat.
Qin's two hotels have hired about 60 locals.
"Everything has fully recovered since the National Day holiday (Oct 1-8)," Qin says.
His hotels in the village have been fully booked on weekends since the holiday.
About 30 percent of his customers now are Westerners living in Beijing.
Qin says it is great to see how well tourists have blended in with local villagers.
Some tourists loved the village so much that they have rented local homes and run homestays themselves, according to Qin.
"They bring their lifestyle here, adding to the international charm of the village," Qin says.
Local income has been increasing since Beigou was put on the tourist map.
Per capita income went from 4,500 yuan ($694) in 2004 to 28,300 yuan in 2019, according to Wang.
Speaking about the future, Wang says his biggest wish is to help locals further increase their income.
"We have invested 1 million yuan every year developing infrastructure and further improving the environment to attract downtowners and foreign friends to live in our village," Wang says.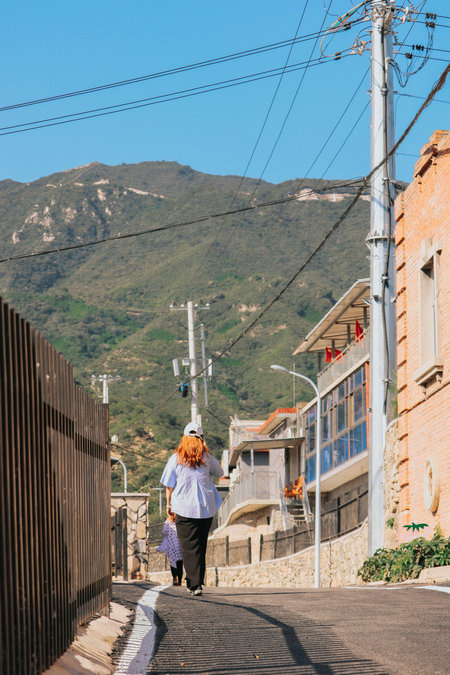 "This year's no exception."
Wang is counting on more scholars visiting Beigou to hold seminars while enjoying the natural charm as Huairou district is developing a science cluster.
With the pandemic is under control across the nation, visitor numbers to Beigou are rising again.
Construction on new facility is under way, and Wang says he is looking forward to more travelers to the village.
For Song, she is quite content with her life at the moment.
The retreat job offered her more than 7,000 yuan a month, compared with 600 yuan before.
"Every day is busy, but happy and fulfilling," she says.
The retreat is just ten minutes walk away from her home and allows her to take care of things at home, especially to harvest chestnuts in autumn and winter.
"I can get up early at 5 am to harvest chestnuts in September, trim leaves in winter, and finish everything before work (at the retreat)," she says.
Booming tourism in the village has also given her chestnut plantation a shot in the arm.
Demand is on the rise as tourists and the government have placed orders.
"We only had a dozen of chestnut trees before, and grow more than 100 now," she says.
yangfeiyue@chinadaily.com.cn