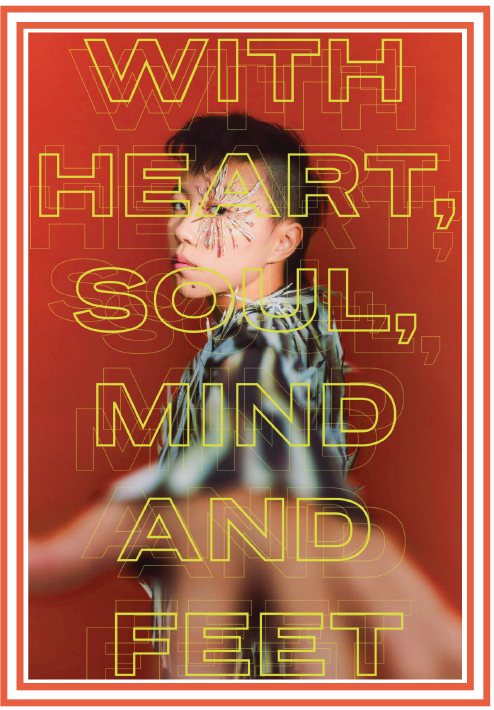 Leah Dou gave an online live show recently, performed in an abandoned hotel. In this space, with indoor trees reaching the ceiling and giant octopus legs protruding from the gray walls, Dou and her band sang, danced and no doubt dared to dream.
"There was no audience, no stage, but only music and a group of people who love music," says Dou, 23, also known as Dou Jingtong. "It was exciting and I really enjoyed the energy."
The singer-songwriter has just released her third full-length album, GSG Mixtape, featuring 13 songs she wrote, in styles that are hard to define. "Quite frankly I think it's the lack of knowledge on different genres that shaped the way things turned out for this album and the previous ones," she says.
"Genre has never been something that I felt the need to specify."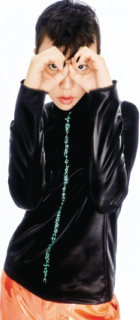 The album's title song, GSG, refers to "green shy guy". When the child of Dou's friend said the three words to her out of the blue one day she was hit by their randomness and later wrote a song.
"I still have no idea why the child said 'green shy guy' to me. When I wrote the song it felt like role playing as well as reflecting upon myself. It seemed fun to take up this persona and jump back into writing music with it. It gave me some breathing space between the music and myself, which I liked.
The image of the "green shy guy" was brought to life by Alex Gamsu Jenkins, an illustrator and cartoonist from London, who has created a great looking visual identity and music video for the song. The music video follows a little green shy guy who embarks on a journey from being lonely, shy and fearful to being brave, confident and optimistic.
"GSG was the first one we wrote," says Dou, who wrote the lyrics herself and composed the songs with the Hong Kong musician Ernest Choi. "A lot of the times the significance of a song is unclear to me when I'm writing it, but I'm a firm believer of intuition, and usually the meaning will gradually reveal itself later on.
"The process of self-discovery along with the relationship you continuously have with the world outside and how that shifts as your perspective alters. Its layers of yourself you slowly pick apart as you break down wall beyond wall built within yourself."
Another song from the new album is Orange, which started with an image of a sunset, something Dou loves watching.
"When I'm looking at the sunset it's like all my wonderful feelings and how that tied into how I was feeling about the beautiful moment I was experiencing right then. How intangible and impermanent it is. The song feels like a montage of memories and feelings trying to express how I felt about someone."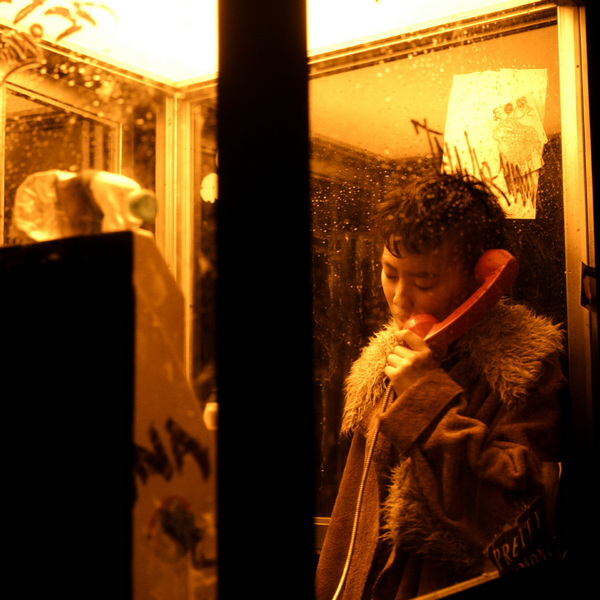 In the song she sings:
"All I see is orange.
When I'm looking at you it's like 7 pm at the end of summer.
Beautiful sunset strutting your way, I never want to be in your way."
She also talks of childhood memories in the song with lyrics going:
"When I was 3, being happy was easy. Share a bed with my nana, she make my favorite spaghetti.
In the summer her skin was always cold like the surface of the weirdly shaped marble table in the kitchen. And I was like a firecracker full of life".
Dou also wrote a song titled Cats for her own five cats.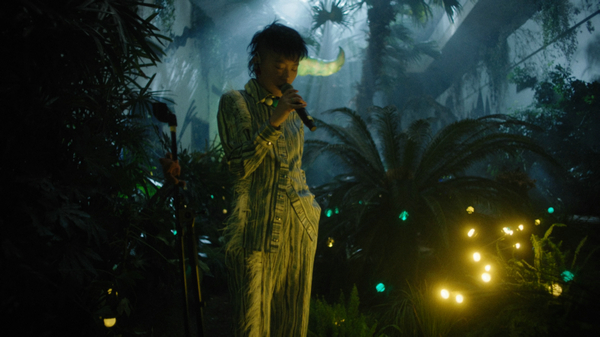 "Whenever I'm feeling down, they never fail to make me feel loved. Spending time with them, you really see that they're really no different to us. They all have their own personalities and weaknesses that they struggle with. You can feel them when they cling onto you or when one will call out relentlessly when you're not there whereas others are chill. I like spending time with them, they make me laugh. So I guess we're no different, hence we're all cats," she says.
The original plan was to record the new album in Beijing. However, then the coronavirus pandemic hit and Dou had to record it in Hong Kong instead. That led her to find the amazing musicians that she got to work with on this record, mostly in their early 20s, just like Dou herself. Dou also collaborated with Chinese-American singer-songwriter Victor Ma on a song, titled Luv U Alien, which is about daydreaming.
The daughter of pop star Faye Wong and rock veteran Dou Wei, Dou Jingtong has lived under spotlight since childhood. Her mother, a Beijing-born singer who rose to fame after moving to Hong Kong in the late 1980s, is one of the country's best-selling female artists. Her father, a former lead vocalist of legendary Beijing rock band Black Panther, is a musical genius to China's rock lovers.
The couple's marriage ended in a divorce in 1999. Both have withdrawn from public life since.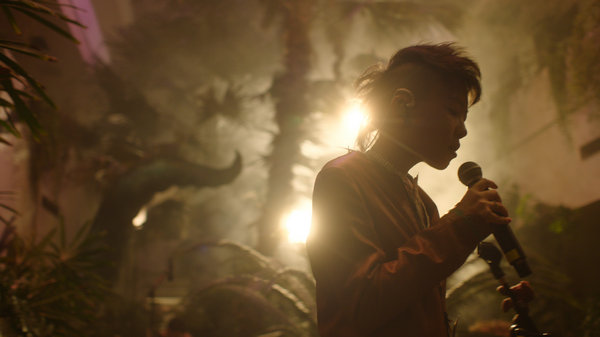 Growing up with her grandmother in Beijing, Dou Jingtong has been exposed to a variety of music since childhood. At age 1, her voice was featured in her mother's song Tong, which her parents wrote for her birth. In 1999, she sang in Wong's title track of the album Lovers & Strangers. When she released her first guitar-driven song, With You, on the Web in 2012, the videos attracted millions of views.
In 2016 Dou Jingtong released her debut full-length album, Stone Cafe, which was warmly received. Most of her songs, most of which she writes herself, are performed in a silky voice in English in a style that mixes electronic, alternative rock and other elements.
Eighteen months after releasing the debut album, Dou Jingtong dropped her second one, Kids Only, further showcasing her musical personality.
"It always starts with my life outside music and my experiences of being in the world. The writing process is fairly smooth. With each project I focus on a particular sector and I learn something new. I think the most rewarding thing about songwriting is that I have an outlet, and through music I think I learn about myself and many other things.
"Something I feel very happy and grateful about is that I'm starting to feel a lot more comfortable in my own skin. There are moments where I will get sucked into the feedback vortex and then be reminded that it is on the path on which I walk that my eyes should be."
chennan@chinadaily.com.cn