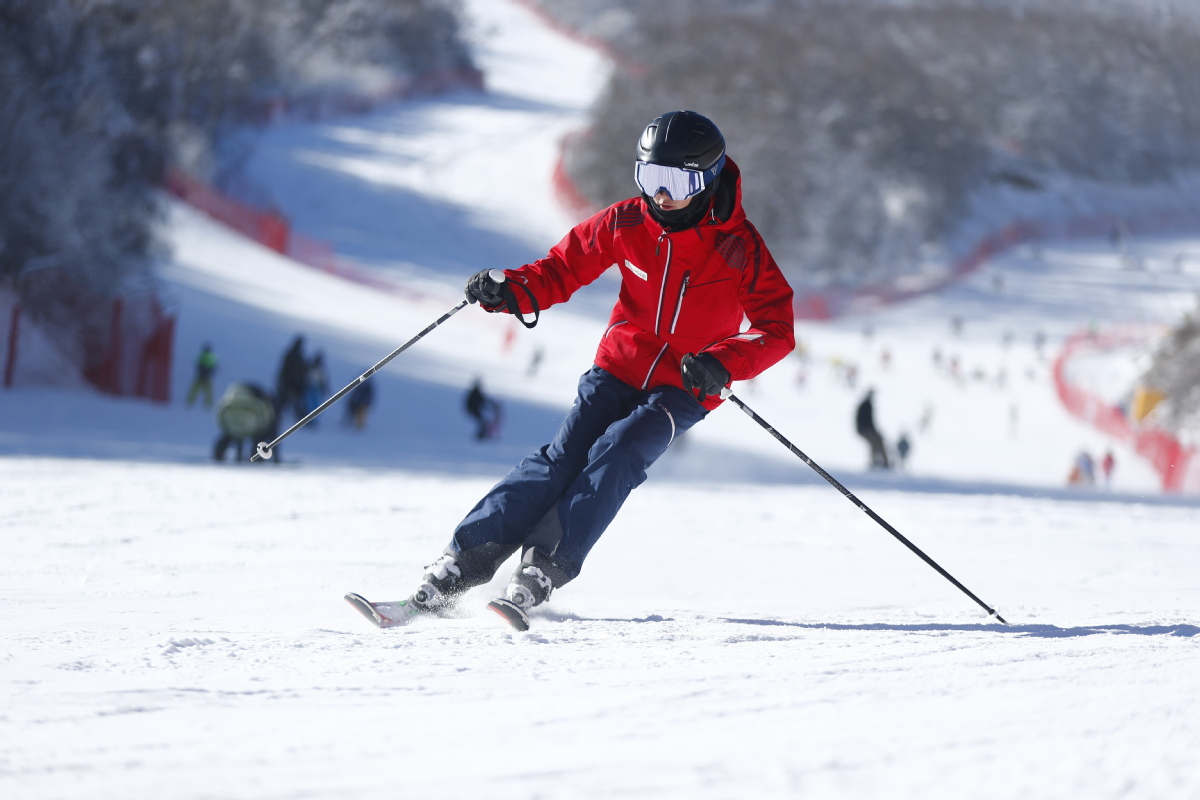 China's ice and snow leisure tourism is expected to witness 230 million visits from 2020 to 2021 and its revenue is projected to surpass 390 billion yuan ($60.39 billion), according to China Tourism Academy.
The dividends of ice and snow tourism will benefit more middle-aged and elderly people, young people and low-income groups, according to a report on China Ice and Snow Development 2021 released by the academy.
Local visitors will account for 60 percent of the total number of tourists, and 49.4 percent of tourists would prefer a travel time of two to three days.
Visitors will spend the most money on accommodation, followed by transportation, tickets, shopping, food, recreation and other expenses.
While choosing accommodation, about 32.2 percent visitors would like to select branded economy hotels and 27 percent would prefer a boutique homestay.
Those visitors who would want to travel with their families and friends account for 34 percent, as it is safer and can reduce potential risks for ice and snow tourism.
Ice and snow tourism will continue to be a hot spot for investment, according to the report released at an online forum on 2021 China Ice and Snow Tourism Development.
Statistics indicated that from 2018 to 2020, China's total investment in ice and snow tourism exceeded 900 billion yuan, including about 610 billion yuan from 2018 to 2019. The investment in heavy asset projects in 2020 was about 300 billion yuan.