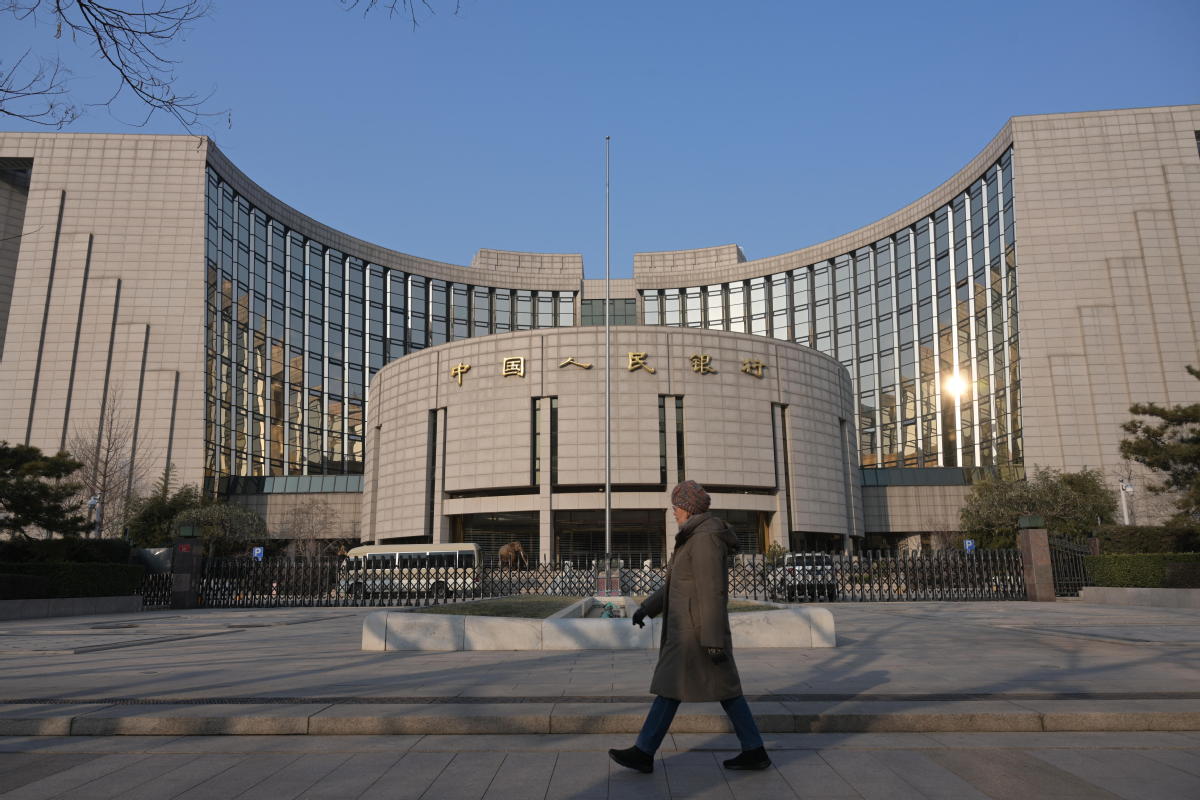 China will continue with its prudent monetary policy this year, along with a deepened market-oriented reform of the interest rate system, the People's Bank of China, the central bank, said on Wednesday.
Monetary policy measures will be flexible, targeted, reasonable and adaptive, to ensure broad money supply and the growth rate of aggregate financing can match the higher pace of nominal GDP growth, the PBOC said in a statement after its annual meeting.
The PBOC will improve the market-oriented interest rate system and the transmission mechanism, promote loan prime rate, or LPR, the new benchmark lending rate in China, reform of which will lead to a market-based deposit rate, the statement said.
At its annual meeting held on Monday, the central bank reiterated the need to keep market expectations on an even keel and keep the renminbi exchange rate at a stable, reasonable level.
Monetary authorities will also take advantage of structural monetary policy tools this year, including relending and rediscount programs, and credit policy to support small and micro enterprises, it said.
From the beginning of this year, the PBOC has injected 40 billion yuan ($6.2 billion) via reverse repo operations, in order to maintain sufficient liquidity and relatively lower market rates.
While the PBOC may shift to a less accommodative monetary policy stance in 2021, as China's macro outperformance over the rest of the world may last, it may still be too soon for interest-rate hikes, said Stephen Chiu, Asia forex and rates strategist of Bloomberg Intelligence.
"Instead, policy normalization may come in the form of tapering money and credit supply," he said.
Since the country has announced a target to achieve peak carbon emissions by 2030 and achieve carbon neutrality by 2060, the PBOC has vowed to promote the green finance system and strengthen international cooperation in green financing programs.
The State Administration of Foreign Exchange, the nation's foreign exchange regulator, also held its annual meeting on Monday, during which it pledged to steadily and orderly open the capital account, along with the further opening up of China's financial sector.
"We should prevent risks from abnormal cross-border capital flows and pay closer attention to external shocks from the COVID-19 pandemic," SAFE said.