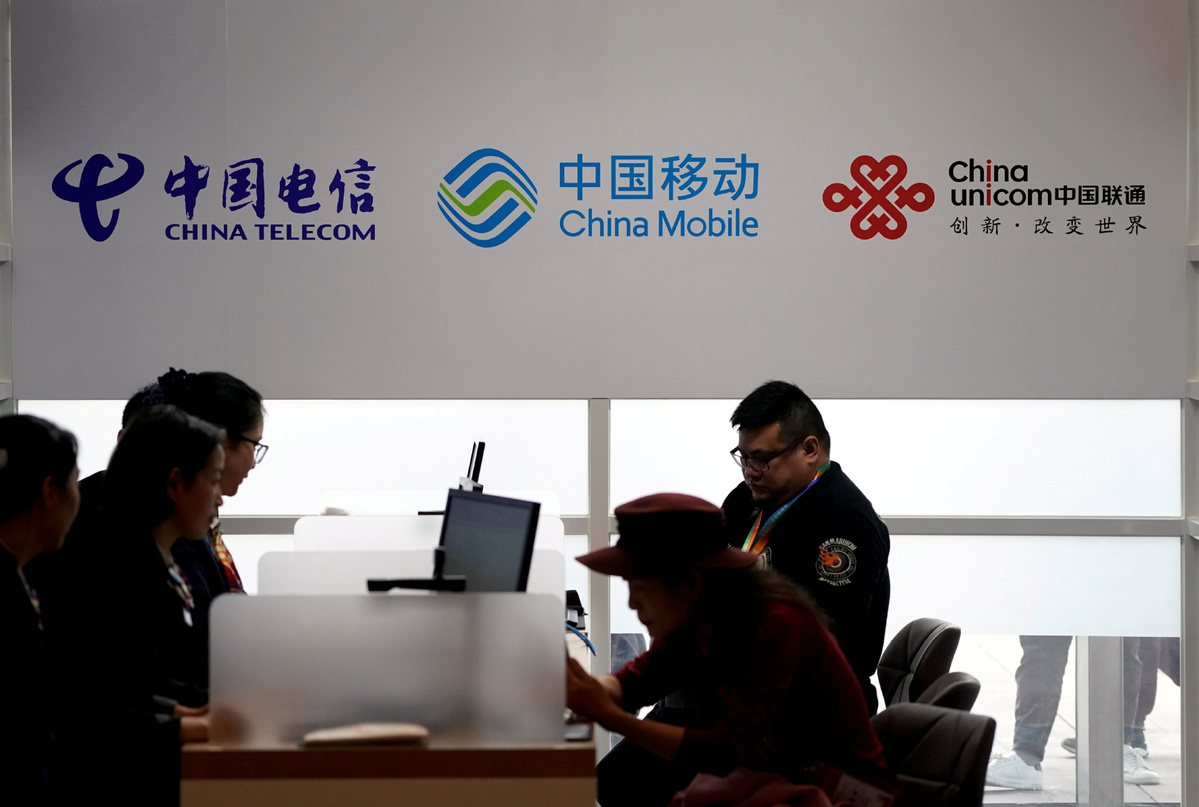 United States govt urged to do more to protect rights, interests of investors
China called on the United States government to do more to protect the legitimate rights and interests of investors, after the New York Stock Exchange said it no longer intends to move forward with the delisting of three Chinese telecom carriers.
Foreign Ministry spokeswoman Hua Chunying said on Tuesday that some political forces in the US have continued to suppress US-listed foreign companies for no reason, which showed the randomness, arbitrariness and uncertainty of the country's rules and regulations.
It is hoped that the US will respect the rule of law, respect the market and do more to maintain the order of the global financial market, which is conducive to the stable development of the global economy, Hua said.
"The status of the US as an international financial center depends on global companies and investors' trust in the tolerance and certainty of its rules and systems," Hua said.
The comments came after the NYSE said late Monday local time that it no longer intends to delist China Mobile Ltd, China Telecom Corp Ltd and China Unicom (Hong Kong) Ltd, in light of further consultation with related regulatory authorities.
The move marked a reversal of the NYSE statement on Dec 31 that it would delist the three companies to comply with a US government order in November that would block US investment in 31 firms alleged to be owned or controlled by the Chinese military.
On the heels of the U-turn, the shares of the three companies surged in Hong Kong. Shares were up 8.5 percent for China Unicom, 5.13 percent for China Mobile, and 3.35 percent for China Telecom at the end of the trading on Tuesday.
The three companies said in separate statements on Tuesday that they have noticed the change. At this time, their shares will continue to be listed and traded in the NYSE, and they will continue paying close attention to the progress of related matters.
Uncertainties persist
Analysts said though the delisting plan was shelved, there are still regulatory challenges, because of the US government's order that would prevent US investment in firms alleged to be affiliated with the Chinese military.
Dong Dengxin, director of the Finance and Securities Institute, which is part of the Wuhan University of Science and Technology in Hubei province, said regulatory uncertainties persist. If the tense atmosphere can be eased later this year, it will be in the interests of the two nations.
Fu Liang, an independent analyst who has been following the telecom sector for more than a decade, said the three Chinese telecom companies have ample resources to raise enough money for their businesses, because they have large user bases, stable operations, and significant influence on the global telecommunications service industry.