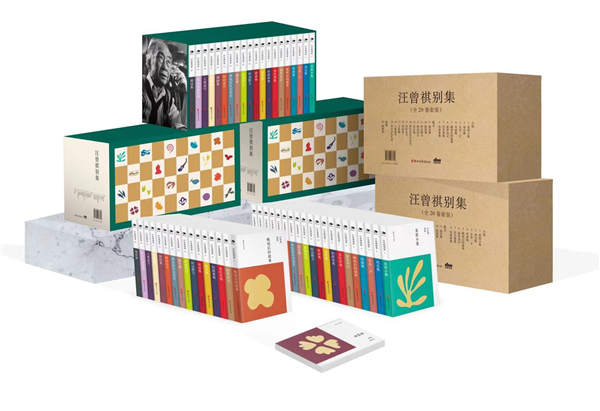 New collection offers complete view of late writer Wang Zengqi's literary legacy, Yang Yang reports.
A new 20-volume collection of the late Chinese writer Wang Zengqi's works has been recently published by Zhejiang Literature & Art Publishing House, as a way to celebrate the 100th anniversary of his birthday.
Born in 1920, Wang was a reputed contemporary Chinese novelist, essayist and Peking Opera writer. At the National Southwest Associated University in 1939, he studied under the supervision of Shen Congwen, widely considered to be one of the greatest Chinese writers. He has been especially popular among readers for his faithful, vivid descriptions of people and the details of daily things, gourmet dishes in particular.
The new, 2 million-character collection includes his works of fiction, essays, Peking Opera, poetry and letters.
While the essays, fiction and letters are often excluded from collections of his work, they allow readers to better understand Wang's perspectives that form the historical background of his works, says Yang Zao, a member of the collection's editorial board.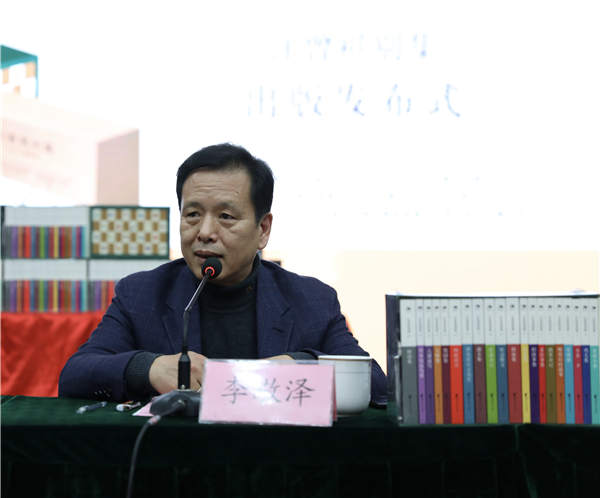 Commenting on Wang's writing, Li Jingze, vice-chairman of China Writers Association, quotes a line from one of his poems; Write rather diligently, to deliver a little warmth to people.
"Wang is very modest to talk about himself like this-by writing, he provides warmth to people," Li says.
"Our love for him is similar. It's not a love inspired by awe, as it would be toward a great writer like Lu Xun. It's a warm love, like the sunshine on a winter noon," he adds.
"Our love for him contains our love for life itself, for the beautiful and interesting things, for ordinary men and women, as well as language," he says.
Besides being a man of words who was good at living an interesting life, Wang was a witness to a turbulent century.
He saw, firsthand, the development of the modern Chinese literary tradition after the May Fourth Movement in 1919. He was not just an observer, but an important participant and builder of socialist literary traditions after 1949, and then, again, arguably a leader of the modern literary tradition established in the 1980s, Li says.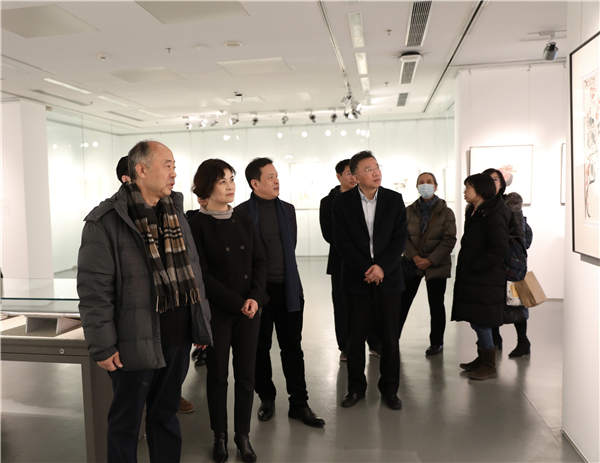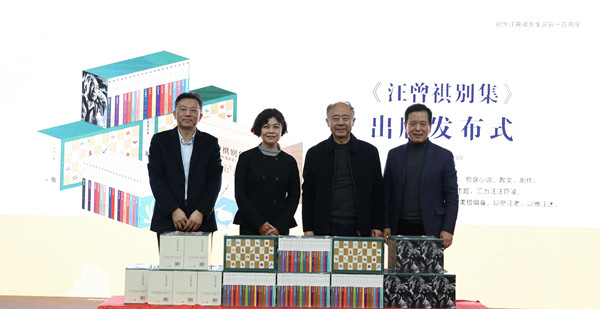 Since Wang died 23 years ago, more than 200 of his titles have been published, focusing on different themes.
"This 20-volume collection reflects Wang's literary view and writing style in a general sense," says Wang Lang, the eldest son of Wang Zengqi.
"Now, my father has almost become a 'chicken soup writer'. Many anthologies select his essays about daily life, either about food and drinks or about sightseeing," he says.
They don't reflect the whole picture of his writing, however. There was also time when he was furious and wrote articles about social issues. It was also his view that writers should take social responsibility. Although his works in this respect are limited, they are an important part of his writing career, Wang Lang says.
One outstanding characteristic of Wang Zengqi's writing is the use of colloquial language, which combined his mother tongue of Gaoyou from Jiangsu province and the Beijing dialect, because he worked in the capital for a long time, says Li Er, deputy director of the National Museum of Modern Chinese Literature. An exhibition of Wang Zengqi's paintings is currently running at the museum.
Unlike many other popular writers in the 1980s, Wang Zengqi remains popular among today's readers.
Wang Hui, Wang Zengqi's granddaughter, says that searching his name on Baidu, she saw 35.8 million results. The online review site, douban.com, includes more than 200 listings for Wang's works, all added by readers. He also has many fans on Weibo, just like popular film or music stars.
"More than 20 years ago, many Chinese language teachers had not heard about Wang Zengqi, but now he has become an internet celebrity, which is really interesting," she says.
It might be because "the old man's" works are, in general, sincere. They're not heavy, or superior, but vivid, exuberant, and easily resonate with readers, in accurate and tasteful language, she says.