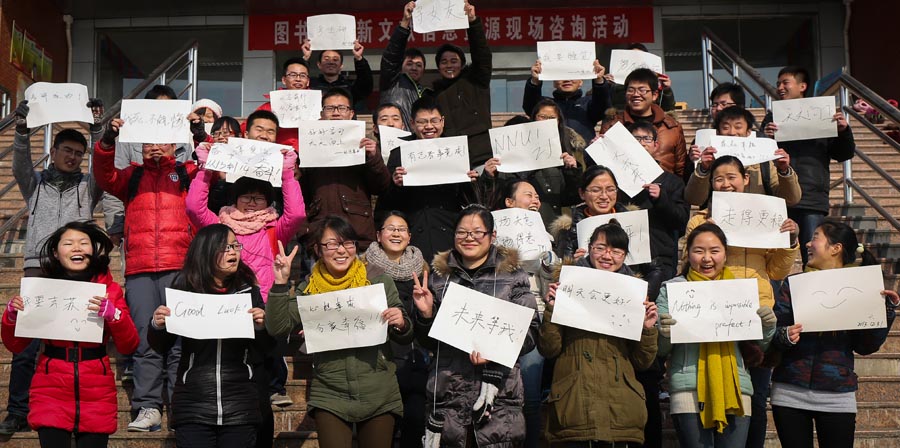 More than 3.77 million college students across the country walk into the 2021 national postgraduate entrance examination this weekend. Compared with the 3.4 million registration in 2020, this year saw a surge of 370,000 more candidates, a year-on-year increase by 10.88 percent.
According to the 2020 National Research Recruitment Survey Report by EOL, China's major education portal, the main motivation for college students to choose the postgraduate entrance examination is to improve their core competitiveness in employment and achieve higher academic standards. In the past five years, the number of applicants has grown at a much faster rate than the number of graduate admissions. The admissions process has become increasingly competitive.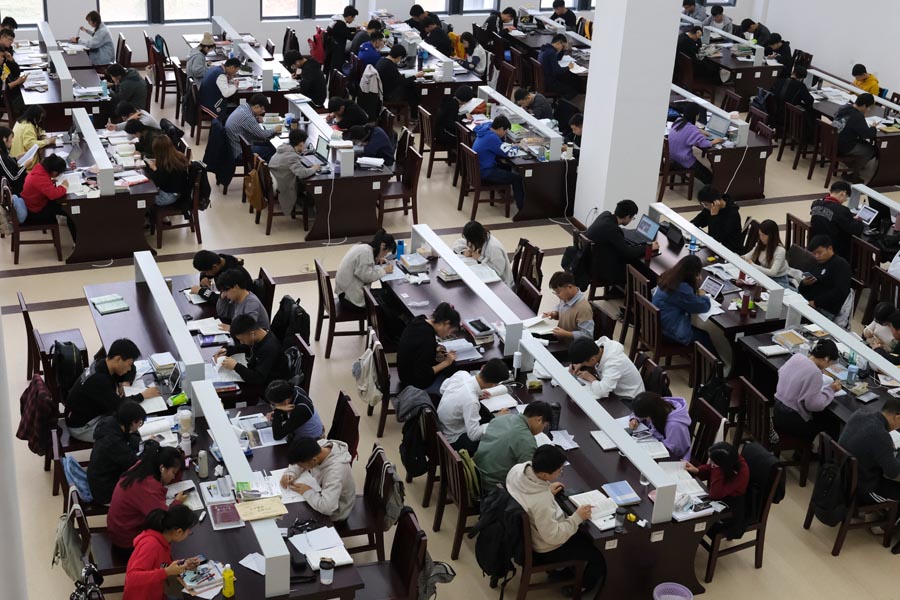 Postgraduate education functions as a talent reservoir and employment buffer. A moderate expansion of postgraduate enrollment not only can alleviate the pressure of employment caused by the epidemic, but also help place high-level talents in storage for future economic development.
In a recent survey conducted by Yanzhao, an online research institution dedicated to postgraduate programs, 39.96 percent of the respondents take the postgraduate entrance examination for personal development and employment prospects. They hope to enhance their competitiveness in the job market, and obtain a higher society status through postgraduate studies. It is precisely under the increasingly stricter postgraduate training management system, students who can successfully graduate can make their resumes stand out.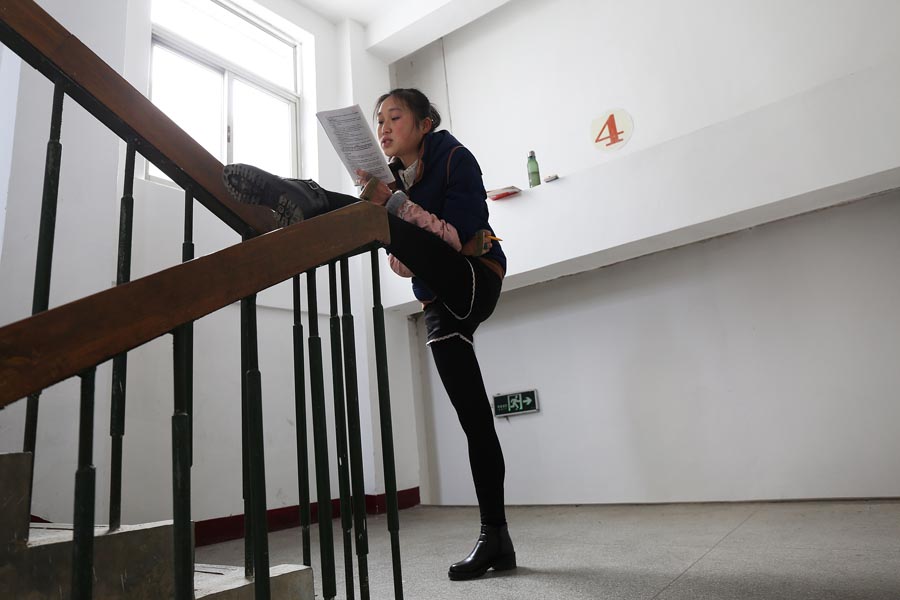 The epidemic has undoubtedly added hurdles to a large number of school candidates. Most colleges and universities did not return to school in the first half of the year, and candidates can only brush up on their professional study through online classes at home. The absence of a learning atmosphere has a significant impact on their learning efficiencies. Shao Qi, a candidates majoring in journalism at Anqing Normal University in Anhui province, says: "In the early stages of preparation for the exam, we can only review at home, which requires a higher level of self-discipline. In addition, the epidemic affects employment, and more undergraduates choose to take postgraduate entrance examinations, leading to a surge in the number of competitors."
China is already a major player in postgraduate education, and the number of postgraduate programs has increased substantially in recent years. Although the number of graduate students has reached 3 million, the number of registered graduate students per thousand has just exceeded two, which is far below the level of seven or eight in developed countries.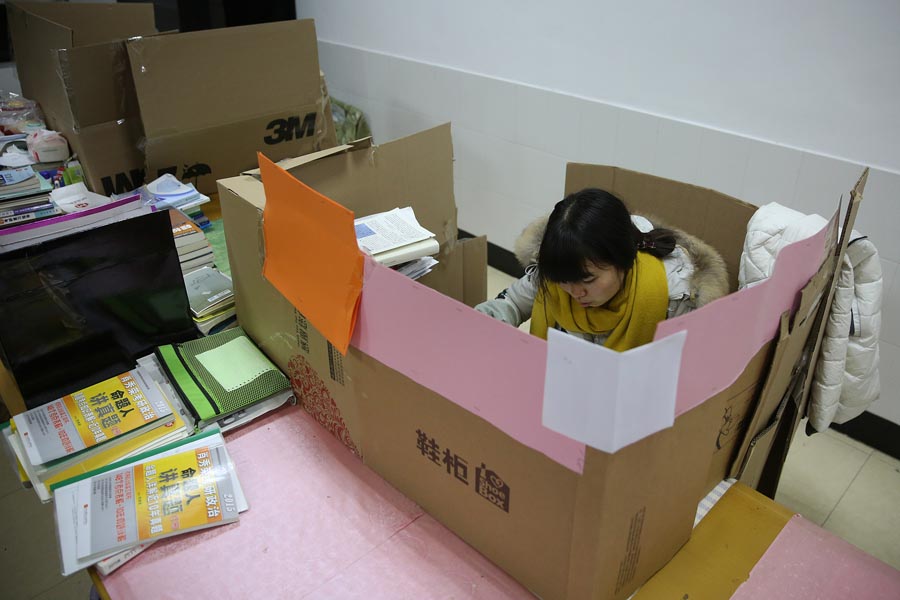 Among the 121 top level universities, 105 all have expanded enrollment to varying degrees, and 15 universities have added 1,000 admissions.
In 2020, the enrollment of graduate students will be expanded to 189,000 with a focus on majors catering to the national strategy and social emergency response, especially on clinical medicine, public health, integrated circuits and artificial intelligence. An orientation shift is identified with more emphasis on professional training rather than academic research.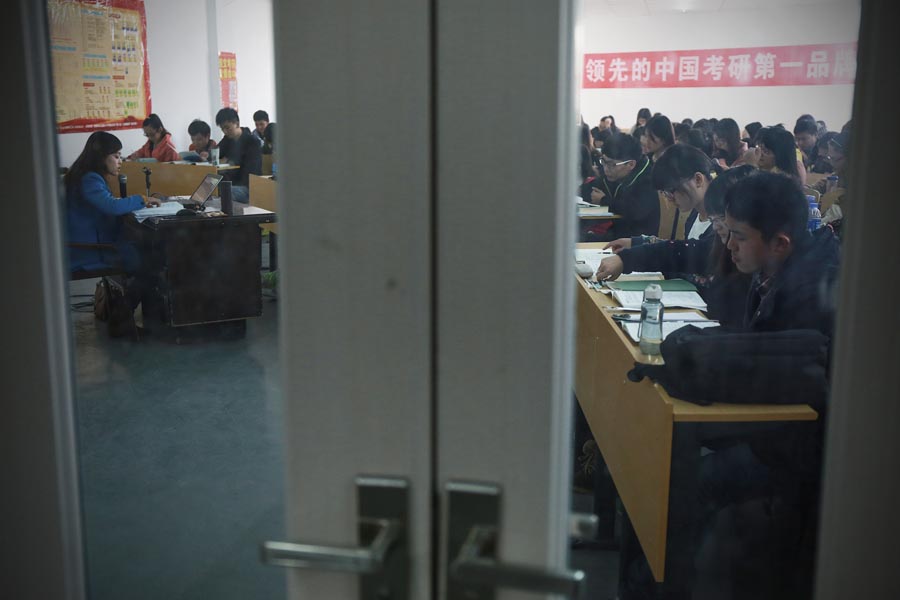 Due to the prevention and control of the epidemic, students participating in the postgraduate entrance examination this year must start monitoring their body temperature 14 days in advance. The body temperature on the test day must be below 37.3 C. It is mandatory that they wear a mask and bring their health code. Some provinces require candidates to provide a negative nucleic acid test report within seven days. For humanitarian considerations, examination centers set up temporary special examination rooms for candidates with fever and cough symptoms.
As a teacher who teaches journalism at Anqing Normal University, I have been photographing postgraduate entrance examinations for nearly 10 years. Whenever I talk about the exam, I think of the words diligence and intensity. The gross enrollment rate of higher education in China soared from 17 percent in 2003 to 51.6 percent in 2019. With the improvement in the country's talent pool, social development requires higher standards in terms of academic performance.