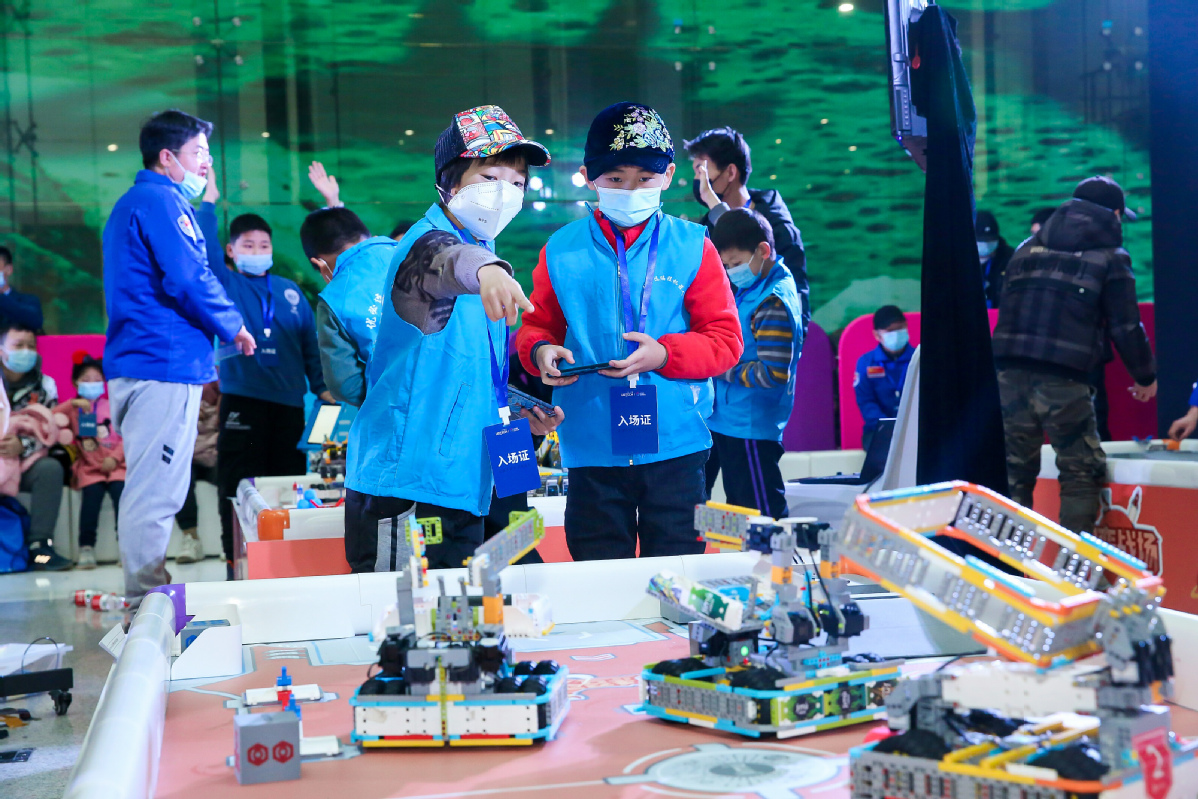 Students from over 100 primary and junior high schools from across the country competed in the finals of 2020 Robo Genius, a competition designed to encourage students' enthusiasm toward artificial intelligence and robotics technologies.
The finals, held by China Science and Technology Museum and Shenzhen-based AI company UBTech on Sunday, was themed "Exploring Mars" this year. The event was held as a growing number of Chinese students are showing increasing interest in emerging technologies such as AI and robotics and are willing to embrace coding lessons to learn skills crucial in the digital age.
Pang Xiaodong, deputy head of the China Science and Technology Museum, said children learned a lot and gained happiness from the competition. In the future, the museum will continue to promote scientific ideas through exhibitions that combine science, knowledge, interaction and experiential educational activities.
Tan Min, chief brand officer of UBTech, said the company will continue partnering with the museum to explore how to popularize science education from four aspects including exhibition, teaching and competition, to enrich the popular science education model with artificial intelligence and robots, and help cultivate the innovative thinking and scientific spirit of young people.