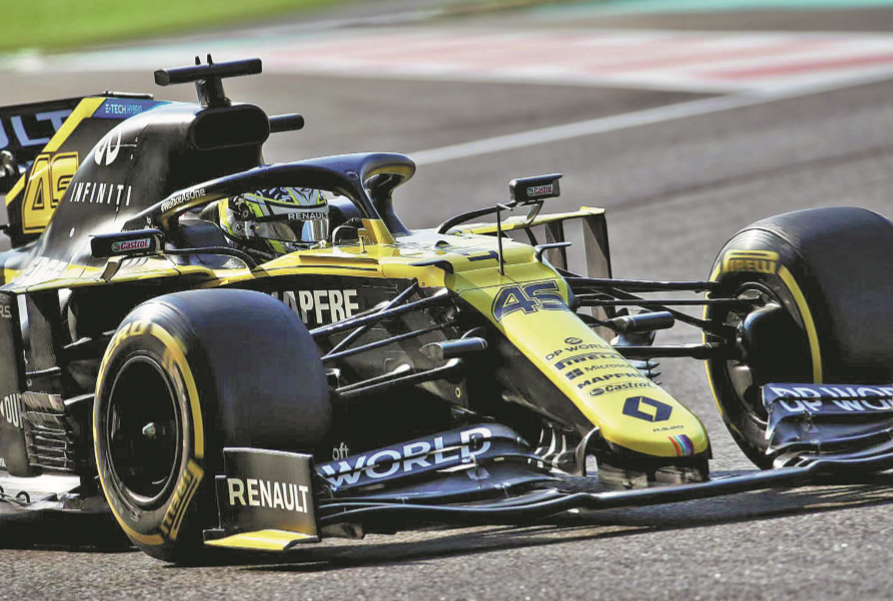 Formula 2 star Zhou Guanyu is his own harshest critic, and by his own impeccable standards, the 2020 season has at times been a bumpy drive.
However, with more ups than downs to look back on, the ambitious 21-year-old has every reason to believe he is steering closer to his dream of becoming China's first Formula 1 driver.
"Speaking of my performance on the track, I would give myself nine points out of ten, but looking at my final result, I would just give myself seven," Zhou told China Daily.
"Personally, I feel I made some progress this season. But there were many uncertainties that cost me points. I'm not fully satisfied with my final ranking this season. I knew I could have done better with my speed."
Even so, Zhou's sixth-place ranking in the standings was achieved with some memorable moments along the way. Among his six podium finishes was a historic pole-to-flag victory in Russia in September.
"The most impressive moment in the season was undoubtedly my triumph at the Russian Grand Prix. That was my maiden victory of the championship, and also the first time a Chinese driver stood on the highest podium in F2," said Zhou.
"That was the first time for me to see the Chinese national flag raised to the highest level in the sport, and I was thrilled to hear our national anthem played inside the circuit."
Shanghai native Zhou has emerged as the nation's brightest motor-racing star in recent seasons. He really started to deliver on his potential in his rookie F2 campaign last year, finishing seventh overall and helping his UNI-Virtuosi outfit claim second spot in the team standings, with 347 points.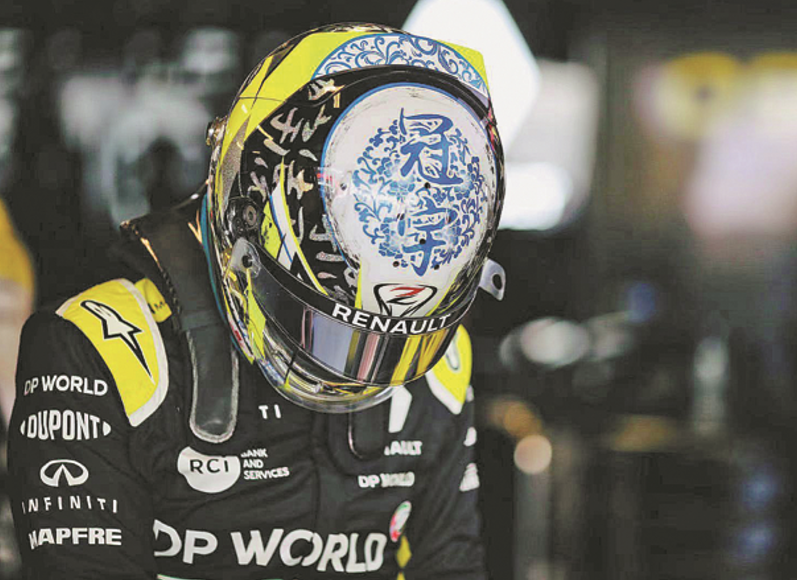 This year has been a tale of more consistency, helping the British-based team again finish second, behind Prema Racing, with a 352.5-point total.
Zhou could count himself unlucky not to have added to his Russian triumph, with a string of mechanical issues proving costly.
"For me, the biggest enemy was not myself, and it was not any of the drivers. It was the mechanical failures of my car that resulted in the loss of about 40 points this season," he said.
"On one occasion, I was leading but was forced to quit due to engine failure. The whole race weekend was totally ruined. Likewise, in Monza-I was chasing third place and was faster than the guy ahead of me, but my car had problems again and I had to retire. That was a huge hit to my confidence to win."
F2's most high-profile graduate this year has undoubtedly been Mick Schumacher. The son of the legendary Michael Schumacher will race for Haas in F1 after winning this season's F2 title.
To realize his dream of becoming the first Chinese F1 driver, Zhou needs to collect enough points in the coming season to procure an FIA Super License, which is a prerequisite for all F1 drivers. Now, he's more determined than ever to make that happen.
"I'm getting closer to fulfilling my dream, and I know I need to keep improving myself each season. I have to get better, step by step," said Zhou.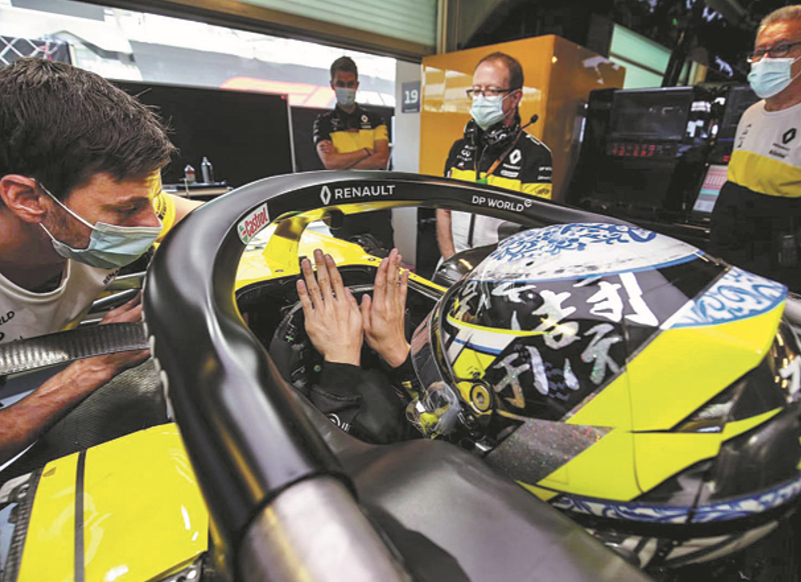 "In terms of which F1 team I'd like to drive for, I actually am not thinking about that much right now. I only need to focus on what I'm doing and do my best. I should only think about the other things when I qualify as an F1 driver.
"But if I have to pick a teammate among all the current F1 drivers, my idol Daniel Ricciardo would be my choice."
Zhou also serves as an F1 test driver for Renault, which is changing its name to Alpine F1 Team for next season. Earlier this month, Zhou sat behind the wheel of the Renault RS20 for the first time along with two-time F1 champion Fernando Alonso at a test event at the Yas Marina Circuit in Abu Dhabi.
Zhou finished ninth, clocking a best lap of 1 minute 37.902 seconds, with Alonso topping the time sheets in 1:36.333. Zhou admitted rubbing shoulders with the Spanish great was inspirational.
"Driving with Alonso was a wonderful chance for me to learn, I listened to many of his suggestions on how to adjust the car. He's a world champion and that was my first time to drive the RS20. It was a rare experience," said Zhou.
"He was my childhood idol. It was a great honor to drive with my hero and stay in the same pit garage. I could never have believed such a thing would happen one day. The testing was also a great chance for me to communicate with the team's engineers. I was able to help the team adjust the car and give them feedback."
Alonso will return to F1 with Renault next season after two years away from the sport, and his early impressions of the new car bode well for the team.
"It was good and very nice to be back in the car especially with the race team. I've been testing the 2018 car in preparation, but this one felt a bit more serious and it ignited a little bit of the competitive spirit. It was great to feel the modern cars and experience what they can do," said the 39-year-old.
"I was watching the team's progress at the weekend closely and it was nice to experience what I learned from the outside and then inside the cockpit today."