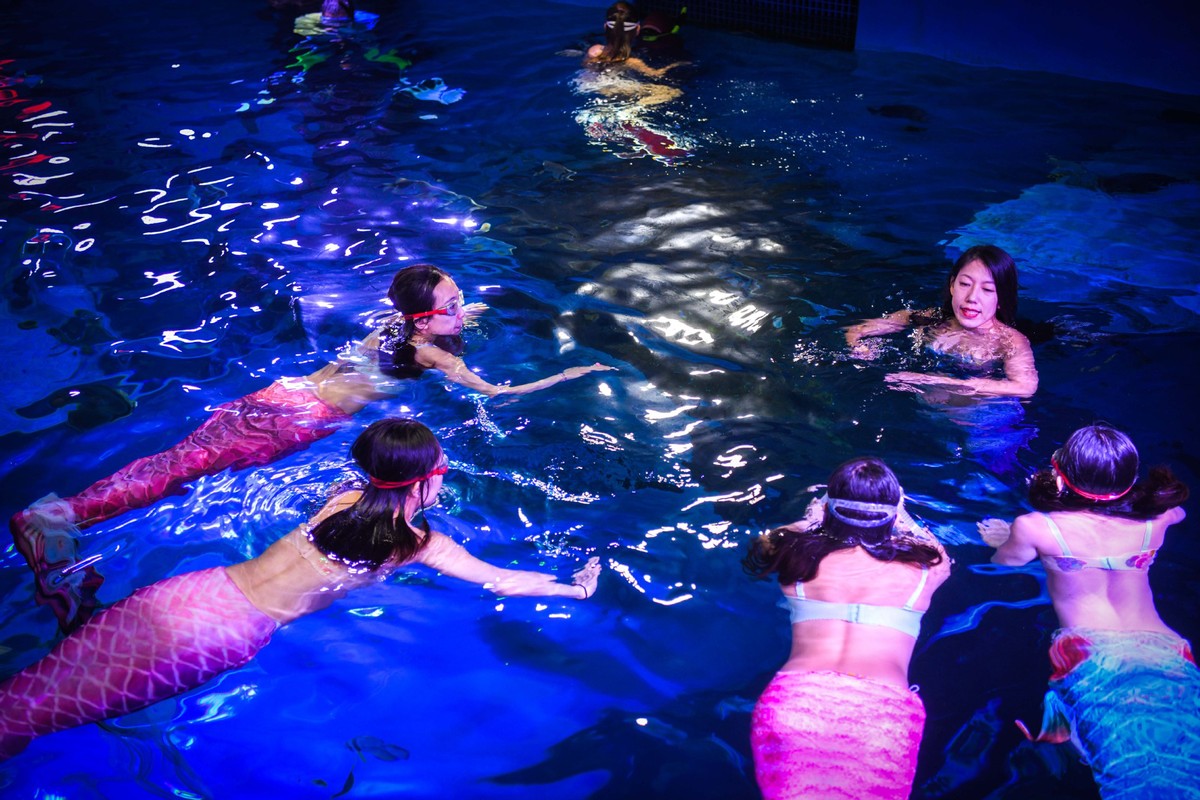 Don't worry. The tail isn't real.
Liu Lan is a professional "mermaid" performer at Harbin Poseidon Underwater World. Her job is to swim in a blue "ocean" and dance with colorful fish.
There are many strict demands on "mermaid" performers, such as body shape, strength and health. Diving skills are also essential for this job.
Liu works more than four hours and takes at least four showers every day. To protect the safety of sea animals, she cannot use shower gel or lotion with chemical elements.
Since 2010, Liu has successively obtained coach qualifications in "mermaid" performance and free diving. At present, Liu has trained more than 400 "mermaid" enthusiasts and professional performers, as well as 161 "mermaid" coaches with international certificates.
The water is s special stage, Liu said. "I'm proud to be a princess in people's minds and bring an enjoyment of beauty in this stage."