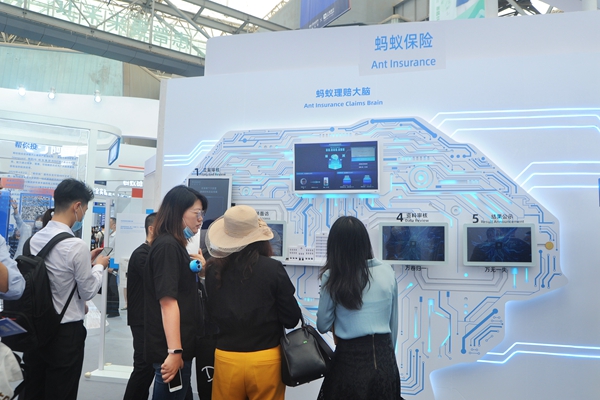 More young Chinese are making provisions for their future by buying life and medical insurance, Chen Meiling reports.
Jessie Dong, 30, sent her life insurance policy to her mother, which says, if she dies before 50, family members will get a compensation of 3 million yuan ($458,820).
Recently, the only child of her mother's colleague died at the age of 35, and all that was left to his lonely, old parents was grief. Dong, a researcher of social science in Beijing, says she doesn't want such a tragedy to happen, and hopes to be able to support her family even if she is gone. Buying insurance became one of her wisest choices.
She pays about 350 yuan every month for the life insurance, and about 300 yuan annually for critical illness insurance with coverage of 4 million yuan, in case she runs out of money for "having to treat a serious disease someday".
"It's a good way to face the unpredictable risks of life with a small amount of money. Of course, hopefully I won't use it," she says, adding she purchased insurance on Alipay, as she is too busy to visit insurance companies in-person, and she plans to continue investing in it.
The younger generation, those born in the 1990s, in China is showing a higher interest in buying insurance, driven by the increased awareness of crises and a willingness to improve risk resistance capacity, experts say.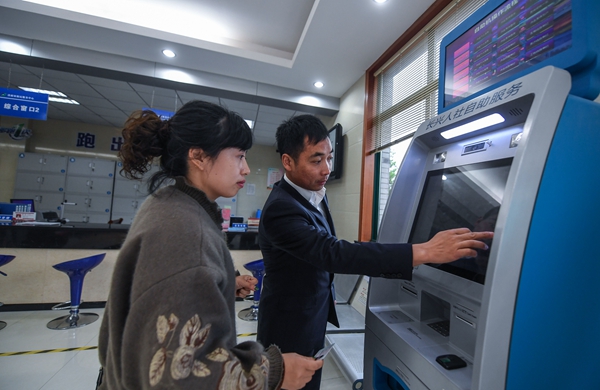 The fact that more people get severe diseases at a younger age or feel their health condition deteriorate, as well as uncertainties brought about by the COVID-19 pandemic to both their personal lives and on a socioeconomic level, also amplifies anxiety and is contributing to the trend.
Li Xiaona, 26, a civil servant in Beijing, spent about 8,000 yuan in April on critical illness insurance and about 1,000 yuan on a one-year medical insurance plan. The former provides a maximum compensation of 250,000 yuan if the policy holder gets seriously ill-a malignant tumor, for example. The latter can reimburse expenses for hospitalization and drugs, if the total medical expenditure surpasses 5,000 yuan throughout the year, according to Li.
"Though I feel healthy today, it cannot be guaranteed that I will not get severely ill in the future. I have heard many people in their 40s or 50s get diabetes, cardiovascular diseases or cancer, which needs a massive amount of money for treatment, let alone to cover the interruption to one's career and daily life," she says. "It's necessary to be fully prepared before bad things happen."
She says the pandemic also makes her think more about "aging, sickness and death" and, as many of the post-1990s generation, who are often the only child in the family, stay single.
"We face a lot of risks, and some may not be bearable. I often think 'what if I suddenly get hospitalized or lose income?' I also think about life in old age. I don't want to cause any trouble to others," she adds.
For Li, insurance is another form of savings alongside those deposited in the bank, the stock market or trust funds. She says she will continue to invest in the sector, and may buy other products such as life insurance when she earns more money.
Results of a survey conducted by Alipay and China New Economy Research Institute in September showed about 80 percent of the 5,546 interviewees born after 1990 said insurance increases their sense of security, with 70 percent having bought health insurance (including critical illness, medical and accident coverage) and 30 percent bought endowment insurance. About 40 percent of interviewees spent more than 1,000 yuan each year on such products.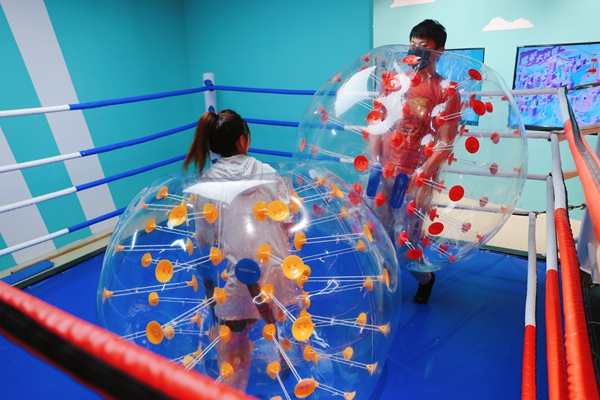 Wang Guojun, a professor of the School of Insurance and Economics at the University of International Business and Economics in Beijing, says that post-1990s consumers have a higher recognition of insurance than previous generations. For one thing, the awareness of risk control is increasing among younger people. For another, there are more products available on the internet, which conforms with their online shopping habits. The supply also diversifies both in service and price.
"Major clients of the insurance industry are employees aged from 30 to 60. When the post-1990s generation grows older, and sees income rise and risks accumulate, they will gradually become the main source of insurance consumption," Wang adds.
Yuan Simin, an insurance agent in Beijing, says over the last two years, about one-seventh of her clients born after 1990 have actively consulted the issue with her, and most of them bought health insurance.
"Some of them told me that they constantly feel fatigue, have poor sleep, or have lumbar pain or back ache. Some said they often work overtime, stay up late and don't have meals regularly, while some have heard of people who die young. All this leads to worries about their health," Yuan says.
She says before signing the contract, she will talk to clients face-to-face, learning their future plans, major concerns and other conditions. Whoever is planning to buy health insurance, for example, has to fill out a detailed questionnaire about their physical condition. "You have to be honest about it, so that the compensation can be provided smoothly," she adds.
Different from clients in the 1980s, who often bought insurance for their children first, the younger generation tends to better protect themselves and plan in advance, in order to not leave a burden on their parents, she says, adding that they often don't have much budget for it because they also have to pay for rent, or have plans to buy housing or a car.
Yuan suggests that consumers invest 10 to 15 percent of their annual income on health insurance, and the ideal solution would be a plan that covers around three to five years of life expenditure.
As many effective, imported drugs are very expensive, and not covered by the government's medical insurance list, additional medical insurance is important, according to Yuan.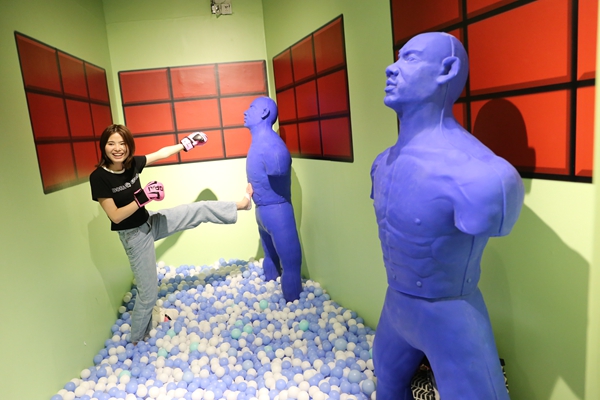 Traditionally, Chinese are reluctant to talk about potential accidents, illness or death as they are considered to be ominous predictions, so insurance salespeople were often unwelcome guests. Previous reports about fake advertisements or someone being cheated by insurance companies also increase misgivings about the market.
But the tech-savvy, open-minded younger generation is much more inquisitive and inclusive. Li spent time comparing products of major insurers on the internet and consulted several friends before signing a contract. "It's important to read the contract thoroughly and sign up with a reputable company," she says.
She also doesn't care whether she ends up paying for nothing. "I'll be happy if they don't have to compensate me," she laughs.
Insurance penetration rate in China, although still low compared to other advanced markets in Asia, has been increasing over the last few years in accordance with the rise in GDP per capita. The growing middle-income group is at the heart of development of the insurance growth, says Laurent Doucet, partner at consulting firm Roland Berger.
"The post-1990s generation can now afford to care about additional spending in their household, which is a key contributor to the penetration of insurance products," he says. "They are also more conscious and inclined to choose patient-oriented, but more expensive services provided by private medical institutions which are covered by commercial health insurance."
Chen Maochuan, a finance analyst at consultancy firm Analysys, says as a generation born with the rapid development of the Chinese economy, their awareness of health and security is higher than previous generations, some of whom had a bad impression of the insurance sector due to unregulated market behaviors.
As more of them begin to take on more family responsibility, their demand for insurance will grow, especially in the medical sector, and in guaranteeing cash flow in the future, Chen says, adding that they are also willing to try new things and accept a level of trial and error.
He suggests consumers should not buy insurance blindly, instead, "You need to know your payment capabilities, balance the allocation of money in consumption, wealth management and insurance, and learn clearly about the insurance you buy and the company you cooperate with."