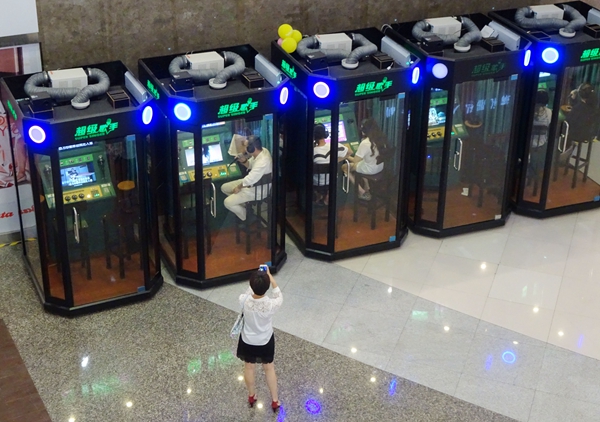 As millions of Chinese Greta Garbos bask in their lives of solitude, there are far reaching social and economic impacts.
Zhang Xian, 27, who lives alone in Beijing, often uses the internet site Douban to tell the world what's going on in her life. Last year she wrote an analysis of nearly 2,000 words on small home appliances that make living alone all the more pleasurable.
Her take on these items, ranging from desk lamps and hair dryers to rice cookers and cooking machines, drew more than 100 replies, unusual for that specific section of the discussion group in which 50 replies would normally put the topic in the hot category.
However, the interest shown it what to some may seem like a trifling matter should not really be that surprising given that in China 77 million people live alone, a figure forecast to rise to 92 million in the next 12 months or so. The Ministry of Civil Affairs says these solo dwellers are aged 20 to 39 and are mostly engaged in high-paying jobs in fields such as finance and IT, so as a group they wield tremendous spending power.
Home appliance makers and sellers are thus one of the main beneficiaries of the solo economy. In one of the replies Zhang received on Douban, a user wrote: "Instead of going out on a shopping spree or spending the weekend with friends at the cinema or in restaurants, I prefer to watch movies and TV episodes on my iPad and use my electric cooker to prepare a great meal at home."
A survey by the China Electronics Information Industry Development Research Institute in the first half of the year on household consumption psychology during the pandemic found that more than 40 percent of Chinese households shelved home renovation plans during the epidemic, and this had a devastating impact on the home appliance market.
Retail sales in the domestic appliance market in the first quarter fell 35 percent year-on-year, the survey found.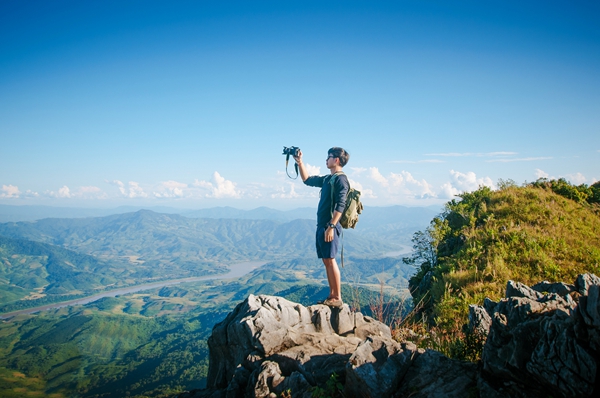 However, small home appliances are a breed apart in the home appliances market, and a report by All View Cloud, a big data integrated solution service provider, says the value of domestic retail sales of these appliances was 11.5 billion yuan in the three months of the year, online sales accounting for 9.2 billion yuan of that.
The China Household Electrical Appliances Association, says that retail sales of rice cookers, induction cookers and soy milk machines in February all rose, and the following month sales of food processors doubled compared with the previous February.
With the continuous growth in the number of those living alone, the trend of eating for one has prompted a plethora of new multifunctional mini home appliances. Among the Chinese companies selling them, Little Bears Electric Appliances, stands out for its marketing.
It has been a leader in continuously expanding and updating its singles-friendly product line and introducing more options targeted at the solo market.
For example, the smallest electric cookers used to be able to hold 4 liters, but now Little Bears Electric Appliances has a cooker with half the capacity and with a clean-cut design that appeals not just to individual needs but to needs of the individual.
The company has developed electric lunch boxes, breakfast machines, health pots, electric stew cups for different needs and has expanded beyond the kitchen to sell mini-humidifiers, steamers and other beauty gadgets.
In an interview with the current affairs website The Paper, Deng Caike, director of Little Bears' research and development center, said half of the company's 40 product categories are singles-friendly, and a typical customer is aged 19-35 and more likely to be a woman. So its appliances tend to come in warm colors and with looks that sometimes veer toward the cute and whose delicate aesthetic clearly suggest that they are meant for a smaller kitchen.
A New York University sociology professor, Eric Klinenberg, said in his 2013 book Going Solo: The Extraordinary Rise and Surprising Appeal of Living Alone that the single society is becoming hugely powerful and a harbinger of social change.
Marriage rates in East Asia, represented by Japan and South Korea, have plunged in recent years, and China seems to be following suit. Last year there were nearly 9.5 million marriage registrations in the country, according to the Ministry of Civil Affairs, 630,000, or 6 percent, less than in the previous year. Last year the total number of divorce registrations was 4.1 million, 350,000, or 9 percent, more than in the previous year. And last year, for the first time in 10 years, there were fewer than 10 million marriages.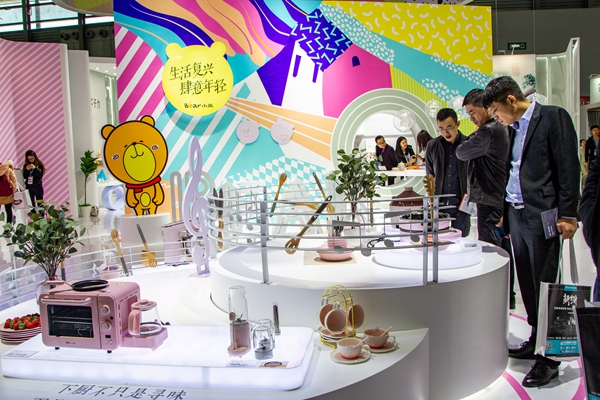 In 2018 and 2019 the video game Travel Frog, a product of the Japanese games company Hit-Point, became a hit in China, and anyone who happened to spot someone on bus or a subway train playing it may well have wondered what the fuss was about.
The Travel Frog phenomenon was just one more sign of the increasing importance of the solo economy, with more and more people beginning to actively or passively enjoy and accept their solitude, says say Guo Xin, a marketing professor at Beijing Technology and Business University.
"Especially for the internet generation, eating, traveling and entertainment alone are becoming the norm in their lives."
In fact Travel Frog was a game that seemed to speak directly to those who keep the solo economy ticking. In it a wayward frog has become a baby that people are keen on taking care of. The frog never interacts with the player, eats alone, reads and does craft work at home and often sets out on journeys, sending postcards to the player letting him or her know its new location.
Twenty years ago in China it seemed that being alone had become highly unfashionable, but things are seeming to have come full circle, with young people not only wishing but demanding to have more time and space for themselves and less intimacy with others-at least of the human species. That change in living styles is affecting how people grow, age and even make their departures.
The 2019 One-person Travel Report by Ctrip, an online travel company, says 75 percent of Ctrip's self-operated tour groups at home and abroad have opened options for one-person travel. As those wanting to travel alone grows, it is becoming a strong market niche, with plans to develop more innovative products and services tailored to solo travelers.
In entertainment and recreation, too, the solo economy is changing the way things work. Mini-karaoke booths, self-service photo studios and self-service gyms have popped up on many corners in many cities. The karaoke booths, similar to an old telephone box, are often set up in the corners of shopping malls, covered by curtains, and have excellent sound insulation to meet the needs of singles to sing alone.
Such technology and urbanization are changing the behavior of an entire social group, with individuals removing themselves farther from those around them, and seemingly having few second thoughts about what they are doing but taking to this new way of living with gusto.
Be that as it may, in a world in which instant communications have drawn us closer together, one may ask how far these go-it-aloners really want to withdraw from the herd.
As Gabriel Garcia Marquez wrote in his 1967 novel One Hundred Years of Solitude: "Even if you think that your feelings have dried up and you can't give, there will always be something that can touch the strings in the depths of your heart; after all, we are not born to enjoy loneliness."