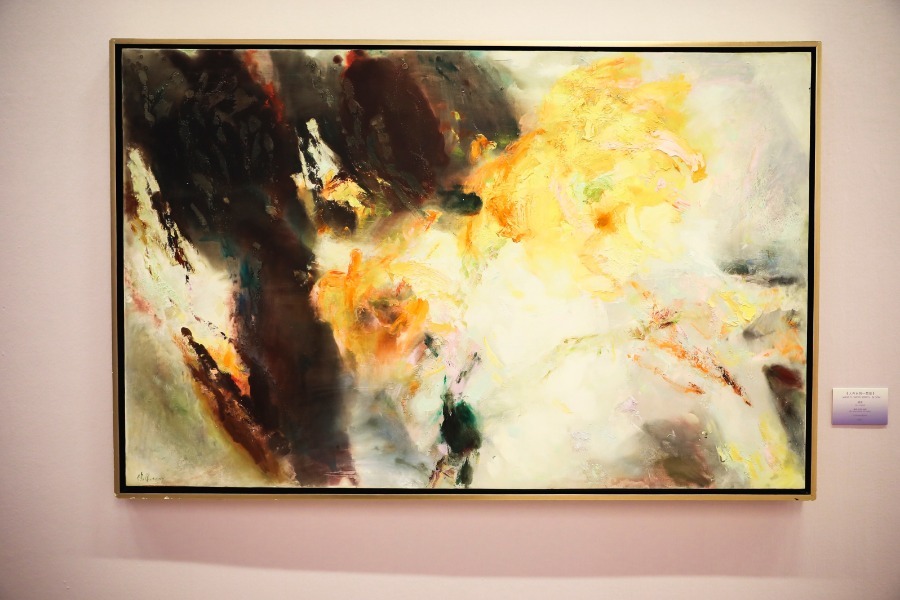 Ou Yang is recognized as a home-grown painter who pioneered a movement in the mid-1980s to usher the creation of oil paintings in China into a higher spiritual realm.
Rising to fame for her distinctive style, Ou shifted to an abstract approach to painting by reducing physical likenesses. She seeks to present a poetic touch with philosophical implications.
Image, Fantasy, an exhibition at the National Art Museum of China running through Dec 20, shows these vivid paintings. Her works are on display along with ink paintings by her daughter Yang Ying.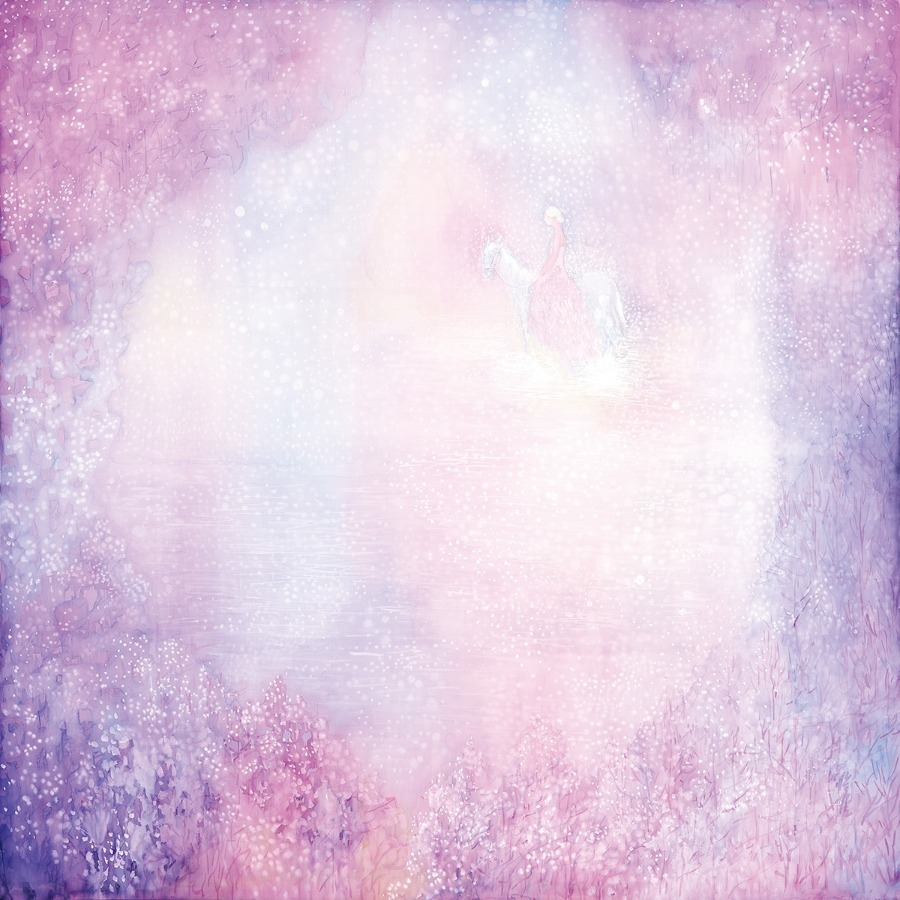 Unlike her mother and father, Yang Zhiguan, also an eminent oil painter, Yang Ying works with ink painting on silk. She creates a fantasy world with a feminine touch.
She plays with a combination of pink, purple and blue in her work, delivering nobility and grace.
Wu Weishan, director of the National Art Museum, said the venue has special meaning for the Yang family, because the museum houses Yang Zhiguang's paintings in its collection and mounted a retrospective exhibition soon after he died in 2016.
Wu said the exhibition shows varying aesthetics and ways of representation between artists of two generations, but also a shared embodiment of love and sincerity.