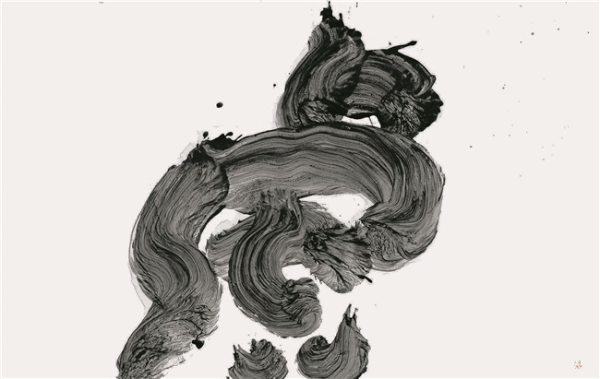 Yuichi Inoue, one of the most distinguished calligraphers in the second half of 20th-century Japan, is known for inventing novel ways to practice and appreciate calligraphy, such as the "one-character writing".
Yuichi Inoue: Bell Tolls from Japan, an exhibition now on at Tsinghua University Art Museum through March 28, shows 112 works spanning the great calligrapher's whole career.
The exhibition, the most comprehensive showcase of Inoue's works in China so far, invites a walk into his artistic sphere: How he renewed people's understanding of classical Eastern calligraphy, and how his abstract and highly expressive style introduced the world to the depth of Eastern culture and influenced those on the forefront of Western art in the 1950s and '60s.