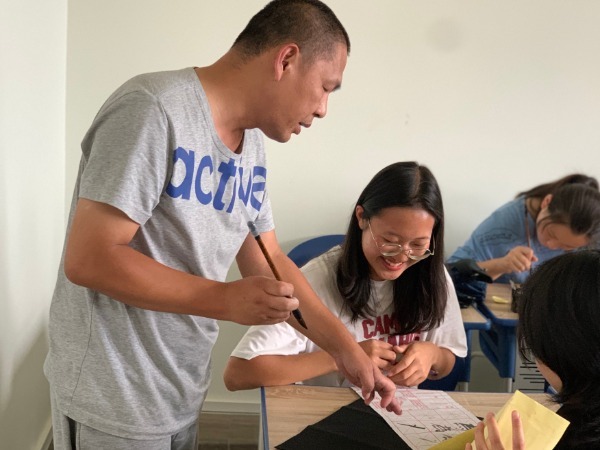 Cai Wei's childhood fascination with ancient Chinese characters has taken him a long way.
The 48-year-old scholar, who was born to a modest family in Jinzhou, Liaoning province, teaches three courses-ancient-Chinese writing, paleography and calligraphy-at Anshun University in Guizhou province.
He made national headlines in 2009, when he was accepted into a PhD program at the Center for Research on Chinese Excavated Classics and Paleography of Fudan University in Shanghai for his expertise in ancient Chinese literature, although he failed his college entrance exam years ago.
"It's unique to go directly from high school graduate to doctoral student," he says.
He graduated from Fudan University in 2015 and became a teacher at Anshun University. His students often remind Cai of younger versions of himself.
He has never told them about his days as a street peddler. He then used every break to read ancient classics, including works by Laozi, Zhuangzi and Han Feizi. He still remembers that he had to sell at least 50 popsicles to buy a secondhand book for 5 yuan (76 US cents).
Cai now spends most of his time in his office, indulging in ancient texts and trying to interpret the exact meanings of obscure scripts.
The field he's researching is xiaoxue, which is the general description of the philology, phonology and exegesis of the ancient Chinese language.
He has published about 10 papers, and his book was published last year.
"If there is no academic significance, there is no need to write a paper. A good essay should solve a problem at least," Cai says.
He has gone viral on the microblogging platform Sina Weibo. Many netizens find his story inspirational and say his story proves the idiom, "Knowledge is power."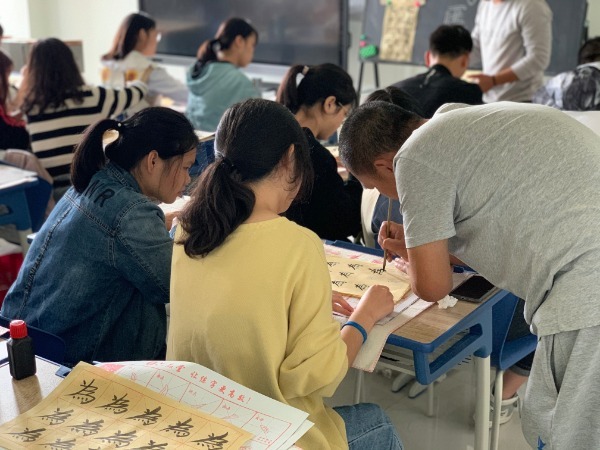 A classical obsession
His interest in Chinese characters started when he learned calligraphy in primary school in Jinzhou.
There were so many traditional characters that he didn't know and had to find in the dictionary. His classmates and teachers nicknamed him the "dictionary walker".
He later started reading Chinese poems and lyrics.
Cai was good at literature but didn't excel in other subjects, such as science and math. He never thrived in school but flourished at the library.
He says he read over 300 books at a local library in one year during senior high.
"I looked for any book related to the Chinese language and literature in the library, which opened my mind and made me figure out what I really wanted to pursue," Cai says.
But Cai failed the college entrance exam and became a worker at a local rubber factory in the early 1990s.
During the three years at the plant, he spent all his free time in the library, reading "nearly every book inside".
He was laid off from the factory in 1994. With no money, no degree and no skills, he didn't have many choices.
He initially took a temporary job making steamed bread at a canteen for 100 yuan per month. It lasted for a year. Later, he purchased a tricycle and started his street-vendor life.
He lived on the seventh floor of a building without an elevator. So, he had to carry 20-kilogram boxes of water and food, such as popsicles in summer and sunflower seeds in winter, downstairs every morning and upstairs every evening.
He could make hundreds of yuan every month and was happy that he had a lot of time to read while waiting for buyers. When he earned money, he'd go to secondhand bookstores, where he could find cheap, and sometimes good, books.
He couldn't even afford the central-heating fee, which meant his home froze every winter. The indoor temperatures sometimes fell to nearly-20 C, he says.
"My wife always complained that it was no use studying such ancient literature, but I really love it," Cai says.
During his more than 10 years as a street vendor, Cai immersed himself in books, especially titles related to ancient Chinese writing and literature. He copied ancient books that libraries couldn't lend out, page by page. It took him over 20 days to copy the Confucian classic, Erya, he says.
He learned so much about the field that he attracted the attention of prominent scholar Qiu Xigui, a professor at Fudan University who even made changes to his own work based on Cai's suggestions.
Cai had also communicated about academic issues with several scholars by mail since the 1990s.
"Many experts can't compete with him in the realm of classical literature," says Qiu.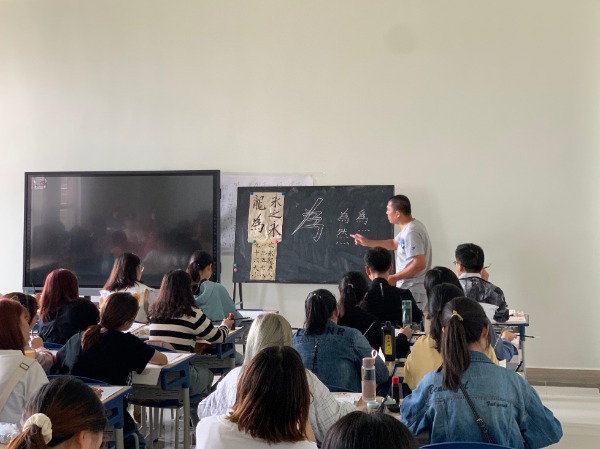 Winning recognition
The internet also helped Cai get closer to experts and enabled more people to recognize his talent.
His online name is Baoxiao, which means devotion to ancient Chinese writing.
China Youth Daily quoted Dong Shan, a professor at the Peking University's School of Archaeology and Museology, as saying that Cai is intimately familiar with ancient classics and can always spot mistakes.
When his wife fell ill in 2007, Cai borrowed 50,000 yuan from relatives. To make ends meet, he had to work as a roadside peddler by day and a tricycle courier by night.
It was the first time he felt life was too harsh.
"It was a really difficult period, but my interest in literature didn't cease," he recalls.
When he mentioned his situation to Dong, he helped Cai to join a research project on ancient texts at Fudan University in 2008.
His outstanding performance impressed his teammates.
Qiu and professors Li Jiahao and Wu Zhenwu recommended that he apply for a PhD program at Fudan University.
After thorough discussion, he was accepted in April 2009.
In 2000, Fudan University announced changes to its admissions policy to give professors more leeway in selecting their PhD candidates. Previously, only those with at least a master's degree could apply.
At age 38, Cai began his studies for a doctorate in ancient Chinese language at Fudan University under Qiu's supervision.
He completed the degree six years later.
Cai then sent dozens of job-application letters and finally got an offer from Anshun University.
Although he's a media star, Cai says he just wants to live a quiet life and devote himself to the study of the ancient Chinese language and literature.
"It has been a long and plodding journey on my own. Being famous can bring no good," Cai says, smiling.