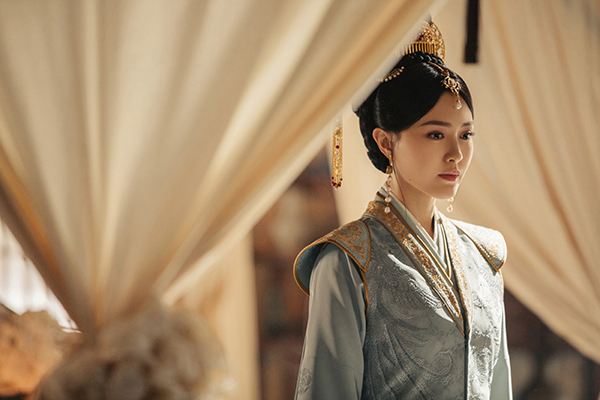 There's an old saying that behind every great man is a great woman.
This is indeed true in the case of emperor Jingzong. His wife, Xiao Chuo-also known as Xiao Yanyan-assisted him to propel the Khitanruling Liao Dynasty (916-1125) to the zenith of prosperity, making her one of a few legendary women who changed Chinese history.
The 48-episode TV series, The Legend of Xiao Chuo, has run on Beijing Satellite TV and streaming site Tencent Video since Nov 3, guiding audiences to examine the history and culture of the Liao, a dynasty that features less on domestic screens.
The series adapted from writer Jiang Shengnan's award-wining eponymous novel reached a 1.74 percent rating on the first day, soaring as the second most watched TV series then, and related topics have generated 880 million "clicks" on China's Twitter-like Sina Weibo.
The biographical story spans about four decades. It begins with Xiao's teen years as the carefree daughter of a high-ranking official's family. It depicts her romance with her childhood sweetheart, Han Derang.
But her talent and foresight in strategy and administration captivates emperor Jingzong, with their marriage making her the country's most powerful woman and enabling her to fulfill her ambition to lead the Liao Dynasty to unprecedented stability and prosperity.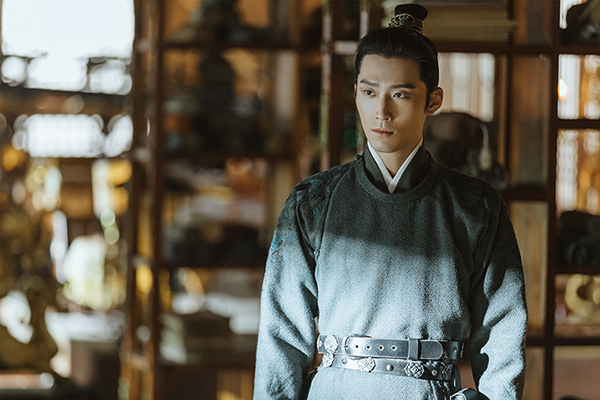 Actress Tang Yan, who shot to fame with the 2009 fantasy sequel Chinese Paladin 3, stars as Xiao. Actor Shawn Dou plays Han, who later becomes Xiao's most reliable official, and actor Jing Chao, who portrays the protagonist's emperor husband.
Interestingly, Xiao was depicted as a villainous figure, who led her army to fight against rival Song Dynasty (960-1279) troops in the 16th-century novel, Generals of the Yang Family.
As the novel is very popular and has spawned many operas, TV series and films, the new series has stirred controversy online.
Jiang, who also serves as the TV drama's scriptwriter, says she believes it would be fair to think about history from a different perspective.
While multiple regimes existed during the same eras in Chinese history, Jiang says it would help modern audiences to understand the periods with a more complete and profound perspective if the history can be told from all regimes' perspectives.
The Legend of Xiao Chuo marks such an effort. It is planned as one installment of her trilogy to retell the story of China's turbulent period from the eighth to 12th centuries, an important chapter in which China's ethnic groups advanced integration.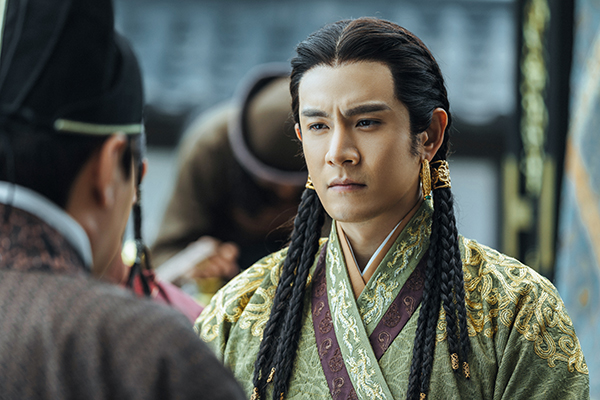 The trilogy's two other stories are about Liu E, the wife of emperor Zhenzong, who became the actual ruler of the Song Dynasty in the early 11th century, and Mozang, the wife of emperor Li Yuanhao, who founded the Western Xia Dynasty in the 11th century.
Jiang, a native of Wenzhou, Zhejiang province, traveled to Chifeng and Baarin Left Banner in North China's Inner Mongolian autonomous region, respectively the Liao Dynasty's birthplace and former capital, for research.
The Liao Dynasty was founded by nomadic Khitan tribes, who brought tents to move with seasonal changes and hunting prospects. Jiang says she has adjusted the writing style to make dialogue more straightforward and candid to match with nomadic literature.
Although China has surged as one of the world's largest TV-drama producers, small-screen tales about the Liao Dynasty remain limited, making props and settings a huge challenge for the crew.
In a recently released documentary about the drama, the creators recall that they consulted experts and visited museums to tailor around 800 costumes in nine weeks, as well as constructing nearly 50 dome-shaped tents decorated with lavish cloth to build film sets on Inner Mongolia's grasslands.
Khitan royals' and aristocrats' use of gold in daily life, including in tableware, jewelry and saddles-is also reflected in the drama.
"We hope the new drama could raise interest (in the Liao Dynasty), drawing viewers to know more about history," says Jiang.
Despite receiving mixed reviews domestically, the drama has won popularity overseas, exemplified by its scores of 8.2 points out of 10 on MyDramaList and 9.3 points on Viki, two major fan sites for Asian TV dramas.