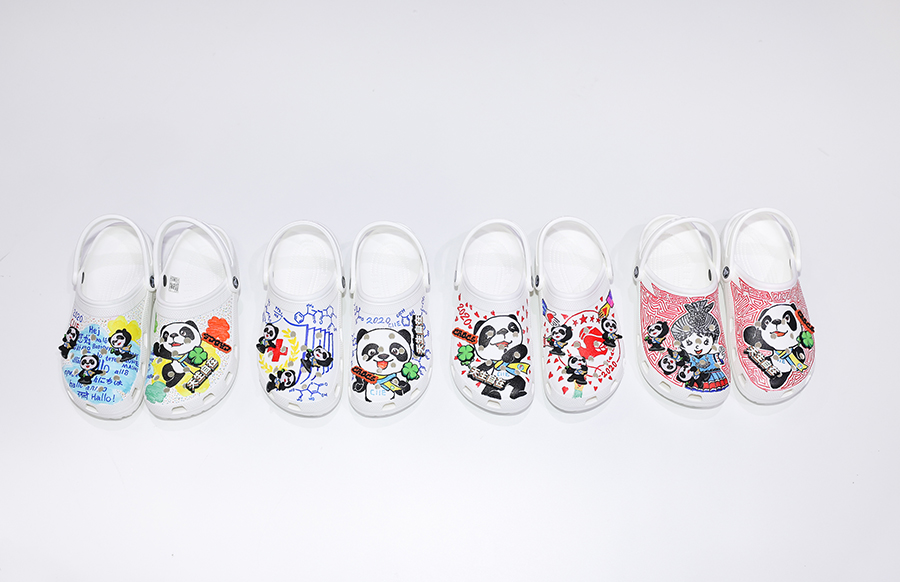 Footwear brand Crocs donated more than 49,000 pairs of clogs to the Red Cross Society of the poverty-stricken district Yunyan in Guiyang, Guizhou province, at China International Import Expo in Shanghai on Nov 6.
Besides shoes, supplies including clothing and stationery were also donated to the district by Crocs during the event.
Wang Qian, deputy secretary of the Yunyan district Party committee and mayor of Guiyang city, said the donations to the poverty-stricken counties in Yunyan showed a strong sense of social responsibility and care for medical staff workers and children in poverty-stricken areas.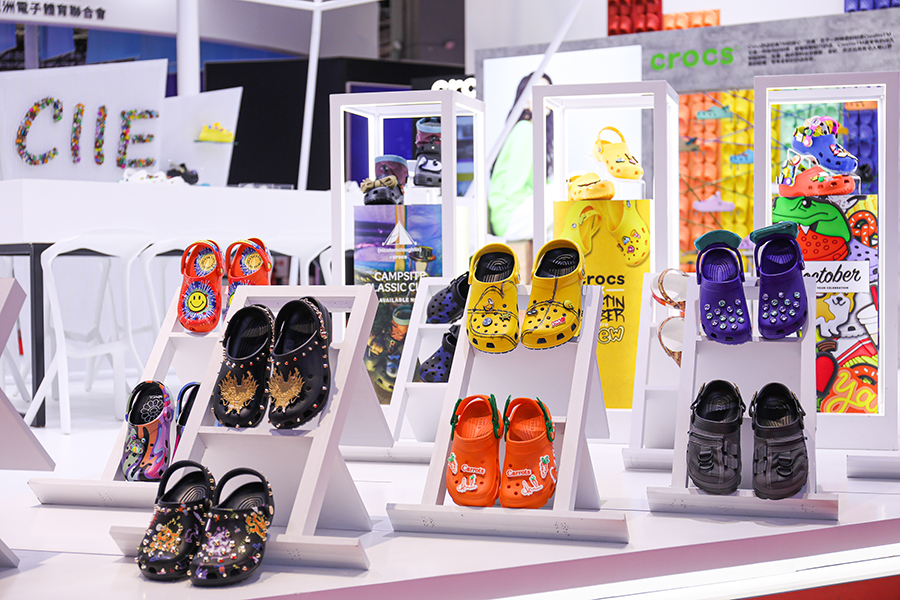 As one of the characteristics of Crocs, it designs professional and suitable shoes for workers, including medical workers and cooks. According to Frankie Taylor, vice-president and general manager at Crocs China, the donation is made for people who need to spend a lot of their time walking, as clogs are easy to take off and clean and sanitize.
When the epidemic began in January, Crocs donated to front line medical workers in Wuhan, Hubei province. And during the pandemic period, it donated more than 860,000 pairs of medical shoes worldwide with a total value of 315.6 million yuan ($48 million).
To commemorate the brand's first time participation in the CIIE, Crocs also specially designed CIIE commemorative pairs of hand-painted Classic Clogs for the CIIE, the Yunyan district government of Guiyang city, and the Red Cross as a souvenir.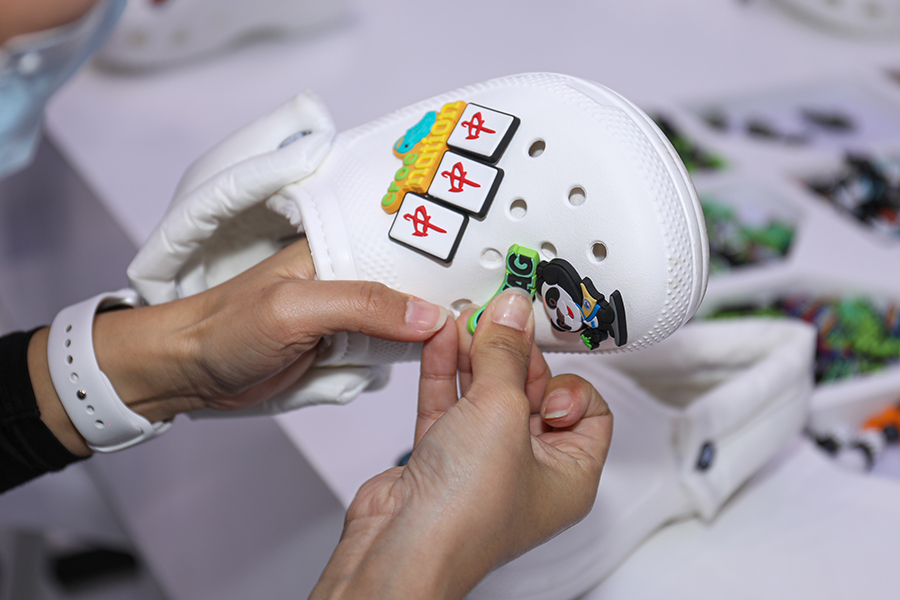 As a world-leading American footwear brand established in 2002, Crocs decided to participate in the CIIE for the first time since entering the Chinese market in 2006.
"Crocs team is happy to see what's happening with China's development overall, including the way consumers are boosting consumption, the industries that continue to open up, and the elevation of the expertise of its exports," said Taylor.
"We've been following CIIE since 2018, but this is the first year that we feel that China business is at a point that it's ready to showcase our brand mantra, products, and a lot of our point of views around what we can bring to Chinese consumers," Taylor added.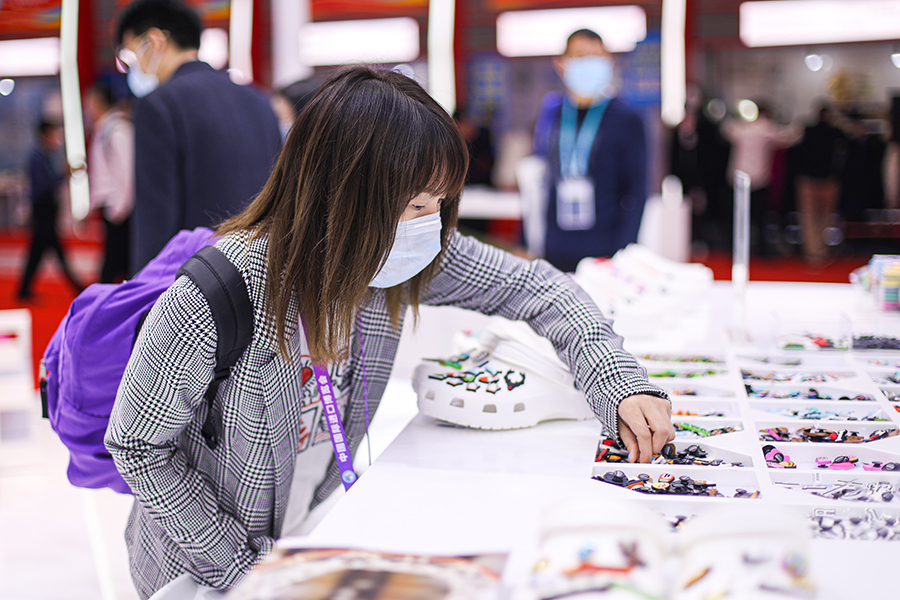 During the CIIE, Crocs presented diversified products in the exhibition booth on the theme Come As You Are, and encouraged Chinese consumers to stimulate stronger inner strength by being comfortable in their shoes. Four product areas were on display including cross-over collaborations, JibbitzTM charms, the Crocs Classic Clog, sandals, and products from Crocs At WorkTM collection.
"In the past three years, our strategy has been around bringing the global strategy around the products, brand, stores, and e-commerce channel back together and ensuring that we are able to localize to the Chinese consumer and into the market," said Taylor, who believes that their next step begins with the consumer.
"We want to get it right with a consumer first, right with a market first, to then really grow. We're thinking long-term China investment," he said.