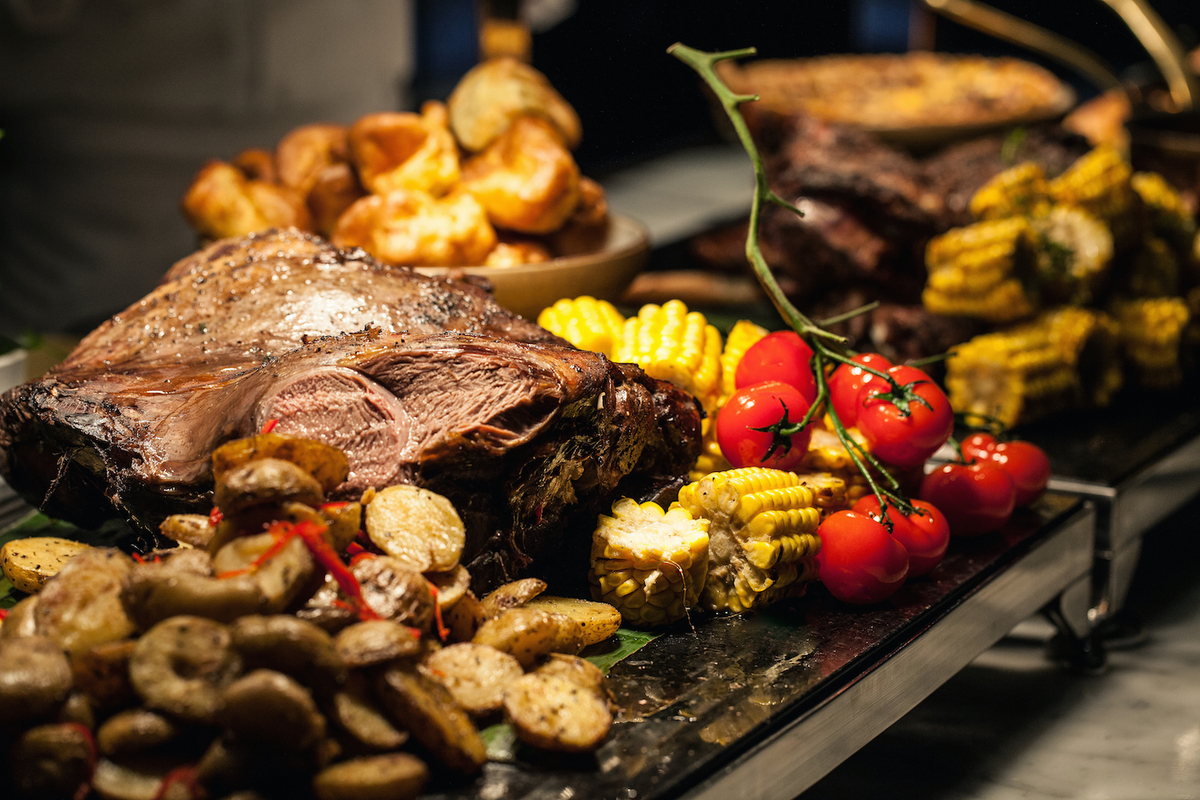 N'Joy's Sunday brunch at Nuo Hotel Beijing, one of the most popular buffets in the capital, returned on Sunday.
Due to the COVID-19 pandemic, the buffet has been closed since the end of January. On its first day back, the restaurant was packed with diners from domestic and abroad.
N'Joy has an open kitchen in its over 800-square-meter space. Its buffet is inspired by the voyages of the Chinese admiral Zheng He during the Ming Dynasty (1368-1644).
The buffet provides an array of delicacies from around the world, including a fresh seafood bar, a variety of cheeses from Italy, authentic Indian curries and a masala tea live show.
The buffet lunch and dinner have in operation since Oct 22.