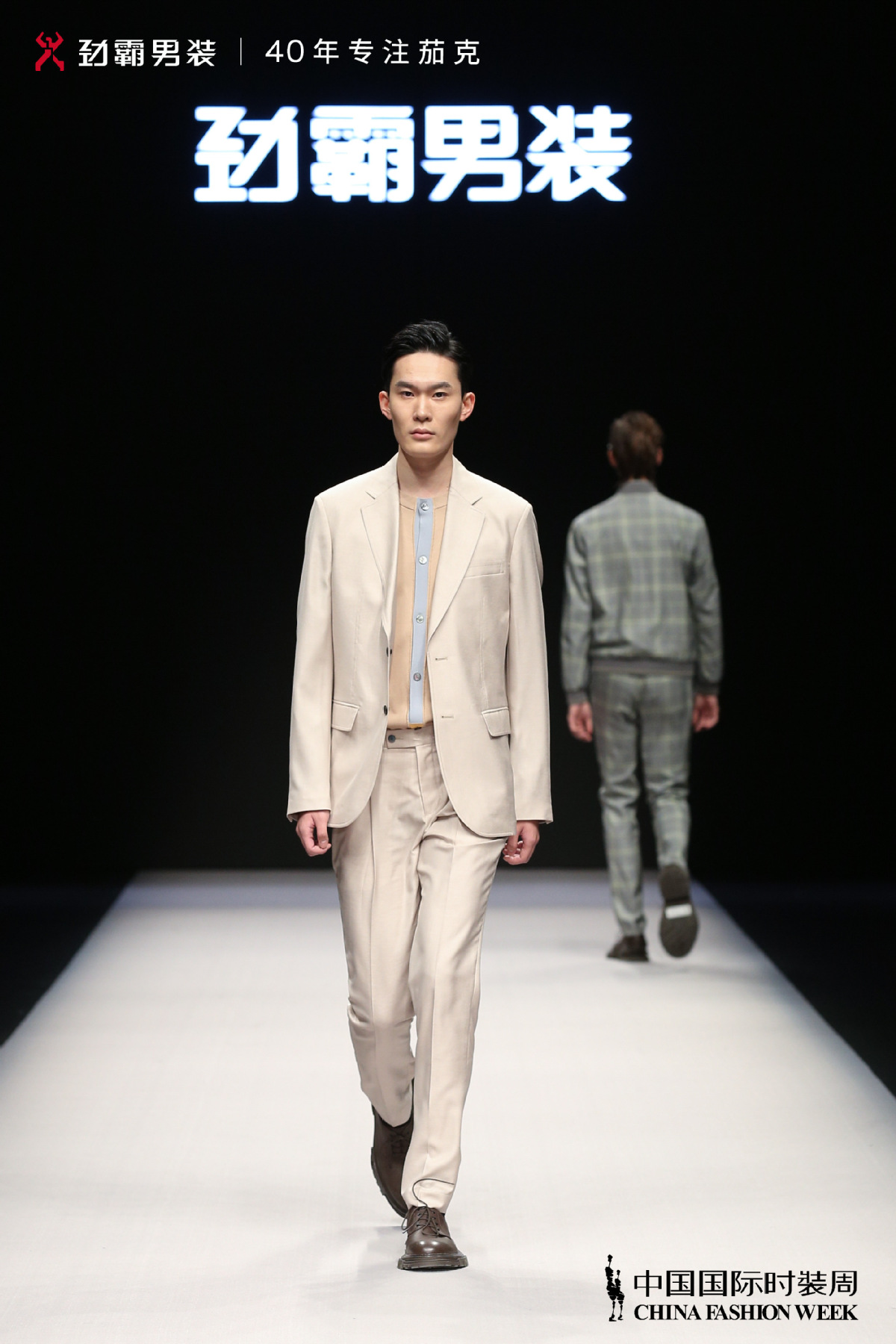 Chinese menswear brand K-Boxing held a runway show at China Fashion Week in Beijing on Oct 27 to unveil its 2021 spring/summer collection.
Led by the brand's CEO and creative director Hong Boming, the design team created a collection to "display wish, perseverance and love" in the year of COVID-19.
In addition to normal dark colors for businessmen, the collection features light grey, pink and green. The collection also features Chinese ink painting in the material.
Founded in 1980, K-Boxing has developed into a leading menswear brand in China. It made its debut at Milan Fashion Week in January 2020.