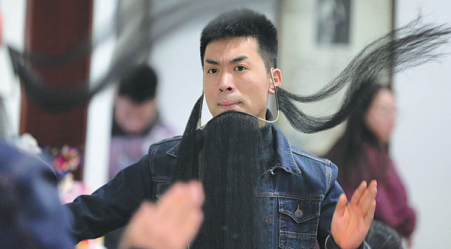 One of the most performed Kunqu Opera plays in and out of China, Peony Pavilion is the first in China's theatrical history to mention Macao, the special administration region in southern China.
A new theater production titled Dream Shadow: Peony Pavilion will present the Kunqu Opera play, which highlights episodes featuring Macao, combined with the playwright's visit to Macao, his discoveries and experiences in the city, as well as his description of the city in Peony Pavilion.
The production will premiere at the Yu Yin Ge theater in Shanghai's Baoshan district on Oct 24.
In 1591, Tang Xianzu (1550-1616), an official who was expelled from the imperial court to the faraway Guangzhou in South China's Guangdong province, paid a visit to Macao and was greatly impressed with the exotic colors and cultural fusion between China and the West.
His experience was later expressed in his poetry and essay compositions, as well as the script of Peony Pavilion, his most famous theater creation.
"Academics found that Peony Pavilion by Tang Xianzu marked the first time Macao was mentioned in Chinese theater," according to Li Huiyin, producer of the new production.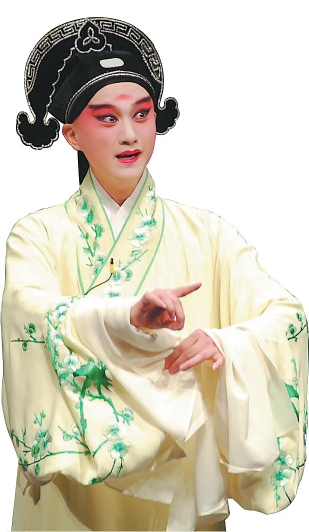 Zhang Zhengyao from the Kunqu Opera Theater of Jiangsu province plays Liu Mengmei in the new production. CHINA DAILY
A dedicated fan of Kunqu Opera, Lin is the founder of the Good Time Culture Co and chairwoman of the Macao Kunqu Opera Culture Association. She fell in love with Kunqu Opera in 2005, and took great efforts to learn the singing, postures and dance moves. She believes that producing Peony Pavilion was the best way to express her love for traditional Chinese opera and a good opportunity to introduce the refined aesthetics of Kunqu Opera to audiences in Macao.
She also hopes that the novel presentation, which combines traditional Kunqu Opera with modern theater approaches, will attract new audiences.
The production is jointly supported by the cultural funds of Macao and the cultural industry promotion association of Shanghai. After three performances from Oct 24 to 26 at Yu Yin Ge in Shanghai, Dream Shadow: Peony Pavilion will be shown in Macao next year.
In Peony Pavilion, the hero Liu Mengmei, a young scholar from Guangzhou, used to travel to Macao. The play describes how he witnessed foreign merchants making offerings at a local temple, which some believe is today the ruins of St. Paul's Cathedral, a popular tourism site in Macao.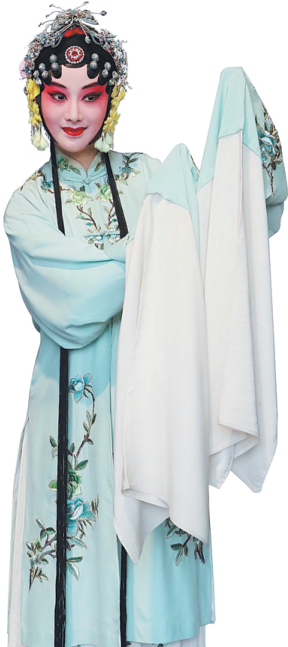 Xi Xiaotian from Suzhou Kunqu Opera Theater plays the role of Du Liniang. CHINA DAILY
The new production will highlight this episode and also present the fictional encounter between the playwright Tang and Italian missionary Matteo Ricci.
Dream Shadow: Peony Pavilion will feature actors from the Suzhou Kunqu Opera Theater of Jiangsu province. Wang Peiyu, a renowned Peking Opera singer and director of the Yu Yin Ge theater, will be the executive producer.
Yu Yin Ge is a 300-year-old building from Anhui province. The ancient theater is a wooden structure with elaborate decorations of engraving and sculptures. It was moved to the Dragon Museum of Modern Art in Shanghai.
If you go
7:30 pm, Oct 24, 25, 26. Yu Yin Ge, Building No 8, 709 Jusheng Road, Baoshan district, Shanghai.