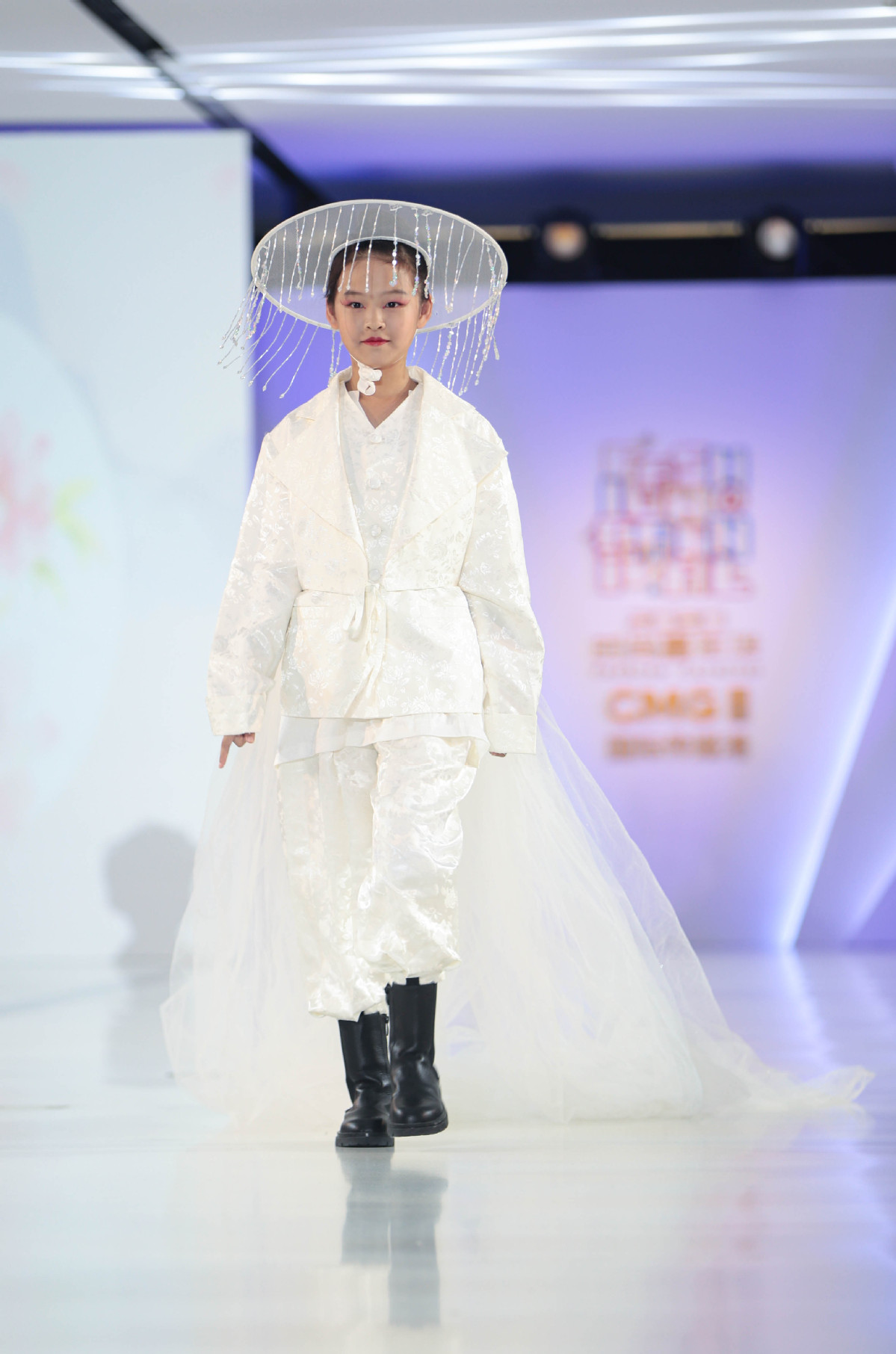 A kid's fashion show featuring traditional Chinese elements was launched at the 2020 International Media Port Fashion Carnival on Oct 18 at the Shanghai International Media Port.
Organized by CCTV Shanghai, the fashion carnival, which took place on the sidelines of Shanghai Fashion Week, saw 100 children take to the runway.
The dresses showcased blends Chinese traditional elements, such as Chinese embroidery and pearl embroidery, with modern designs.