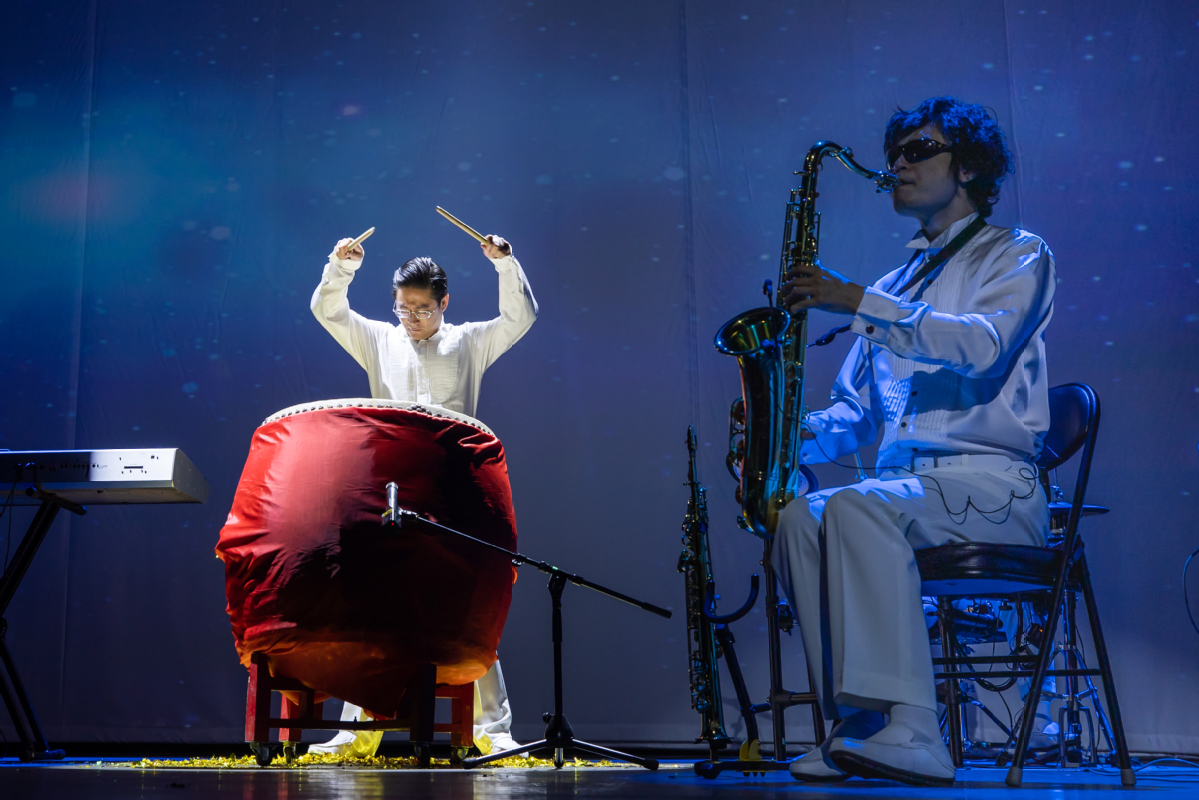 To mark this year's World Sight Day, which is marked on the second Thursday of October every year, a series of events were held to call for more attention to the situation of people with vision impairment and blindness.
A concert mainly given by visually impaired singers and musicians was held at Beijing's Tianqiao Performing Arts Center on Monday.
More than 30 performers showcased their achievements in hosting, vocal music, composition, playing piano and Chinese traditional instruments such as erhu (a two-stringed fiddle), guzheng (Chinese zither), dizi (a bamboo flute) and yangqin (a hammered dulcimer).
They were joined by a band of keyboard, guitar, bass, drum set and saxophones. Take Five and Yakety Sax, the joyful, passionate songs they performed shattered the stereotype many people have of visually impaired and showed their wisdom and vitality.
Zhang Haidi, president of the China Disabled Person's Federation, wrote in her greeting message that over the years many visually impaired people have got rid of poverty and enjoyed the benefit brought by better and wider cover of barrier-free environment.
They endeavor with great difficulties, showing extraordinary perseverance to learn and work, and have created a colorful spiritual life. Many of them have the talent beyond imagination, which is really inspiring, Zhang said.
Gan Bolin, a well-known visually-impaired erhu player and former honorary chairman of China Association of the Blind, in a video he sent to celebrate the concert encouraged visually impaired music practitioners to learn hard and called for more support to these music talents especially providing more job opportunities and a better career environment.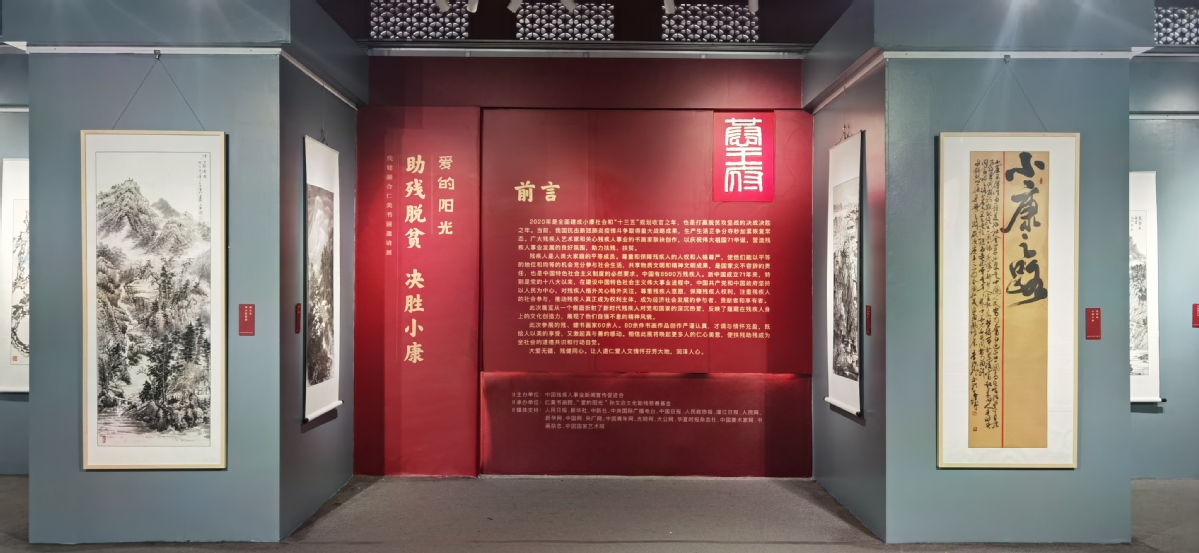 Meanwhile, more than 80 calligraphy works, paintings and seal cutting pieces created partly by people with disabilities are on display in Beijng's Prince Kung's Palace Museum.
According to Zhang Yanhua, secretary-general of the China Foundation for Disabled Persons, the exhibition is aiming to encourage more artists and people to join the efforts of supporting the disabled people to find spiritual sustenance for life, integrate into society with dignity and share the progress of the civilized society.
Video of the concert will be displayed online on Thursday and the exhibition runs through Oct 18.