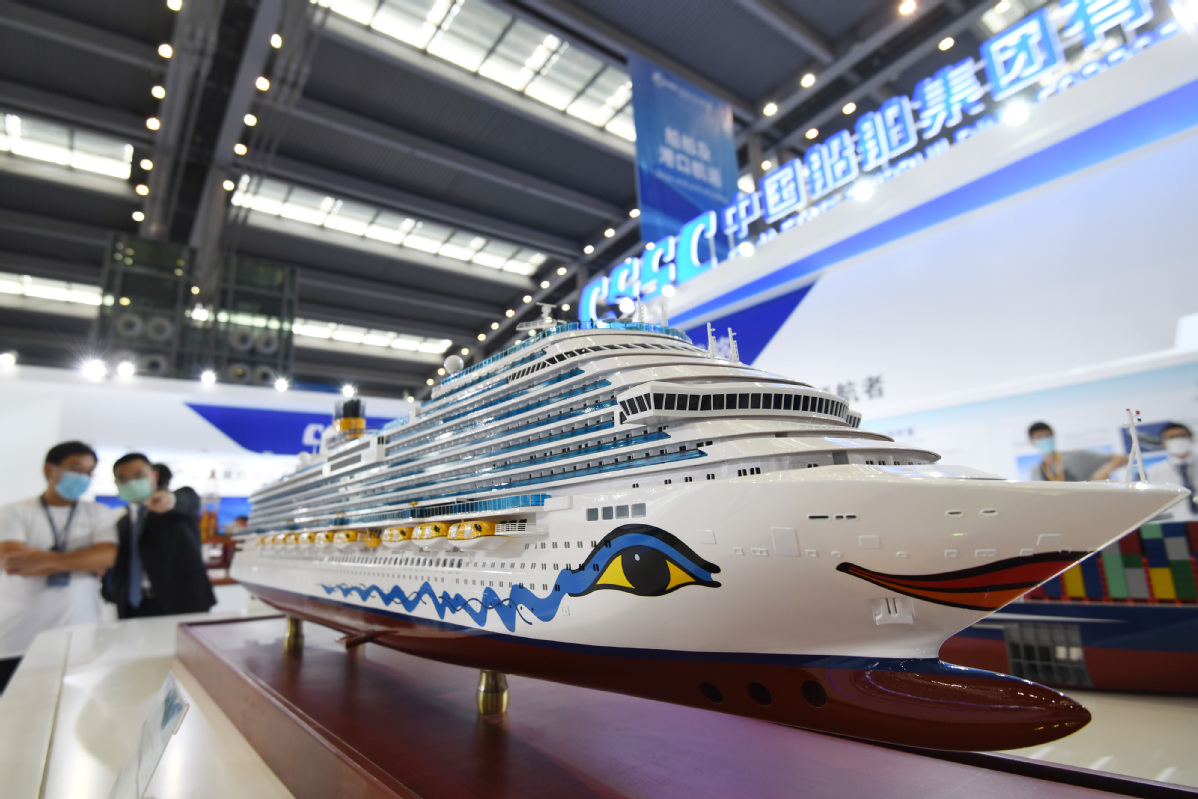 The southern economic powerhouse of Shenzhen, Guangdong province, is determined to build itself into a world-class center of marine economy, according to local officials.
The city government will uphold President Xi Jinping's instructions on strengthening China's marine economy and industries, and take advantage of Shenzhen's marine resources and scientific and technological strength to seek high-quality growth for its marine sectors and make greater contributions to the country's marine economy, said Wang Weizhong, Party secretary of Shenzhen.
Xi, who is also general secretary of the Communist Party of China Central Committee and chairman of the Central Military Commission, has repeatedly stressed the importance of making China a strong sea power.
Xi often calls for more attention and effort to be given to marine science and technology, marine resources development, environmental protection of the oceans and seas as well as measures that protect the nation's marine interests.
Shenzhen intends to become a regional leader in the Asia-Pacific in terms of marine economy by 2035 and a global marine economic center around 2050, Wang said.
To achieve these goals, the city has begun to take a series of measures, according to Li Yuchun, deputy director of the Shenzhen City Bureau for Planning and Natural Resources Management.
Local authorities are pushing forward the establishment of organizations such as an international marine development bank, a national deep-sea exploration center, a national deep-sea gene bank and a global think tank on marine affairs, he said.
The government has been working with domestic shipbuilding giants and renowned universities to set up oceanographic research bodies in the city, Li said, adding that it is also making plans for constructing a large maritime museum.
The officials spoke as this year's China Marine Economy Expo opened in Shenzhen on Thursday. The event is the biggest of its kind in the country and a major occasion to display developments in domestic and global marine industries.
The 2020 edition of the expo will last four days and will highlight six topics, including marine resources, advanced equipment and marine biomedicine.
More than 600 domestic and overseas enterprises and research organizations will take part, according to the organizing committee.
Shenzhen now runs two national trial programs of sea management and marine economy.
The city's maritime businesses have been expanding and thriving over a number of years and keep growing into a larger proportion of the local GDP.
The Port of Shenzhen is linked to more than 300 ports in over 100 countries and regions around the globe.