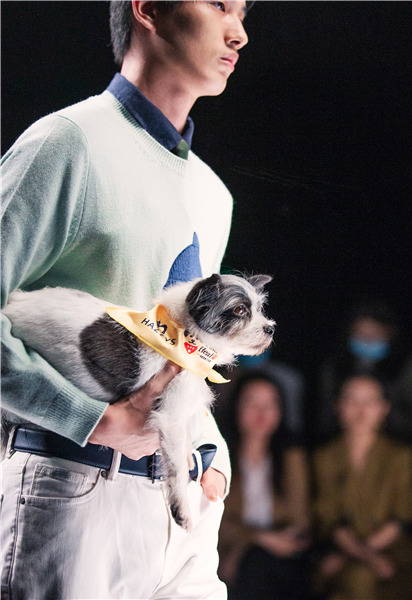 Six therapy dogs took part in a show featuring the latest collection of HAZZYS at Shanghai Fashion Week on Oct 13.
Themed "Moments with Dog", the show was aimed at highlighting the needs of special groups in the society and the concept of sustainable fashion.
According to the organizer, the dogs were supported by the Wu Qi Pet Public Welfare Organization, which is focused on helping special groups, including the elderly, autistic children, children suffering from leukemia, physically disabled people and those suffering from depression.