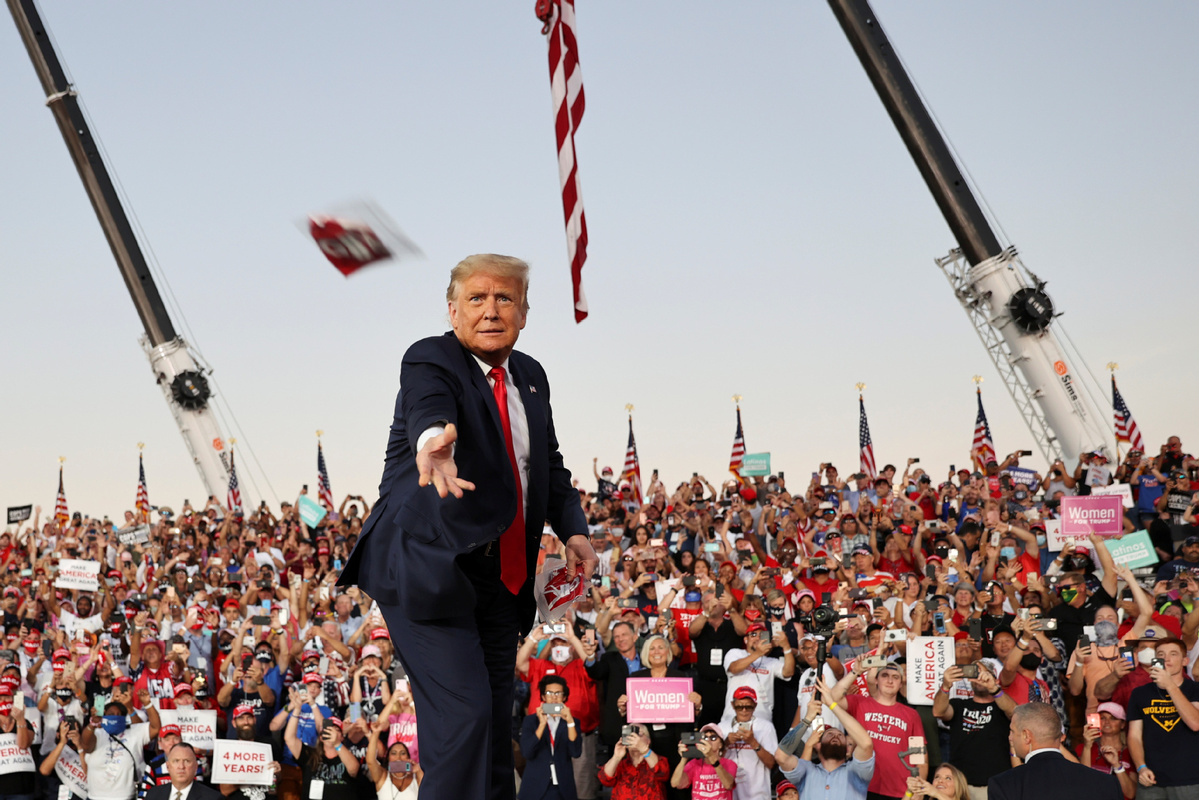 WASHINGTON - As President Donald Trump held his first campaign rally since disclosing he contracted the coronavirus this month, top US infectious disease expert Anthony Fauci said the United States faced a "whole lot of trouble" if it did not encourage universal wearing of face masks and avoid mass gatherings.
"We have a baseline of infections now that varies between 40 and 50,000 per day. That's a bad place to be when you're going into the cooler weather of the fall and the colder weather of the winter," Fauci told CNBC.
He spoke as Trump began his rally in Florida on Monday evening, three weeks before the Nov 3 election in which opinion polls show the Republican president trailing Democrat Joe Biden.
"We're in a bad place now. We've got to turn this around," said Fauci, who has been director of the National Institute of Allergy and Infectious Diseases (NIAID) since 1984 and