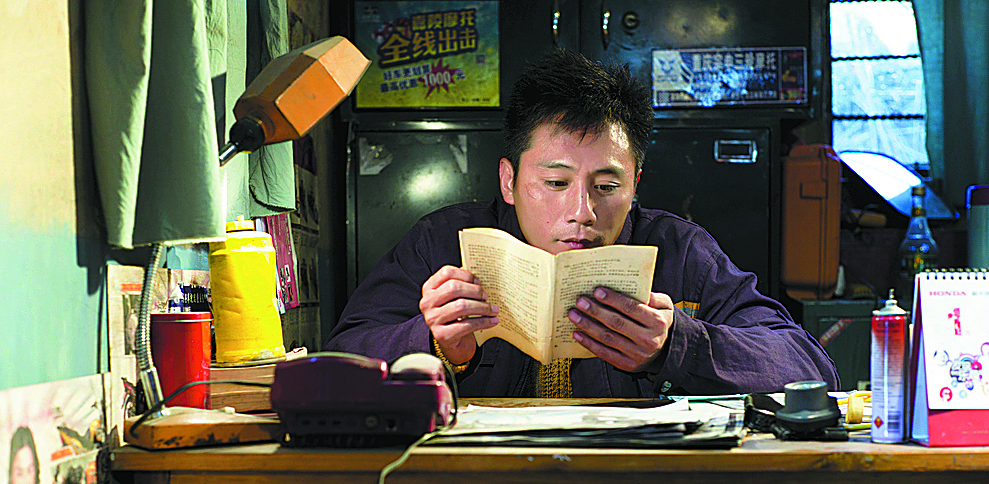 For many people, facilities such as a swing, seesaw or slide are likely to be the first pieces of equipment that come to mind when picturing a playground.
But for actor Liu Ye, who spent his childhood at the Changchun Film Studio-New China's first movie production company located in Jilin province-his playgrounds were the soundstages there.
Having grown up in Changchun, the provincial capital, Liu served as the ambassador of the 15th Changchun Film Festival, an annual event that was held in early September.
Among the country's first such post-outbreak events, where awards were presented in person, the festival is a way to boost domestic filmmakers' confidence in the speeding up of the industry's recovery.
"My childhood memories are tightly bound with the cinema circle in Changchun," Liu says during a telephone interview with China Daily.
Both his parents worked at the Changchun studio-his father as a light technician and his mother as an accountant with the internal labor union.
Liu says his family lived in the staff dormitories at the studio, which also had a kindergarten, school and hospital.
"The soundstages were my playgrounds, where you could see a lot of props, such as dummies. I still remember how shocked I was to see actors 'fly' while they were shooting a Monkey King-themed movie on a set designed to resemble the Flaming Mountain (a fictional setting in the 16th-century novel Journey to the West)."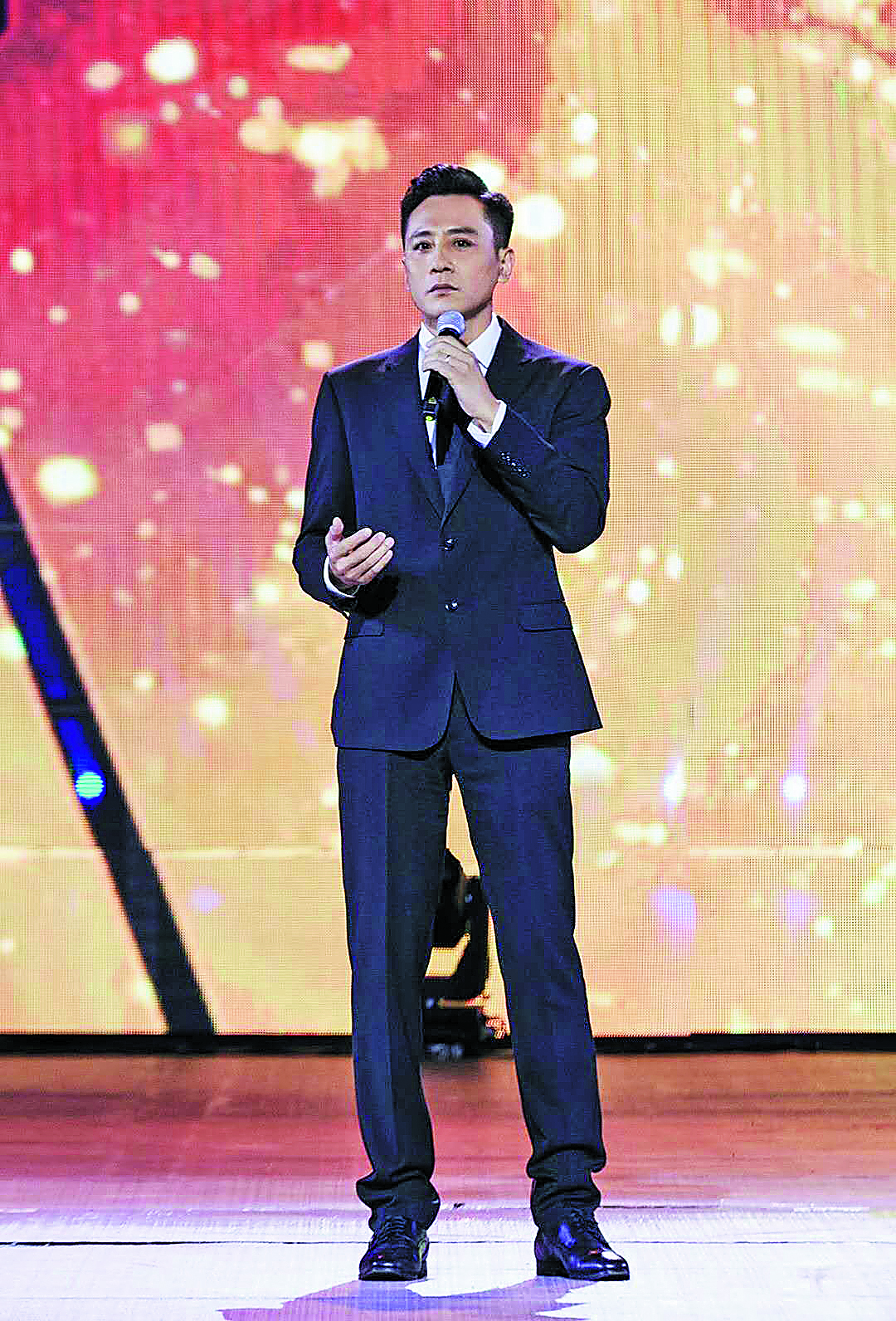 Liu's mother often got cinema tickets that were given to staff members, making theatergoing a regular entertainment for Liu at a young age.
Considered the "cradle of Chinese cinema", the Changchun Film Studio has produced more than 900 feature films and translated over 1,000 foreign films over the past seven decades.
Influential classics that have remained etched in the minds of generations of Chinese include Five Golden Flowers, Heroic Sons and Daughters, Third Sister Liu and Dong Cunrui.
With a passion for cinema cultivated in his adolescent years, Liu easily attained admission for acting classes at the Central Academy of Drama in 1996. His classmates included Zhang Ziyi, Yuan Quan, Mei Ting and Qin Hao, all of whom later became A-list stars.
While in college at the age of 19, Liu landed his first leading role, portraying a young mail carrier in director Huo Jianqi's feature film Postmen in the Mountains, a once underestimated classic that has regained recognition in China after it became a hit in Japan in 2001.
In 1999, Liu was nominated for best supporting actor at the Golden Rooster Awards-a top honor in Chinese cinema-for the movie.
Liu, now 41, says that, at first, while watching some unedited scenes with the director and other crew members, he was not satisfied with his performance.
"But when I look back at the film after working as an actor for many years, I realize that I could convey the role's temperament of being a simple and pure youngster, despite me, as the character, looking a bit silly and dull," says Liu.
In around 50 films, ranging from Balzac and the Little Chinese Seamstress (2002) to Curse of the Golden Flower (2006) and Cock and Bull (2016), Liu has portrayed various roles in a career spanning more than 20 years.
Speaking about his latest acting effort, Liu says he was scheduled to shoot Shou Dao Ren (The Island Guard) in early February, but the shooting was postponed until May due to the COVID-19 pandemic.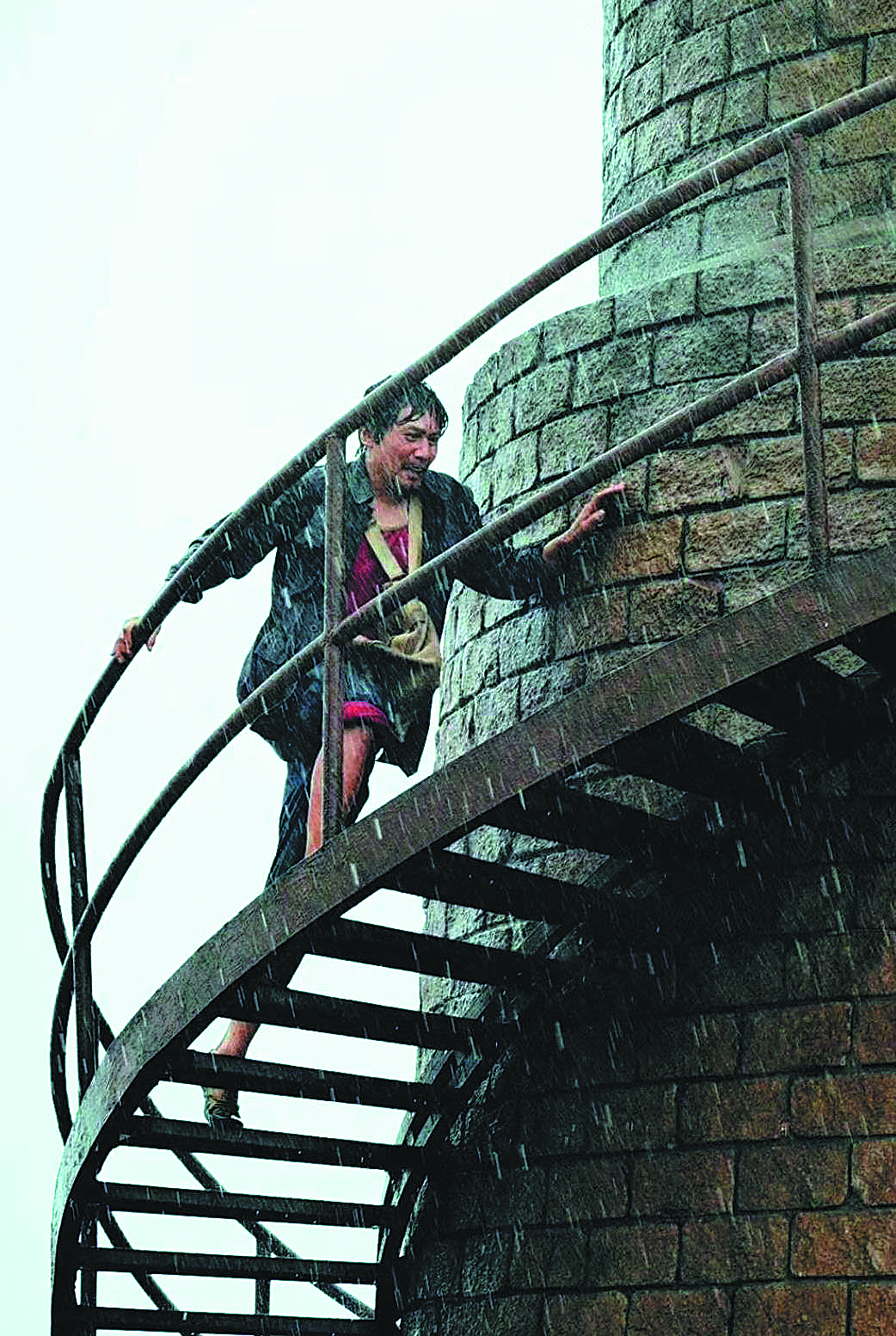 The film is adapted from the true story of Wang Jicai, militia sentry director on Kaishan Island in Jiangsu province who died of a sudden illness at age 58 in 2018. Wang and his wife had watched the country's east coast for more than three decades.
Liu says the film commemorates Wang's dedication.
Liu has witnessed the development of Chinese cinema over the decades, from efforts to make academic art-house titles in the 1990s to filmmakers' shift to producing big-budget movies in the early 2000s.
He says film production has become more mature today.
"The construction of theaters and screens is expanding rapidly, and film budgets have gone up, too. All these are big changes. Unlike in the past when cinema was more auteur work, it is now catering to the market."
Liu says he once felt confused at being urged to care more about the investment and commercial return instead of focusing on the creative side.
But the pandemic, which forced cinemas in the country to close for six months, is being seen by Liu as a chance for domestic filmmakers to take a break to focus more on creating quality work.
"Cinema has a charm that can last forever. I believe Chinese cinema will open a new chapter to again rise to prosperity," he says.
Like some of his peers, Liu is considering changing focus from acting to directing.
He says he wishes to helm a "noir fairy tale". One of his favorite films is Tim Burton's Big Fish.
The big screen is a space for people to create a dream, Liu says. "I believe this art form can never be replaced by any other form of entertainment."