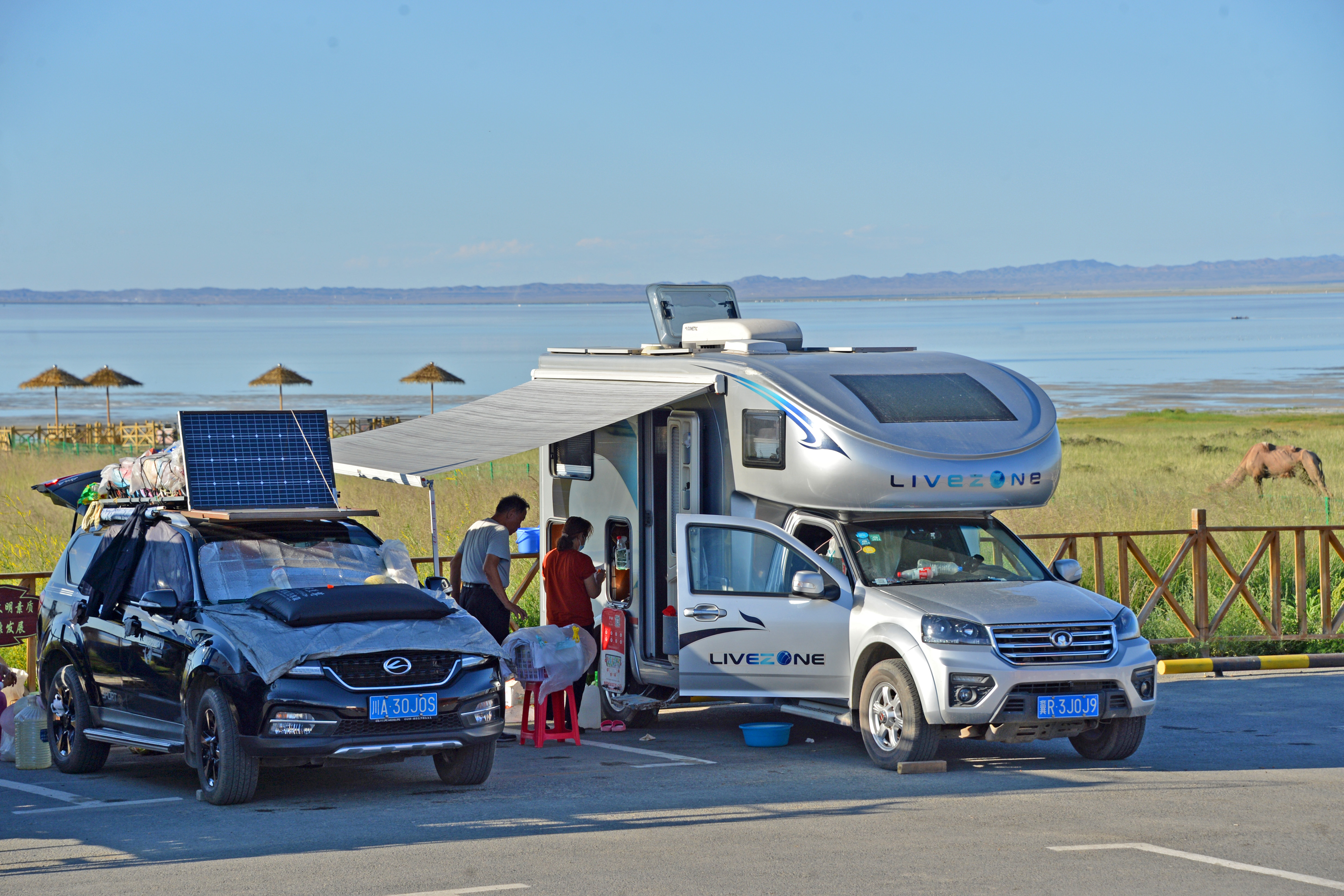 Strong travel desire and safety concerns following the novel coronavirus epidemic have given China's recreational-vehicle market a shot in the arm.
Zhang Xiaolin placed an order on the spot at a recent RV fair in Nanjing, capital of East China's Jiangsu province.
The 61-year-old plans to take his recently retired wife to travel around the country in an RV now the epidemic has been basically brought under control in the country.
He spent more than 210,000 yuan ($31,300) on an RV that provides for most of his family's daily needs, such as cooking and answering the call of the nature.
Zhang has been to many tourist attractions across the country but mostly on group tours.
"We can drive to places around Nanjing and have fun," he says.
"Or we can take our grandson with us. It's only interesting to travel with family."
Many travelers purchased RVs for similar reasons at the CMT China tourism-and-leisure exhibition that attracted more than 5,000 visitors in August.
According to the organizers, the three-day event led to sales of more than 80 RVs onsite.
Jiangsu-based Dexing RV's sales have increased by more than 150 percent year-on-year since the outbreak, sales manager Ding Yajian says.
Ding considers the sales growth a result of Chinese people's longing to travel, and appreciation of relatively private and safe spaces.
RV products have also continued to upgrade to meet expanding consumer needs.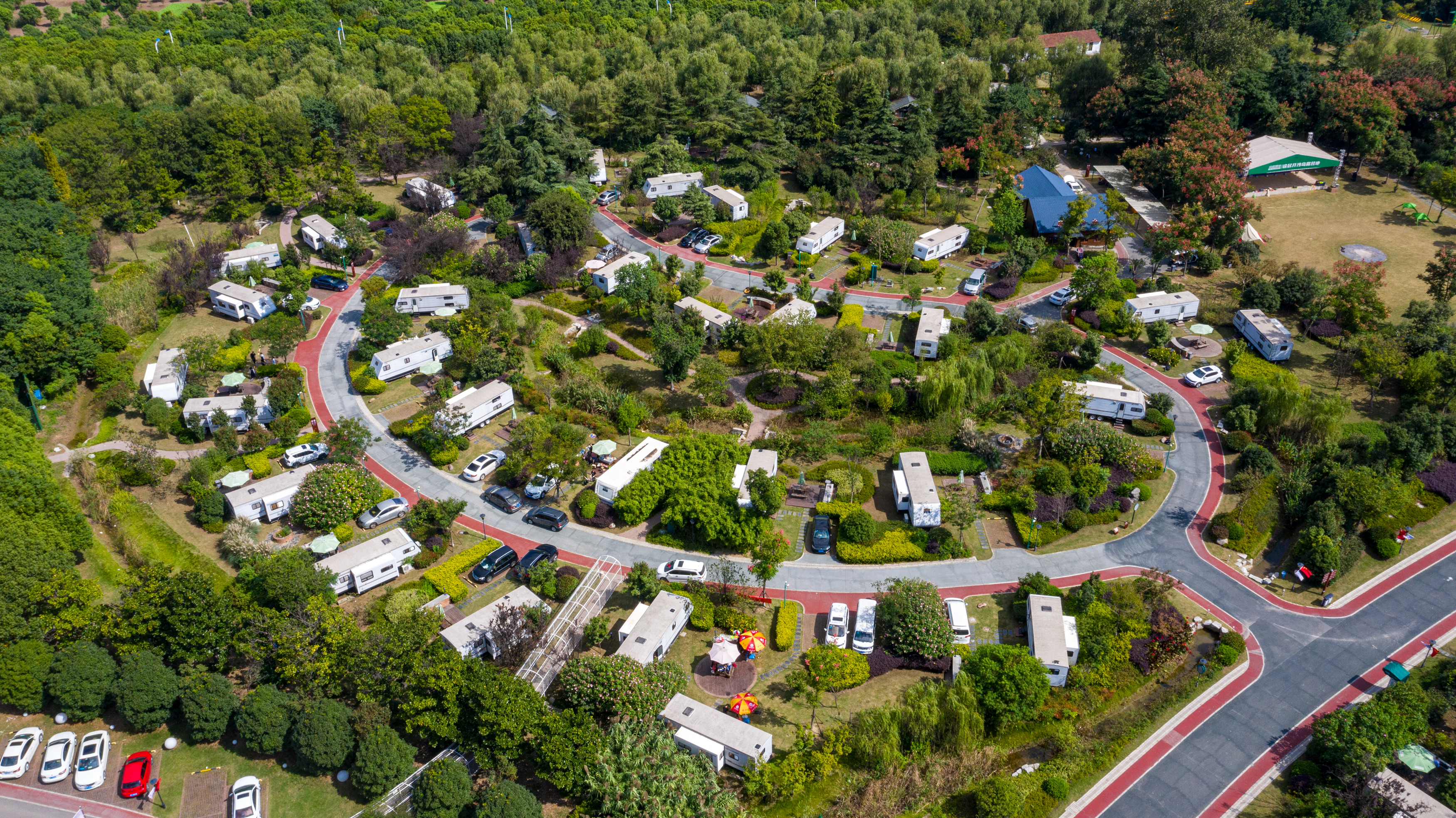 Dexing RV brought its latest product to the event, which features an electric brake system and aviation aluminum.
Other functions, including a high-capacity water purifier and solar panel, can satisfy most customers' needs, Ding says.
"China's RV products have entered the 2.0 era. More attention is being given to taste and design."
Sheng Zhiwei, from Jiangsu-based company Weihang RV, believes RV sales will soar in the next three to five years.
He says his prediction is based on recent sales by Weihang RV and other Chinese RV companies.
The nationwide night-market boom this year has also boosted RV use.
To date, the RV-rental platform run by SAIC Maxus has lent 200 RVs to over 150 night markets in Shanghai, Sichuan province's capital, Chengdu, Guangdong province's capital, Guangzhou, and Fujian province's Xiamen.
RV marketing featuring pets, e-commerce, flowers, outdoor sports and organic food have helped to endear RVs to the public, Shanghai Business School associate professor Fu Quansheng says.
Last year, the number of registered RV surpassed 9,000, more than double that of 2018, Sheng says.
The country has seen sales and rentals of recreational vehicles surge during the post-pandemic period.
By June, there were 1,274 newly established RV companies nationwide, up 17 percent from the previous year, major enterprise-credit-investigation agency Qichacha reports.
The number reached 849 from March to June, an increase of 36 percent compared with the same period of 2019.
Travel agencies have tuned in to the rising needs for RV experiences and are offering relevant products.
The two-day RV experience developed by Jiangsu Culture International travel agency has been popular lately.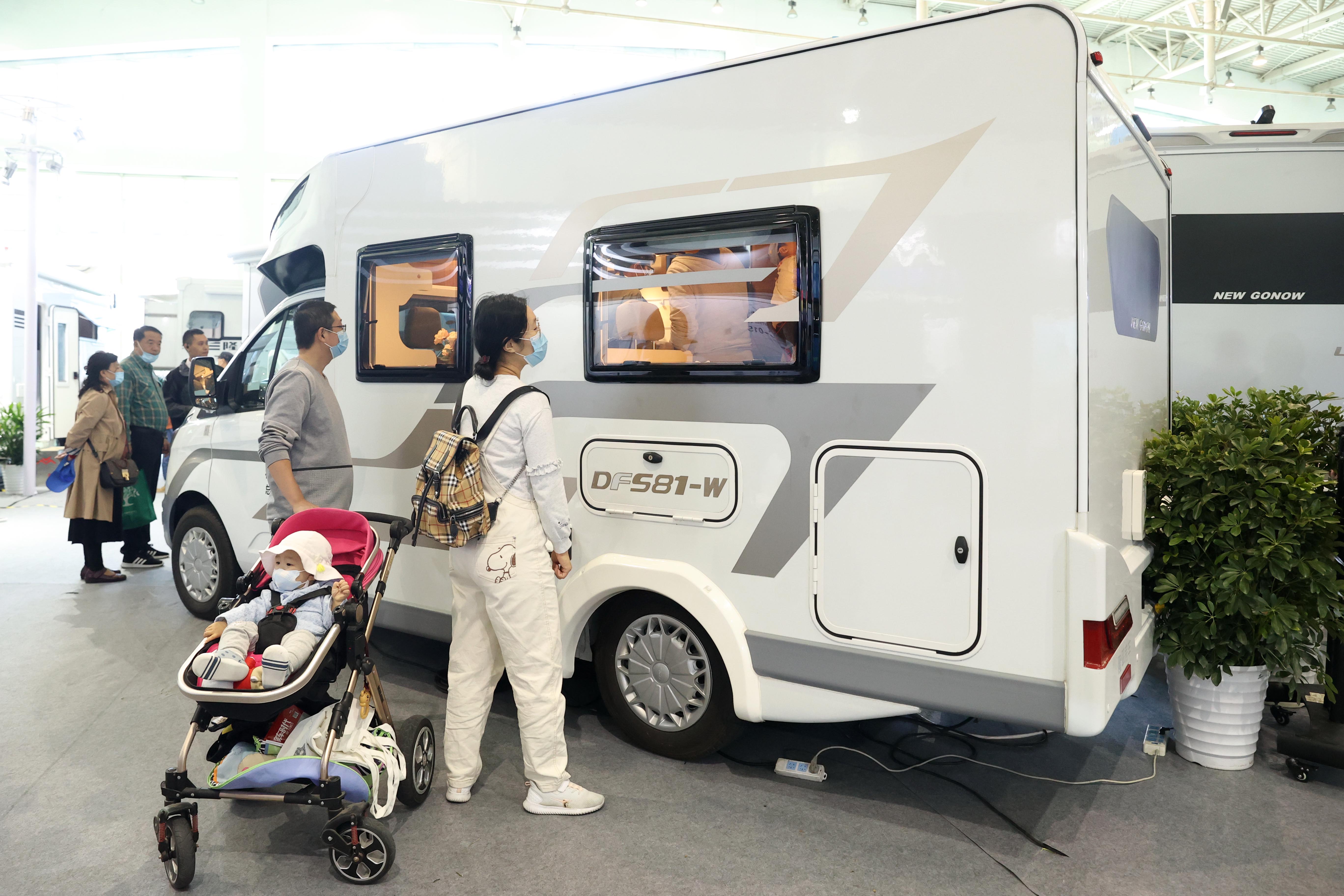 Travelers can enjoy RV experiences at a campsite at Chuishan Mountain in Jiangsu province's Zhenjiang.
The agency offers "seamless service "that includes taking travelers to the campsite, general manager Zhang Huaming says.
Although most agencies merely rent RVs for business operations, they'll move toward shared development with the RV industry in the future, experts say.
Jiangsu Culture International will actively explore the market and roll out more products to satisfy new demand, Zhang says.
Campsite operators have also been upgrading their offerings.
The Chuishan RV campsite has integrated with the Chuishan Mountain scenic spot's natural landscape. It offers 150 various lots, wood cabins and tree houses in the forest. Visitors can enjoy gourmet food, leisure and entertainment programs.
Nanjing's Tangshan Campsite offers hot springs.
Most of the RVs at Tangshan Campsite were booked during weekends and holidays, campsite general manager Chen Yongxian says.
Chen believes campsites should be more than places for RVs to get electricity and water, and discharge waste. They're also destinations that offer travelers a vacation.
RV-tour bookings grew by 120 percent in July, Alibaba Group's online travel arm, Fliggy, reports.
All of the 2,000 RVs from the SAIC MAXUS Automotive RV Technology Co in Shanghai were booked two weeks before the National Day holiday, according to Yang Songbai, the company's general manager.
Guanshan Grassland in Shaanxi province, the Duku Highway in the Xinjiang Uygur autonomous region, Fengxian district in Shanghai, Huairou district in Beijing and Yunnan province's Kunming-Dali-Lijiang route were among the most popular RV destinations, Shanghai-based Trip.com Group reports.