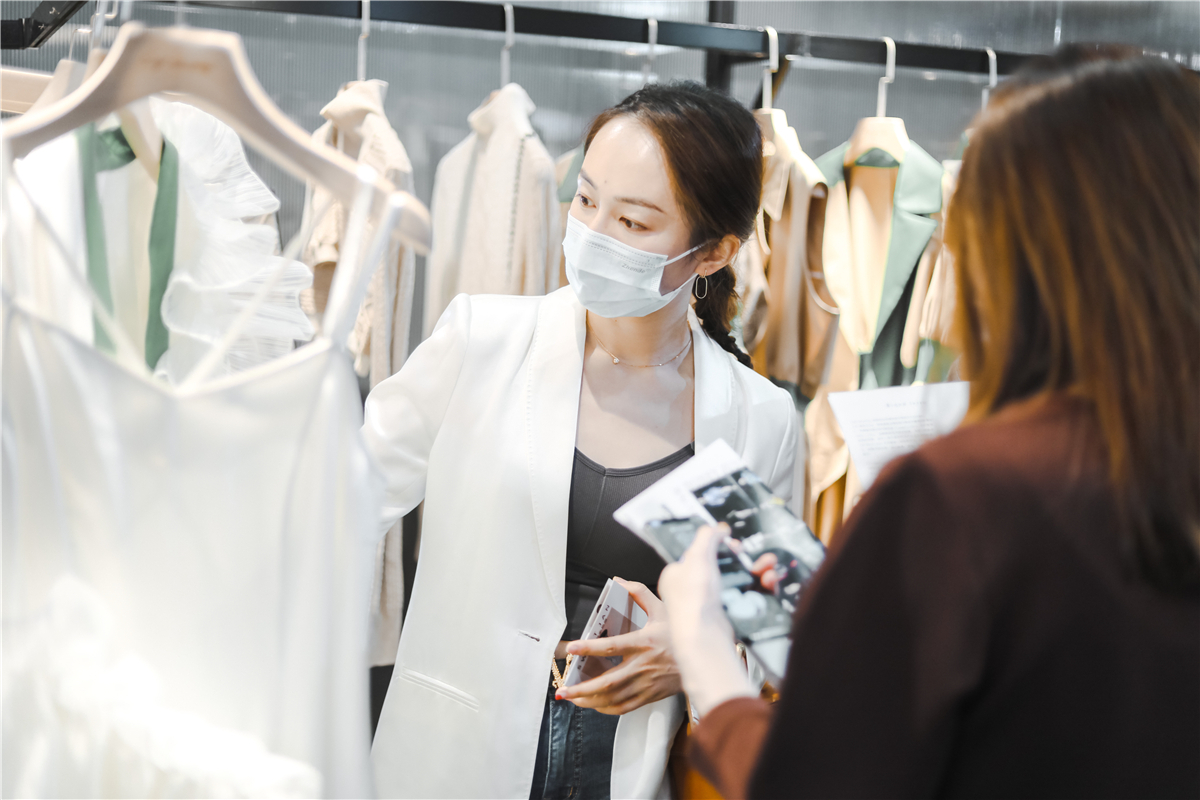 ShanghaiMart is hosting an exhibition focusing on sustainable use of fabrics and renewable technology as part of the MODE exhibition at Shanghai Fashion Week.
The exhibition, which will last through Oct 13, has invited well-known fabric enterprises and creative professionals to explore the possibility of combining innovative sustainable materials with creative design, and integrate sustainable value into the fashion ecosystem.
According to a representative of the exhibition, the fashion industry has doubled in size over the past 15 years and become one of the most unsustainable industries in the world. This Shanghai Fashion Week will promote the concept of a renewable fashion industry through various activities and exhibitions, and emphasize the importance of sustainability.