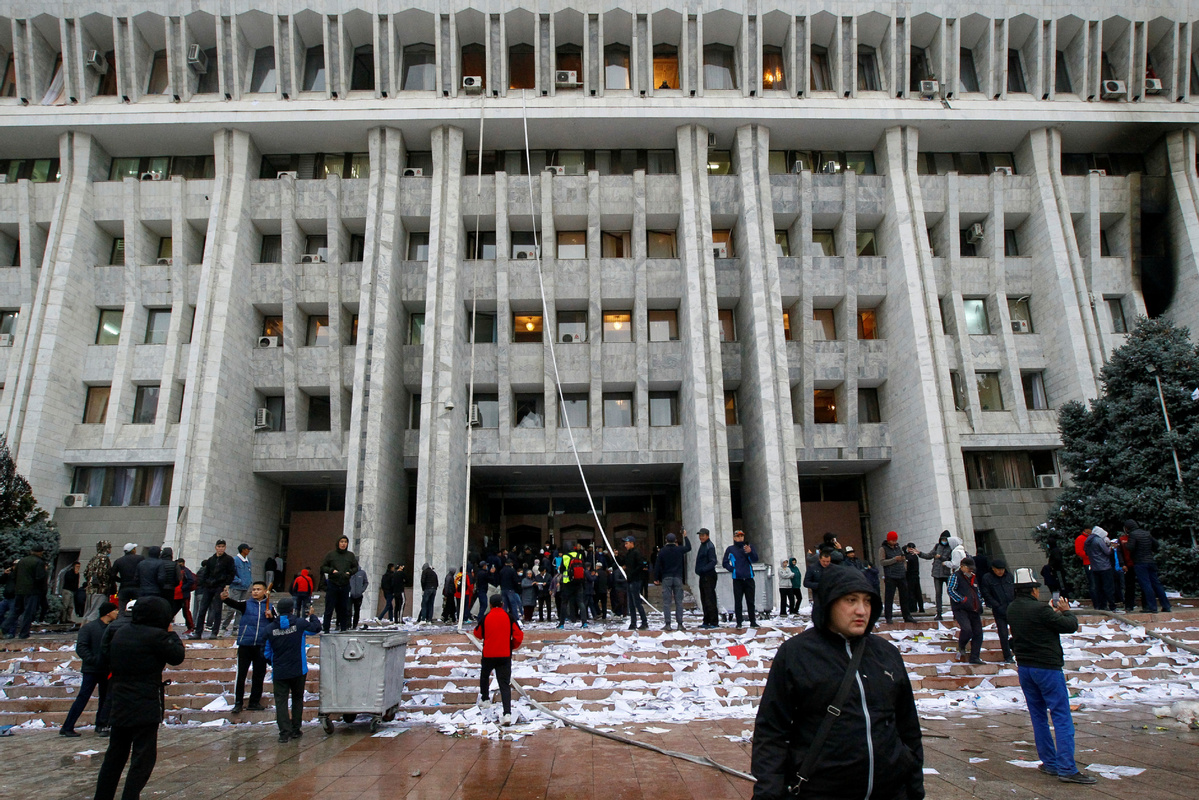 BISHKEK - Kyrgyzstan's election commission on Tuesday annulled the results of parliamentary elections following nationwide protests.
The Central Election Commission said it would set a date for a new round of voting within two weeks.
The elections were held on Sunday with the participation of 16 political parties. According to preliminary results of the elections, four parties -- Birimdik, Mekenim Kyrgyzstan, Kyrgyzstan Party, Butun Kyrgyzstan -- crossed the 7 percent threshold to enter the parliament.
Some parties which failed to meet the voting threshold organized protests on Monday demanding the election's annulment, claiming gross violations.
Protesters seized several strategic assets in Bishkek, the country's capital, including the parliament and government buildings.
Clashes between police and protesters resulted in 590 injuries and one death, according to the Health Ministry.
The Bishkek mayor and three governors tendered their resignations. The Bishkek mayor's office and Naryn Oblast's government office have been occupied by protesters.
There are reports of looting and vandalism by protesters in many parts of the country.
Kyrgyz President Sooronbai Jeenbekov made an address to the nation on Tuesday, slamming political forces for trying to illegally seize state power.
"Using the election results as a pretext, they violated public order," he said, stressing that calm and stability were more valuable than any deputy mandate.
"I urge the leaders of political parties to calm their supporters and move them away from their places of concentration. I call on all my compatriots to maintain peace and not give in to the calls of the provocative forces," Jeenbekov said.