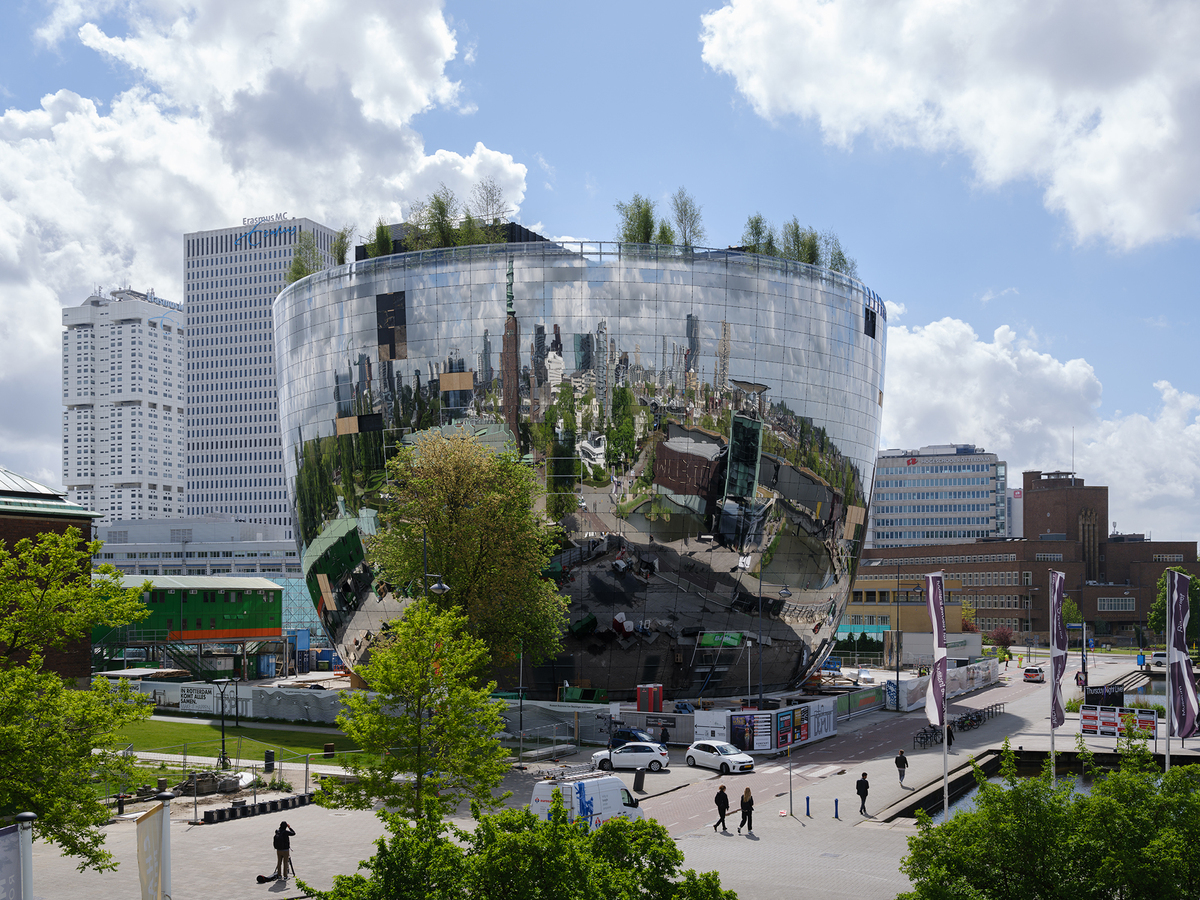 How can public museums in a digital age provide people more novel visiting experiences? The Museum Boijmans Van Beuningen in Rotterdam, in the Netherlands, provides a unique example by building what it calls the Depot, an external storage facility which will be accessible to the general public.
The construction of the Depot, the future home to 151,000 objects in the museum's collection, was recently completed, and thousands of residents in Rotterdam had a preview from Sept 25 to 27. The facility will officially open in the fall of 2021.
The Depot, a work by the global architecture and urban design practice MVRDV, is in the form of a bowl and its mirrored panels reflect the surrounding landscapes and enrich Rotterdam's skyline.
What truly makes the Depot an interesting addition to Rotterdam's cultural scene is its accessibility to the public. Not only will visitors enjoy a display of a variety of artwork there but they will also be able to see how the staff members maintain and care for the collection.