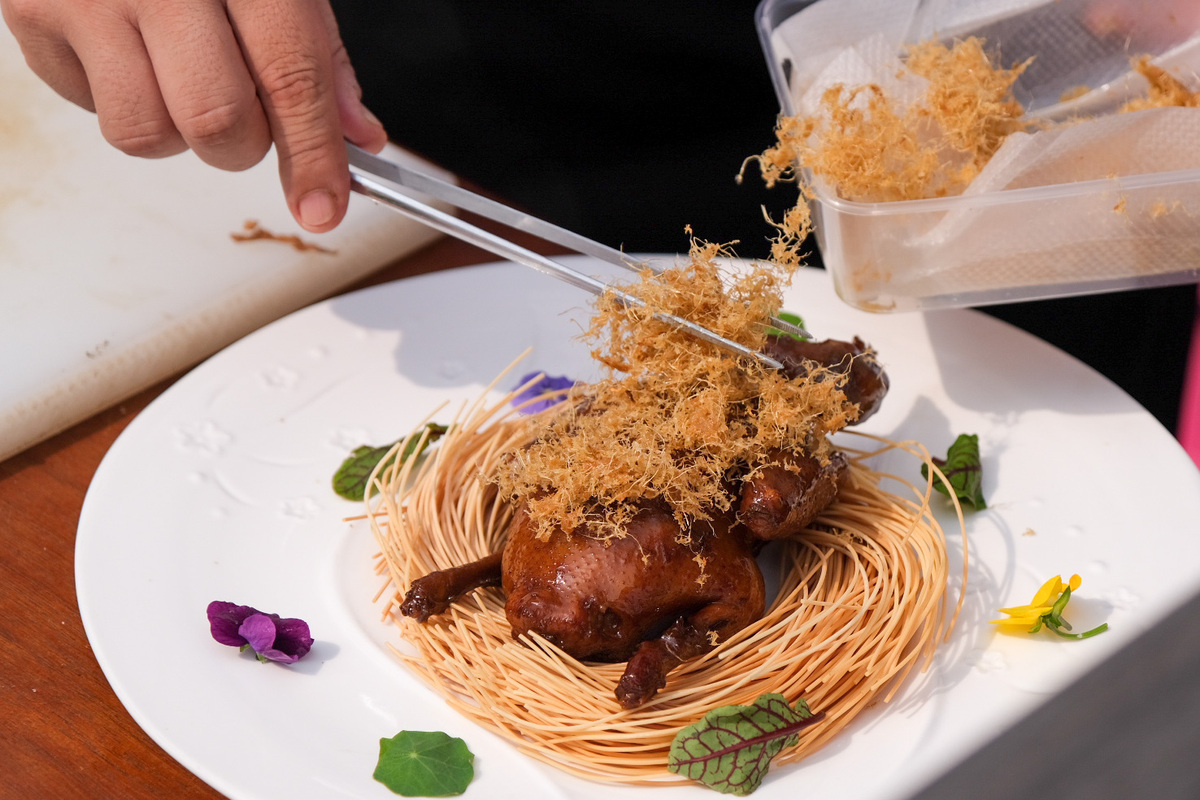 A cooking competition for star chefs from Beijing, Tianjin and Hebei province was held in Langfang, Hubei province on Saturday, building a platform for chefs to share cooking skills.
The event was initiated by a league of star chefs from the three provincial-level areas.
According to Michelin-starred chef Li Dong, head of the league, the chefs participating in the competition are all executive chefs from five-star hotels or elites in the food industry.
"It's a chance for all the chefs to present their skills, as well as a platform for mutual learning," Li said.
Twenty chefs took part in the competition. Each chef needed to cook two dishes – one of their own signature dishes and one using popular local ingredients in Langfang, including tofu and pigeon.
From smoke pigeon to Wellington pigeon, the chefs infused their ideas in the designated ingredients.
Li also announced it would launch a research center for the league in Langfang, which also aims to help promote Langfang's tourism industry.