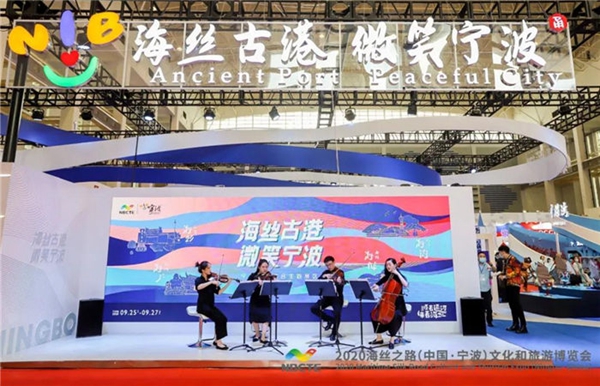 The 2020 Maritime Silk Road Culture and Travel Expo opened in Ningbo city, East China's Zhejiang province, on Friday.
A huge array of artworks and handicrafts, including manuscripts of Tolstoy's works, matryoshka dolls, and postcards from Russia, this year's guest country of honor, were showcased at the expo.
Copperware themed on flowers and birds made by Japanese artisans since the Meiji period (1868 - 1912) also debuted in China.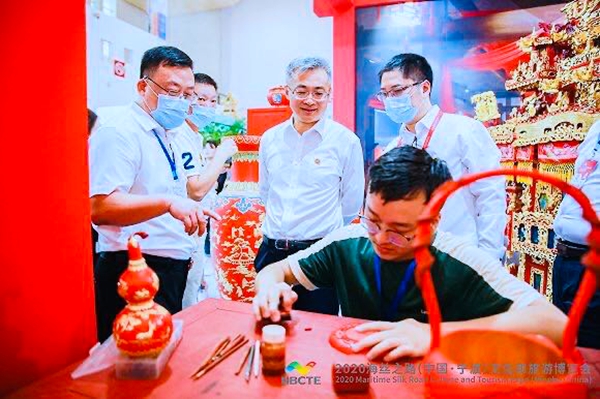 In addition, some cities in the Yangtze River Delta, including Shanghai, Nanjing, Hangzhou, Jiaxing, and Nantong, exhibited their local cultural and creative products and snacks.
There also was an exhibition area recreating life from the Tang (618-907), Song (960-1279), and Ming (1368-1644) dynasties, transporting people back to ancient times.
This year, the expo ran until Sunday.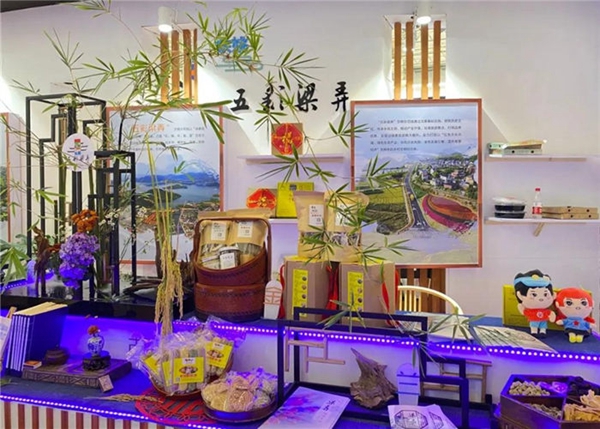 The event was jointly sponsored by the Publicity Department of the CPC Zhejiang Provincial Committee, the Zhejiang Provincial Department of Culture and Tourism, and the Ningbo Municipal People's Government.
The opening ceremony also saw the signing of agreements for 14.55 billion yuan ($2.1 billion) in cultural and tourism investment projects in Ningbo.