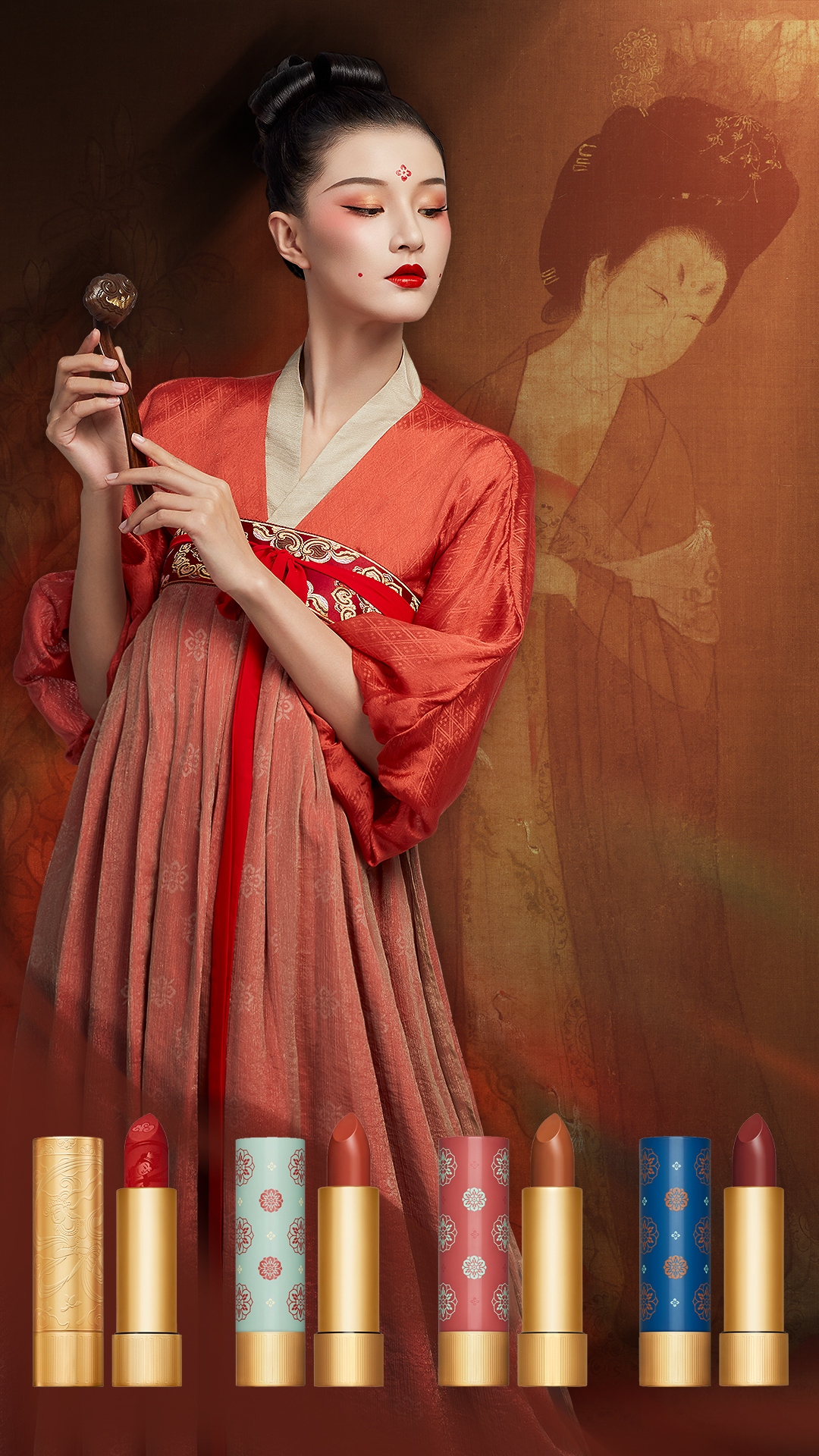 After its successful debut of "Forbidden City" makeup collection in 2019, the Chinese cosmetics brand Hersee Beauty launched a fresh new line of lipsticks in September 2020 to pay special tribute to renowned Dunhuang culture and art.
In reviving the thousand-year Dunhuang frescos, Hersee Beauty meshes traditional elements, innovative design, rich colors and optimized quality into works of art, bridging cultural heritage withmodern youth and inviting them to be a part of an exquisite tradition. This collection features four exclusive delights: Hersee Beauty Flying Apsara•Vermilion (320), Hersee Beauty Po-phase Flower•Carmine (130), Hersee Beauty Po-phase Flower•Buddha Red (098) and Hersee Po-phase Flower•Ochre Red (009).
Inspired by the brilliant art essence of Dunhuang Mo Kao Grotto, the design of the lipsticks incorporates Mo Kao's color, image, story and even the number of grotto. Thanks to the designer, the authentic beauty of China is reflected through the daily makeup of the young generation, becoming an irresistible way to absorb Chinese culture. The Hersee Beauty Flying Apsara•Vermilion (320) bullet, with its specially adorned, thin sculpting designs and simple, elegant carvings of flying apsaras, transforms lipstick into a scroll painting of an ancient goddess. The warm red inspired by the Dunhuang murals, a color that has witnessed thousands of years, flatters a variety of skin tones and creates a look that's completely elegant in an oriental style.