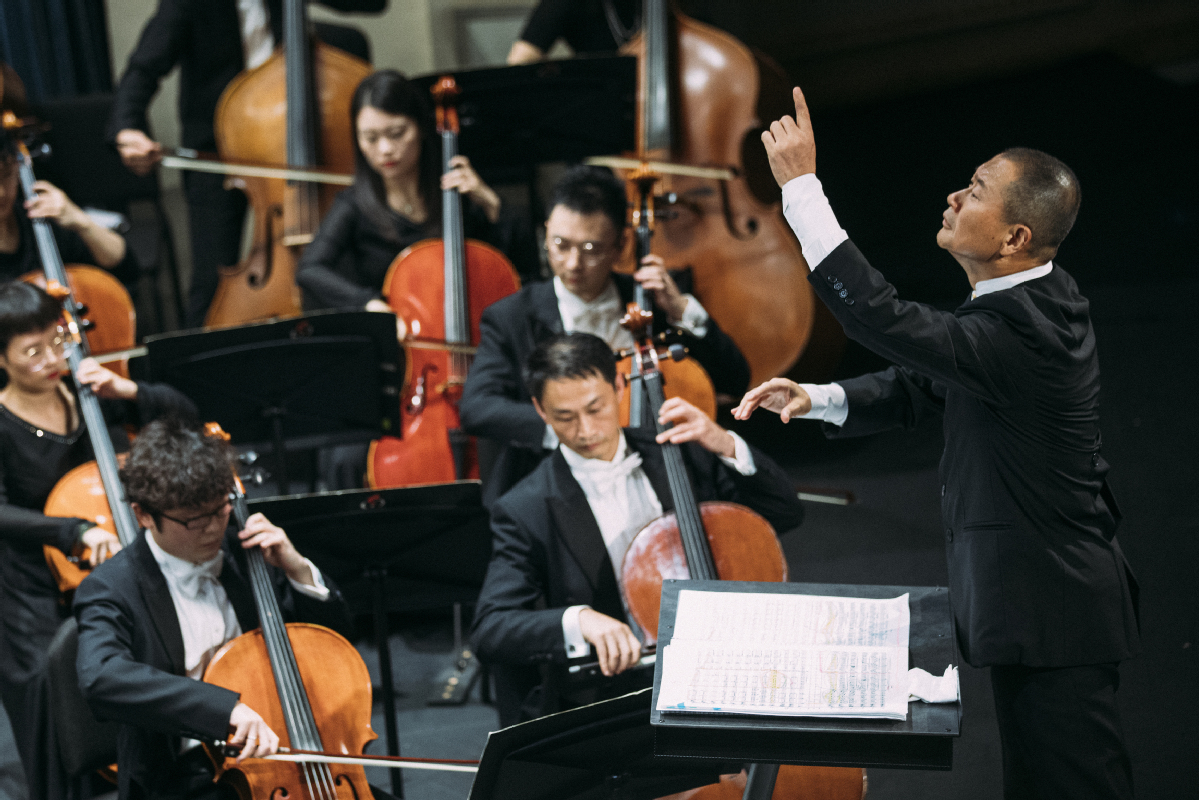 Love and life, two common themes amid the COVID-19 pandemic, have been integrated into the latest composition of renowned Chinese American composer and conductor Tan Dun.
Over half a year after it was first performed in February by the Antwerp Symphony Orchestra in the Queen Elizabeth Hall in Belgium, the work Prayer and Blessing made its debut in China at a concert by Tan and the Shanghai Opera House Orchestra at the Shanghai Concert Hall on Sep 19.
The concert was held to celebrate the hall's reopening following a renovation and maintenance project that spanned a year and a half.
In February, the music was performed to extend love and care to the hardest-hit city in China, Wuhan, Hubei province, while the concert signals return and hope now," Tan said.
"It marks the return of music and home. It's performed for the Shanghai Concert Hall with 90 years of history and for humans across the world," he added.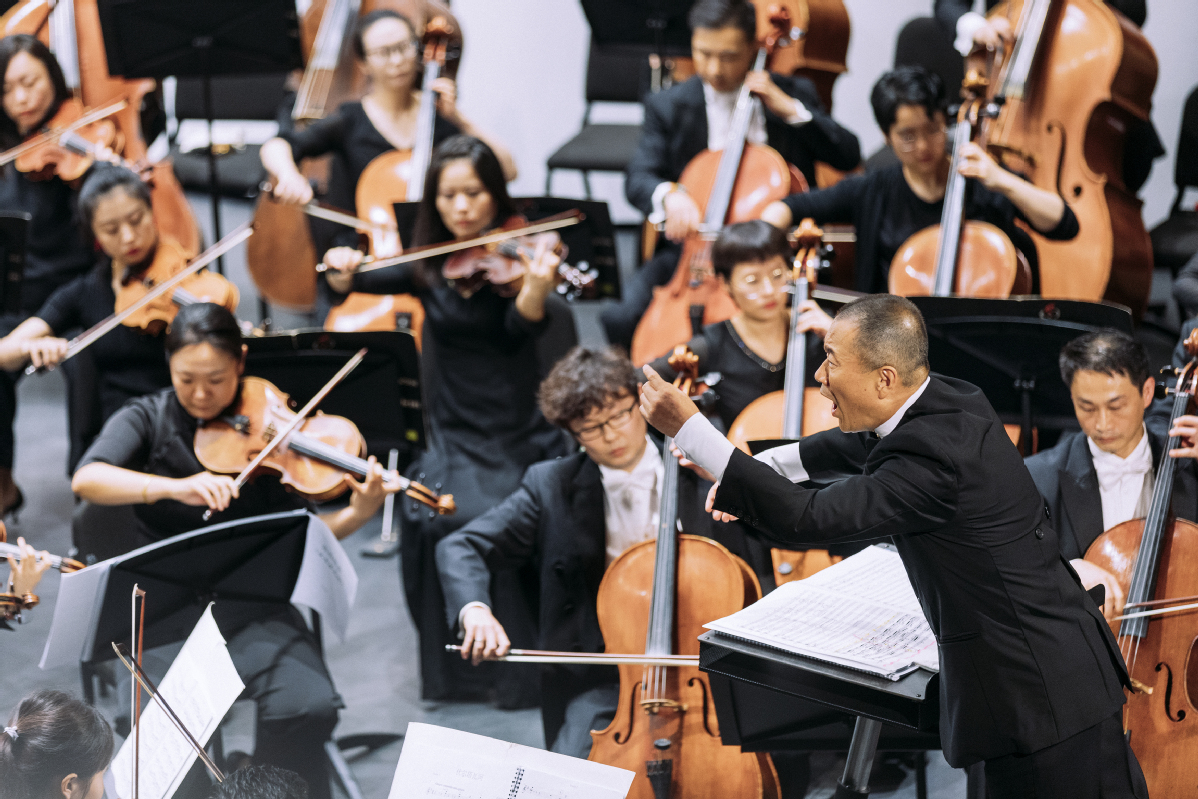 Because of the upgraded stage facilities in the hall, Tan decided that the performance did not require microphones to amplify the sound following several rounds of tests.
"I want to present the most simple, authentic sound of all musical instruments including gongs and cellos and human voice," he said.
Tan created the work during his flight from New York, the United States, to Brussels, Belgium, in February.
"Reading the news about Wuhan's situation, I was in sorrow. Sitting in the middle of the plane, I clearly heard the roar of the engines outside the cabin. It was like a Wuhan gong whispering," Tan recalled.
"The city boasts the best gong production in the world. Wuhan gongs are often used by global symphony orchestras for performing classical music like German composer Ludwig Beethoven's Ode to Joy," he said.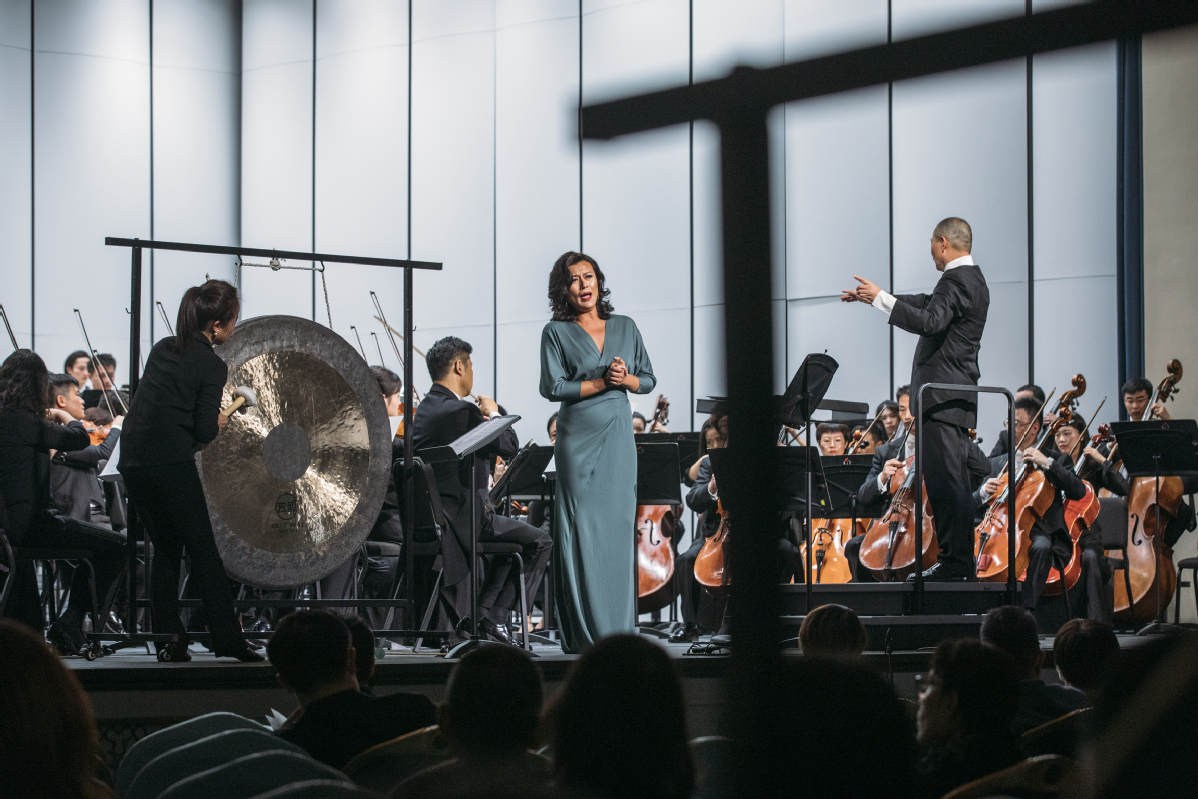 The composition was thus written to honor Wuhan's representative instruments and mourn the deceased.
The 12 large gongs used in the concert in Shanghai were transported from Wuhan as well, according to Tan.
"I hope the work bridges Wuhan to the world, and represents harmonious coexistence between human and nature."
The concert also included the work Rebirth of Heaven and Earth: Happy Birthday, which was composed and conducted by Tan to commemorate the 90th anniversary of the hall, as well as Fanfare Overture, a rearrangement of Johann Bach's Prelude in C Major that signifies the meaning of birth, rebirth and the everlasting cycle of life.